MALMO, Sweden — Malmo's Aleris Center for child refugees is overflowing. They refuse to close their doors to the youngest and most vulnerable migrants, so on some nights the extra kids sleep on the center's couches.
"We were just asked to allow five more 14-year-old boys in here ... five more and I've already accepted two in the last half hour," manager Kristina Rosen recently told NBC News.
The teens, all from Afghanistan, arrived in Sweden with backpacks and little else. "They are hungry and tired …. from the bottom of their soul and heart."
Social workers showed the newcomers where they will eat and sleep, while a dozen other boys, all of whom arrived within the last three days, played on computers in the communal living room and texted on their phones.
"I don't have a family ... I miss my mom"
"We see many young kids around 10 starting to appear from Syria," Rosen said. With winter coming and no end to the Syrian civil war, families are spending what little money they have to send their eldest children alone to Europe, she said.
Sweden, with some of the most generous refugee policies around, has become a front line in the migrant crisis sweeping the continent. Hundreds of migrant and refugee children are now landing in Swedish cities every week — and their faces are getting younger by the day, care workers say.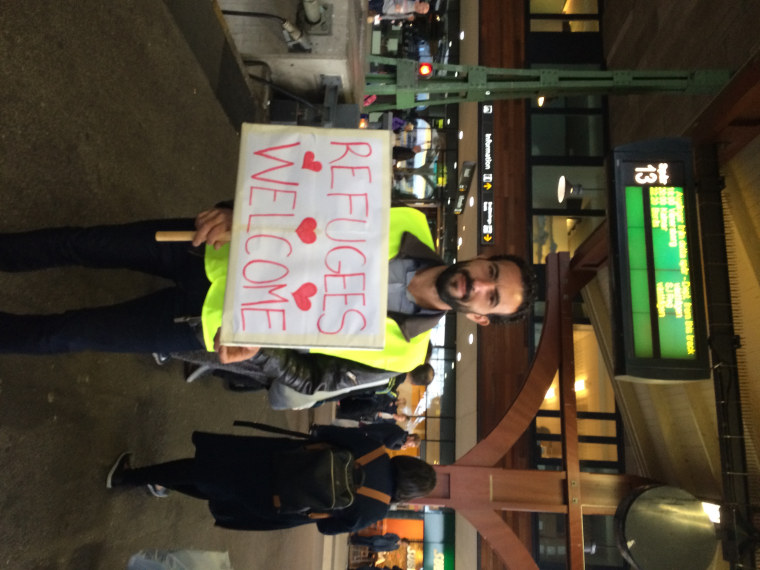 "There is no hope in Syria," Rosen said. "They have to start mentally preparing for a new life somewhere else and they start with the kids."
Sweden has taken in 9,000 child refugees so far this year and they're expecting to reach 12,000 by the end of 2015, according to the Swedish Migration Agency. At the Malmo train station, teenage boys huddle together, asking for help from Arabic-speaking volunteers in T-shirts that read "Refugees Welcome."
Volunteers organize transport to other countries, or offer advice on who to talk to if the children want to stay in Sweden.
Rosen has taken in handicapped children, deaf children, and one Syrian boy who she said was desperately sick with a cancerous tumor bulging from his face. Fearing they'll die at home, parents send their children off in a last ditch effort to keep them alive, she said.
"These parents are not selfish" she says. "These parents think about their kids and they have to let go of them for them to survive."
Most will end up at centers like Aleris, where they'll be given food, a bed, and eventually a permanent place to live while their asylum application is being processed.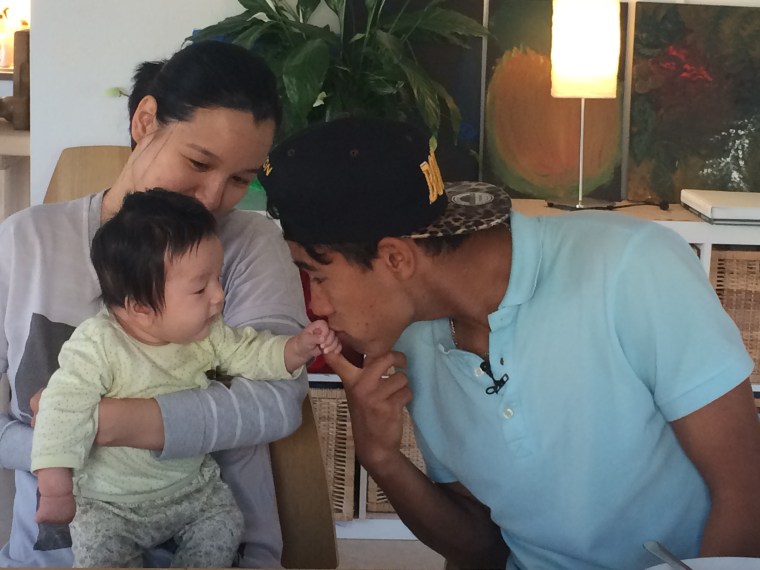 Ali Hassanzadeh left his family when he was 13 years old. His mother paid smugglers to send him to Sweden, afraid that he would not survive in his native Afghanistan.
"It was my mom who decided," the 16-year-old said.
Hassanzadeh said he was smuggled along with 25 others across the Mediterranean Sea on a boat made for five people. The traffickers beat him and the other refugees with sticks to make them run more quickly, he said. One smuggler slapped his left ear so hard he lost his hearing for weeks.
"I was very afraid. I was alone. It was just me. I was alone all the way," he said.
Hassanzadeh now lives in a home for refugees in his own room with a private bathroom. He attends a Swedish high school and plays for a local soccer team.
His life now is "just like any other teenager," he said, except "I don't have a family ... I miss my mom."
Most arrive in the center with injuries from their journeys, including broken bones and signs of rape.
"Broken arms, broken feet, mostly," Rosen said. Self-mutilation is also common, "we see lots of cut injuries, out of frustration… feeling lost in the world."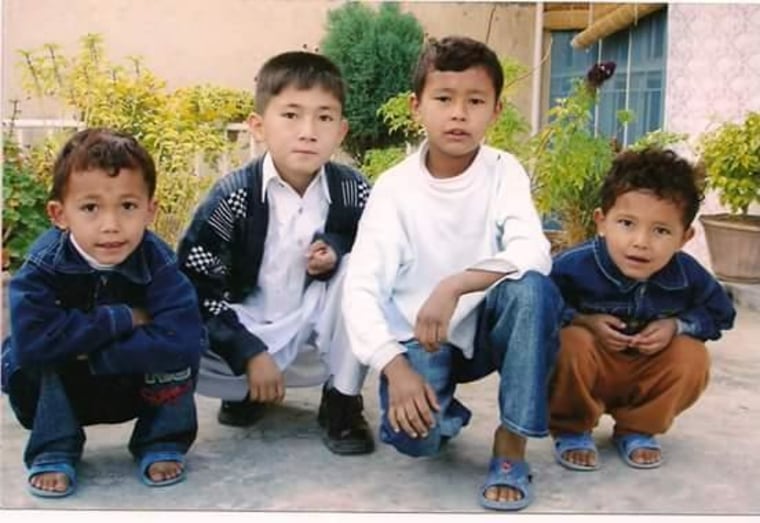 Rosen notes the ingenuity that comes with their struggle to survive the perilous passage.
"There are some theories that the more you smell, the safer you are, because then you won't be molested somehow and sexually abused. Because you're not attractive. So they make a point of smelling," she added. Teenage boys also attempt to disguise their youth, and girls try to disguise their gender.
Related: Nearly 3,000 Migrants Drowned in Med This Year
"One girl impressed me a lot — I was absolutely convinced she was a boy!," Rosen added. The young migrant had survived the whole journey disguised.
A fortunate few are reunited with their families. Ahmad Taha Batal, 17, left his family in Idlib, Syria, four years ago because his father, a pro-democracy activist, feared for his eldest son's life. His cousin drowned when their overloaded boat capsized in the Mediterranean.
"I was so sad and confused," he said.
Batal was eventually rescued near Malta and, after a long journey across Europe, finally reached Sweden.
Last week, his mother, father and four younger sisters and brothers were granted asylum in Sweden and the family was reunited.
"I am so happy," he said.
This joyful moment also comes with a new set of responsibilities. The children "know the language, they know the country, and they become their parents' parents," Rosen said.
Ahmad wants to become a nurse — "to make a good salary," he said — and his thoughts are already focused on providing for his family.
They are ending a long chapter of war and separation, but the challenges of building a new life together are just beginning.