Salam Mohamad Susu is a long way from home. In the war-torn Syrian city of Homs, she was a university music professor. Now, in Denmark, she is a refugee.
But thanks to an innovative production at the Royal Danish Theater, she's back to doing what she loves: playing the piano.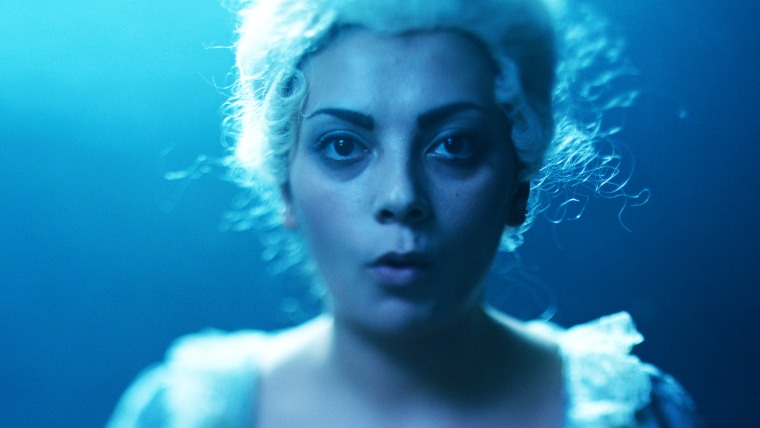 Shortly after arriving in a Red Cross refugee camp five months ago, Susu was unexpectedly recruited to the cast of "Uropa" — a contemporary show aimed at changing the way Western Europe thinks about refugees.
"Not everybody called refugee is... ignorant, not educated, unable to work," said Susu. "We are here to rebuild our lives... We are peaceful people, we don't want to destabilize anything, we just want to be part of your societies."
"Uropa" stars Royal Danish Ballet dancers alongside refugee actors, dancers and musicians who tell their own stories of persecution, escape and asylum.
The production has been challenging stereotypes and appealing to Europe's conscience in front of sell-out audiences across Denmark since January.
Director Christian Lollike told NBC News he hopes that people will "feel the stories" of refugees and come to see them in a new light.
"When people have pictures in their minds of refugees, they have pictures of victims," he said. "I hope this performance will help them see these victims in another way."
Susu, 32, fled Syria and journeyed across eight countries with her aunt and boyfriend last year to reach Europe.
"We run away from war," she said. "After the war started everything turned over...and all things twisted."
She was granted asylum in Denmark two weeks ago. In addition to playing piano in "Uropa," Susu also shares her story.
"We were so lucky," she said, calling her new life a "luxury" because the Danes are "very nice" and "open" people.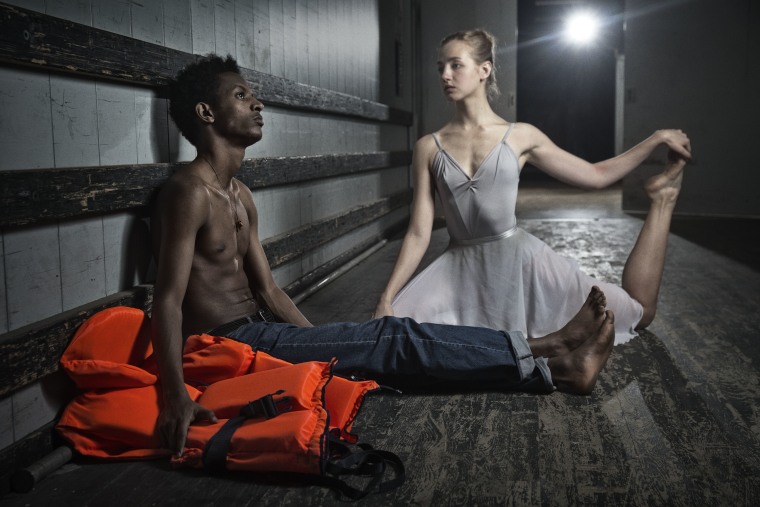 Denmark has struggled to cope with record numbers of refugees arriving from the Middle East and Africa. The small country, with fewer than six million inhabitants, took in 20,000 refugees during 2015.
Its parliament in January passed controversial measures aimed at deterring asylum claims — such as permitting confiscation of valuables and toughening restrictions on refugees being reunited with their families overseas.
Amid one of the biggest humanitarian upheavals in modern history, "Uropa" has a message for Europe.
With backlash against foreigners and migrants spreading, it is important to show that refugees aren't all "parasites," according to 45-year old Muhammad Ali Ishaq, a dancer and actor in "Uropa" who applied for asylum from Pakistan last year.
"They can bring in different colors to the existing society and the colors can spread," he said. "We are not terrorists... That is the first thing that comes to the mind. That's a refugee, that's a terrorist."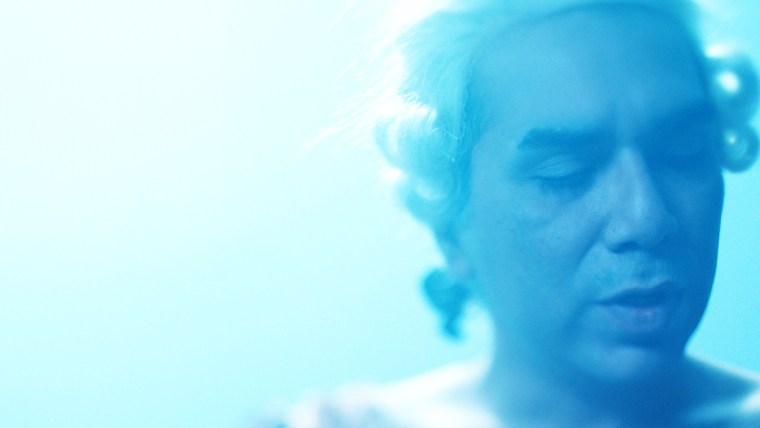 Ishaq was openly gay in Pakistan. After his local religious community turned on him and his family, Ishaq traveled to Denmark on a visa, then sought permanent asylum.
Eleven months later, Ishaq is still waiting to hear if his claim has been approved.
"I'm just living on hope,"he told NBC News. "I'm in a limbo."
Ishaq said recounting his own harrowing story on stage every night has been "self-therapeutic."
"I am a performer but for the first time in my life the character I'm performing is my own self," he said. "I used to hide myself, like I would never tell anyone that I'm a refugee. But now I can proudly say that I'm a refugee."
Susu too takes pride in performing with "Uropa," saying she's been overwhelmed by the response of her audiences.
"We just look in the eyes to see what their reaction is," she said. "Their compassion, you know. It's from the smile at the end, from the clapping."