The truck attack that killed at least 80 people Thursday night in Nice, France, is by far the worst incident on record in which a car or truck has been used as a deadly weapon — a tactic authorities have warned about for several years.
As early as December 2010, the U.S. Department of Homeland Security issued an alert to law enforcement warning that "such attacks could be used to target locations where large numbers of people congregate, including sporting events, entertainment venues, or shopping centers."
So-called vehicle ramming is alluring to potential attackers because it offers them an opportunity to conduct strikes without firearms or explosives and with "minimal prior training or experience," DHS said.
The bulletin advised officers to be especially alert for "commercial motor vehicles or heavy equipment being operated erratically, at unusual times, or in unusual locations, particularly in heavy pedestrian areas" — the tactic used by the driver in Thursday night's attack.
The tactic has been used off and on for many years — at least as early as April 1995, when Army veteran Shawn Nelson, 35, stole a tank and went on a rampage in San Diego, crushing cars and any other object in his way before a police officer shot and killed him.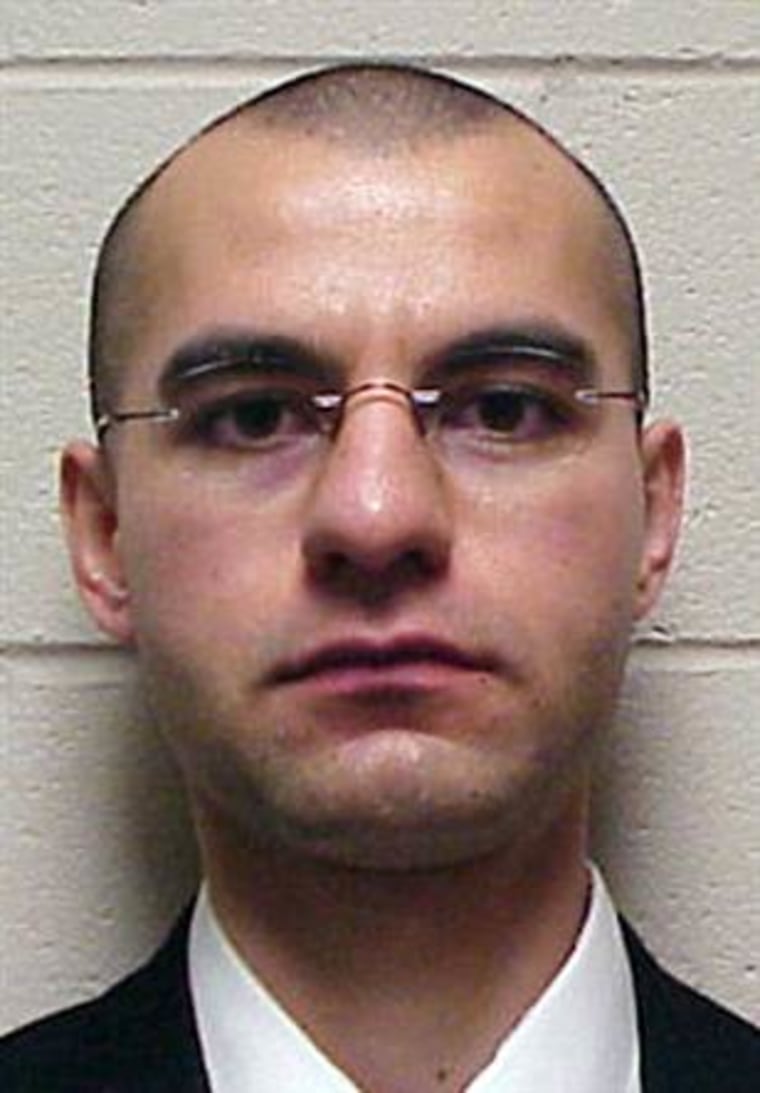 But it has become more popular in the last decade, beginning in March 2006, when a 22-year-old recent graduate of the University of North Carolina named Mohammed Reza Taheri-azar rampaged through a popular gathering spot called The Pit at the heart of the university's campus in Chapel Hill.
Nine people were injured. Taheri-azar, 22 — a native of Iran who told investigators he wanted to "avenge the deaths or murders of Muslims around the world" — was sentenced in 2008 to up to 33 years in prison on nine counts of attempted murder.
High-profile attacks using cars, trucks or vans have quickened since then:
April 30, 2009 — Apeldoorn, Netherlands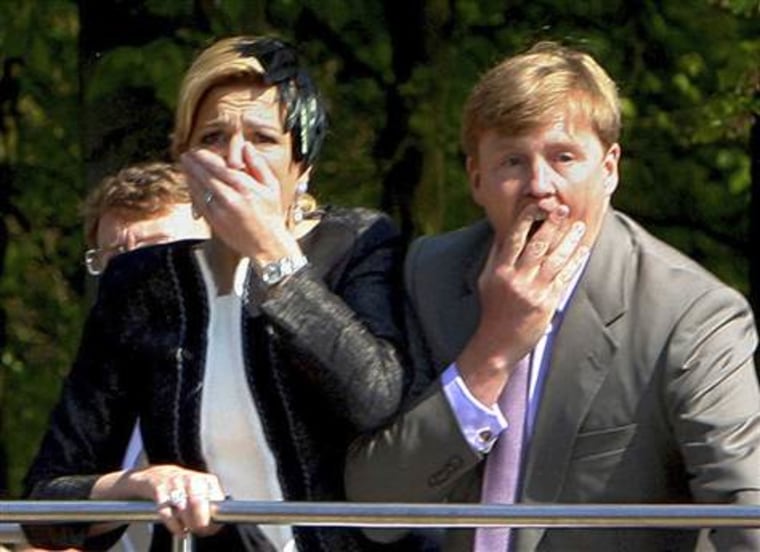 Dutch residents watch in horror on live television as Karst Roeland Tates, 38, drives his car into a parade that includes Queen Beatrix.
Eight people are killed and 11 others are injured. Tates dies the next day, but not before he tells police that he had intended to kill members of the royal family. No members of the royal family are injured.
Police find no weapons or explosives at Tates' home, which is believed to help explain why he chose to use his car — one of the principles cited in the 2010 U.S. security alert.
Oct. 20, 2014 — Saint-Jean-sur-Richelieu, Quebec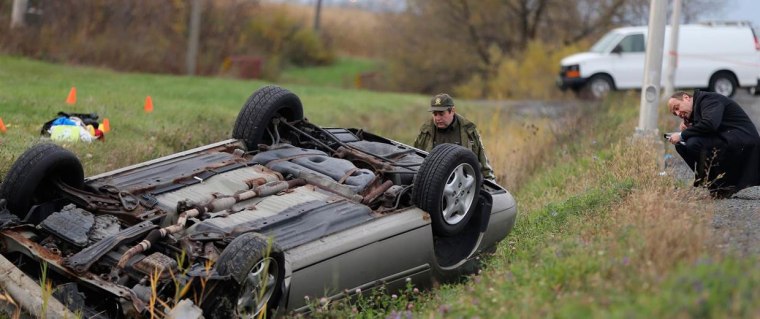 Martin Couture-Rouleau, 25, a recent convert to Islam, rams into two Canadian soldiers in the parking lot of a shopping center. One soldier dies, and the other is seriously injured. Couture-Rouleau is shot and killed after a police pursuit.
Prime Minister Stephen Harper and the Royal Canadian Mounted Police describe the incident as an attack inspired by ISIS, with the Mounties saying in a statement that Couture-Rouleau had already been known to investigators, who "were concerned that he had become radicalized."
Legal documents obtained by the Canadian Broadcasting Corp. report that Couture-Rouleau had converted to Islam the year before and had taken the name Ahmad LeConverti — "Ahmad the Converted."
Oct. 11, 2014 — Jerusalem
Abdel-Rahman Shaloudi, 21, swerves off the road, accelerates and slams into a crowd of people at a light rail stop in Jerusalem, killing a 3-month-old American-born girl and a 22-year-old Ecuadorian tourist. Seven other people are injured, and Shaloudi is shot and killed after a police pursuit.
Fatah — the Palestinian National Liberation Movement — and the military wing of the Palestinian group Hamas both claim Shaloudi as a martyr, and Fatah prints posters of him to use for recruiting purposes. Authorities later disclose that Shaloudi was a nephew of Mohiyedine Sharif, a bomb-maker for Hamas who was known as "The Electrician."
Dec. 21-22, 2014 — Dijon and Nantes, France
Two men crash their cars into groups of pedestrians on successive days. Eleven people are injured in Dijon, and the next day, one person is killed and nine others are injured in Nantes.
Witnesses to both incidents report that both men — who have never been publicly identified — scream "Allahu Akbar" (Arabic for "God is great") as they race toward their respective targets.
But authorities say that in both cases, the perpetrators are highly mentally unstable and that the attacks don't appear to be intentionally planned terrorist operations.