Editor's Note: This story has been updated.
As General Motors contests its first civil case in consolidated litigation related to a deadly ignition switch defect, a safety watchlist funded by the parents of a woman who died in a Chevrolet Cobalt has identified complaints about stalling in GM vehicles already repaired as part of the recall.
GM said it has found no evidence that the recalled part is to blame. But some customers are asking: What is?
Sandra Lortie was driving her two grandchildren to school in 2014 in upstate New York when she says her Chevrolet Cobalt locked up at an intersection.
"At a three-way stop my car just stalled out," she said. "It was very terrifying to think that I could've injured my grandchildren."
Lortie's car was one of the 2.6 million vehicles GM recalled earlier that year to repair a safety defect in its ignition switches.
GM acknowledged the defect had caused some vehicles to stop running and stall. The claims program GM established reported that 124 people had died in crashes potentially linked to the defect.
Lortie and her husband had gotten their 2006 Cobalt repaired — its ignition switch replaced — as part of that recall.
"When it got fixed, they said that, 'This is what's causing it. You won't have any more issues with this," she said.
Lortie told both GM and a consumer advocacy group that her car was continuing to have stalling problems following the repair. But GM didn't inspect the car, she said.
GM tells NBC News it did offer to pay for a diagnostic service. But Lortie claims she declined the service because GM did not offer to pay.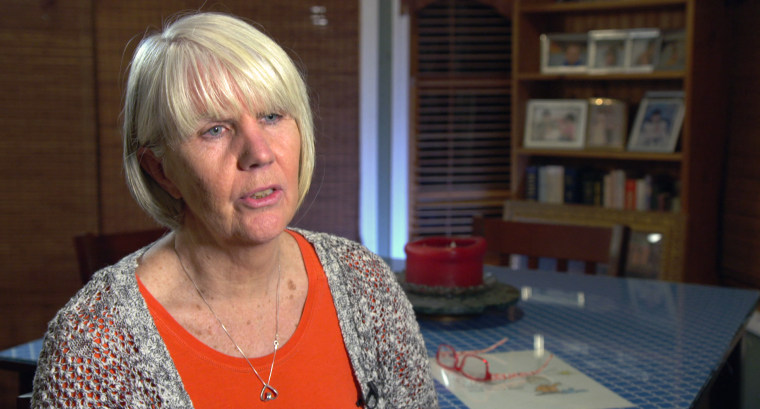 (UPDATE: After this story was published, GM reinspected its call center records and "discovered an error was made," according to GM spokesman James Cain. The company did offer to waive the diagnostic fee, but only "if the recall repair was at fault." GM called Lortie and apologized, and Lortie sent an email to GM saying she appreciated the apology.)
In response to NBC News' questions, GM has acknowledged that some of its customers have been reporting stalling problems in their recalled vehicles — after getting the ignition switch repairs.
GM said that it was "very concerned" about these reports.
The automaker told NBC News its engineers have thoroughly inspected more than 50 such vehicles but have found no connection between ignition switch repairs and stalling incidents.
Lortie's model is on a consumer safety watchlist that gathers raw government data about vehicle incidents nationwide and analyzes it for trends in death and injury claims.
For the most recent year of data, GM vehicles are well-represented on that list — in the aftermath of the ignition switch recall, and GM's creation of a claims compensation program, which both likely increased the reporting of such claims.
All but one were models that had been part of that recall. Most of the data referenced "electrical" problems.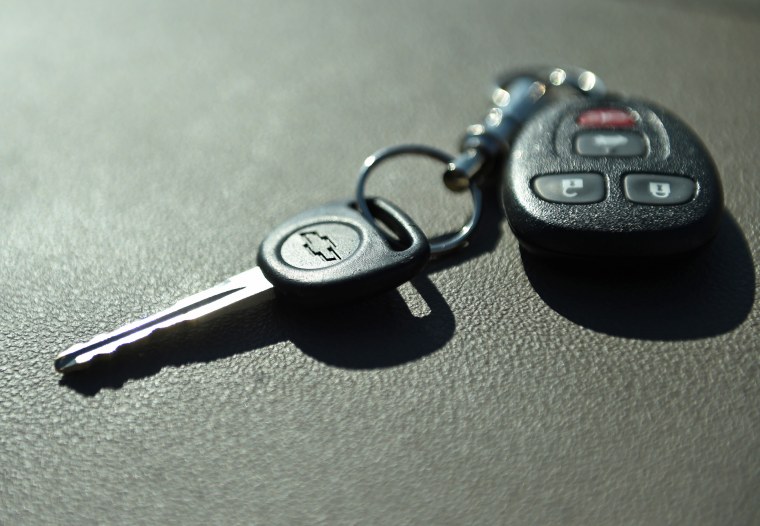 Consumer complaints registered with the industry's regulator — the National Highway Traffic Safety Administration, or NHTSA — include accounts similar to Sandra Lortie's.
One driver from Arizona wrote about a 2005 Cobalt: "I just received my car back after it was fixed and the same problems are occurring still. I was going 60 mph when my car completely lost power."
Another from California reported about a 2009 Cobalt: "The vehicle stalled intermittently on several occasions. [But after undergoing the ignition recall repair] the failure soon recurred."
Sean Kane founded the Safety Institute, the group that created the list. He said all of this raises questions: "Is the recall adequate? Did the switch really fix the problem? Are there other electrical issues that need to be addressed in these vehicles?"
Attorney Lance Cooper is working with the Safety Institute.
Related: Parents of GM Crash Victim Fund Safety Watchlist
"That's a trend that needs to be further investigated," he said. "We're hopeful that this data can be used to get to the bottom of what's going on with these cars."
Cooper represented the parents of Brooke Melton, who died when the ignition switch in her Cobalt failed in 2010. Their lawsuit helped prove GM knew of the defect for years and yet failed to act.
The Meltons are now using the settlement money to fund the safety watchlist.
Click here for the safety watchlist.
"What we really hope is for other families to be able to use this information and prevent accidents," Beth Melton said. "We think it can save lives."
GM points out that the government views the data analyzed for the watch list as "unverified allegations."
But GM told NBC News it has found other electrical and fuel issues in some of the 50 vehicles it inspected — and believes vehicle age and mileage may be factors. The Lorties' vehicle had about 100,000 miles on it.
WATCH the original NBC News report on the safety watchlist
It's shared its findings with NHTSA. Both GM and NHTSA told NBC News they've found no pattern.
In a written statement, GM spokesman Jim Cain said:
"We are a company focused on a zero-defect mentality when it comes to safety, and the changes we have made since the ignition switch recall in 2014 are working. We are identifying and fixing issues before they become issues for our customers and our field actions are smaller in volume because of our speed and focus on identification. We are working with NHTSA to forge a strong, customer-focused relationship. And if a customer has a problem with a repair, our dealers and customer care team will work diligently to find a solution. If it's a safety concern, we want to hear about it right away so we can resolve it quickly."
Cain stressed that in addition to the more than 50 vehicles its engineers inspected in 2014, the company later did warranty analyses in 2015 and is working to inspect additional vehicles in response to this story.
Mary Barra, GM's CEO at the time of the ignition switch recall, made a pledge to Congress in 2014.
"We are going to fix our mistakes and we'll be a better, stronger company," she said.
Citing her strong leadership, GM announced this month that it was elevating her, adding "chairman" of the General Motors Board of Directors to her title.
So far, GM has settled 124 death claims relating to the defective ignition switch. Other litigation involving several hundred claims continues in federal and state courts.
Last week, the first of six so-called "bellwether" civil trials involving the ignition switch defect began as part of consolidated litigation in federal court in New York City.
It's not yet clear what exactly is causing the new complaints of stalling — or whether the Cobalt poses a larger risk.
But Sandra Lortie wants to know.
Even though she's gotten rid of her Cobalt and is now driving a different car to take her grandkids to school.
"I would like them to be accountable for their vehicles," she said.