WASHINGTON, D.C. — As U.S. Ambassador Mari Carmen Aponte sees it, diversity and diplomacy go hand-in-hand.
Aponte heads the State Department's Bureau of Western Affairs, the division that covers Canada, the Caribbean and Latin America, and is the first-ever Latina in that key position. She's also the 11th Puerto Rican to serve as a U.S. ambassador since 1898.
"Without question I am taken seriously in the region because I understand the culture and I speak the language," Aponte said. "Those are indispensable assets and that was part of my being able to be effective when I was the ambassador in El Salvador and is important in my current position."
Speaking recently at the State Department to a gathering of the Association of the University of Puerto Rico Alumni and Friends Abroad, the former U.S. ambassador to El Salvador said she considers the diversity in the U.S. part of its strength that even gives the country a sense of security.
"There is no doubt in my mind that policy changes are related to demographic changes. As we see an increase in diversity in the U.S. population and among those who represent that population (in elected office and public service), there are more voices, different voices, that can add information and context to U.S. foreign policy," she said.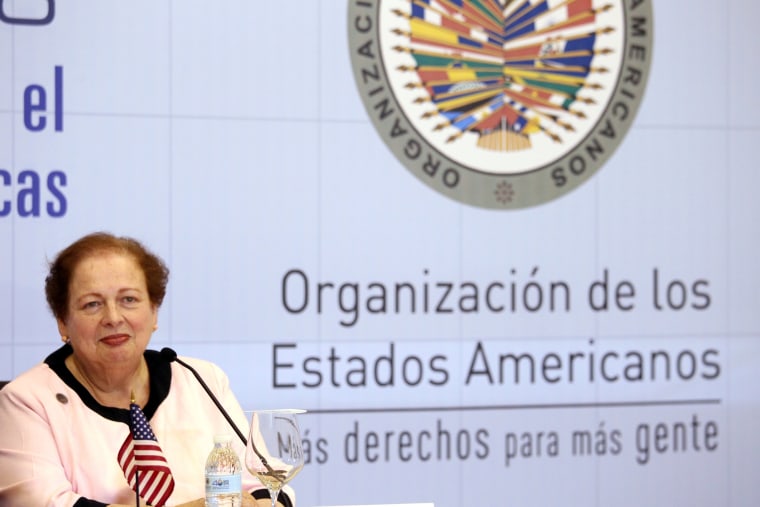 RELATED: New US Ambassador to Mexico Excited for 'Excellent Communication'
She would, in fact, love to see more Latinas and Latinos in public service – at the State Department, and in the Foreign Service around the world. "There aren't enough of us here."
According to a recent report in Foreign Policy, 5.6 percent of career diplomats are Hispanic.
Diversity plays a big part in developing a greater understanding between the region and the United States, with the U.S. adopting a role very different from its past, Aponte said. One of the issues under Aponte's purview is security and economic stability in the region.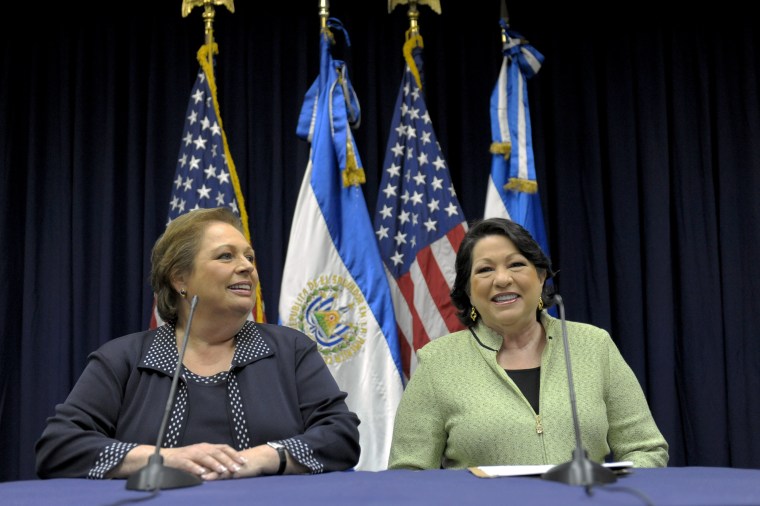 "The U.S.-Latin America relationship has been one akin to Sleeping Beauty for a long time and that's because there are other regions of the world that take a lot of attention and pull the Secretary (of State)," she said. "But there have been key issues in this region, such as the situation that came up when all those children, the unaccompanied minors, showed up at the border. Now we have $750 million to help the countries where they come from."
RELATED: Latino Leaders: Maria Echaveste Nomination Politicized
"In South America, we see an alliance among several countries with the United States that we haven't seen in 30 years. It's important that we come together and work with organizations such as the Organization of American States (OAS) so that we can send a message to certain countries, such as Venezuela, and let them know there is a solid, international community that pays attention and is concerned about the region," said Aponte.
Aponte wants to see more Latinos in the State Dept. and in foreign service. "There aren't enough of us here."
A native of Puerto Rico and a graduate of Temple University Law School, Aponte has held several top positions, including working in the White House Office of Presidential Personnel, and as director of the Puerto Rico Federal Affairs Administration, the office that represents the island government's interests in the mainland United States. She has been a teacher and an attorney in private practice, but her career nearly skidded to a halt when a former boyfriend was accused in the 1990s of being a spy for the Cuban government.
RELATED: Who Are The Two Women Leading US-Cuba Negotiations?
A nomination to be ambassador to the Dominican Republic went nowhere in the Senate; the same with a nomination to be the U.S. representative to the OAS.
Even though she was cleared by the FBI in the 1990 incident and had other security clearances after that, an initial nomination to be Washington's person in El Salvador stalled until President Barack Obama made her ambassador under a recess appointment. Aponte's nomination eventually cleared the Senate and she served until earlier this year.
"It was all an inference, and too much unfairness," Aponte said.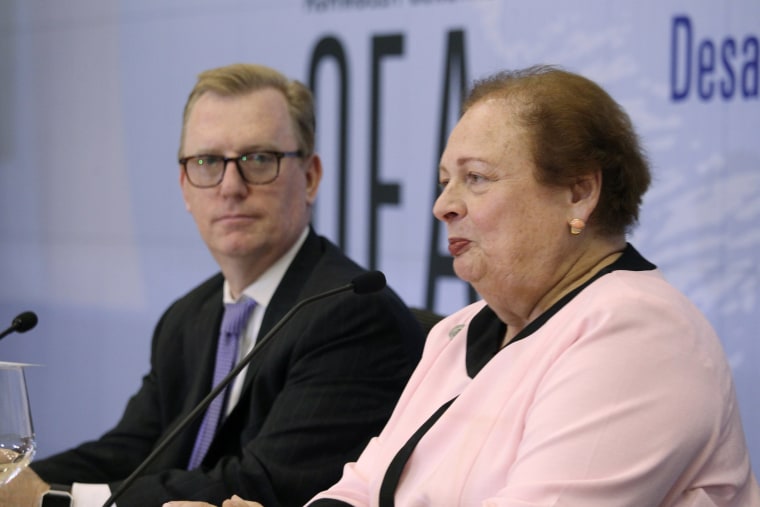 Aponte told the recent gathering of mostly young Latinas and Latinos that while that experience was hard, it gave her the strength and patience to wait for something positive to come up – such as her current position as an assistant secretary of State – and rely on her networks of friends and others.
"Life is a series of taking turns; sometimes you're up, sometimes you're down, but you're always moving, and it's very important that we enter into networks while we are young because were it not for the networks that I landed in, I would not be here," Aponte said.
"All that one accomplishes in one's life is never just one's own work," said the diplomatic trailblazer. "It's one's own work in the context of what is happening at that time and what is happening in all the networks that one has."