HONG KONG — While calls for freedom and democracy have reverberated throughout Hong Kong since protests erupted there last month, underlying concerns about a widening income gap, the skyrocketing cost of living and dim employment prospects underpin the demonstrations.
"Buying houses here in Hong Kong is difficult because mainland Chinese come here and buy apartments, making them really expensive," said Hugo Chan, a protester and college sophomore. "The government does not listen to voices in the middle class, it prioritizes the needs of the rich first and then the rest of us second," the 21-year-old added.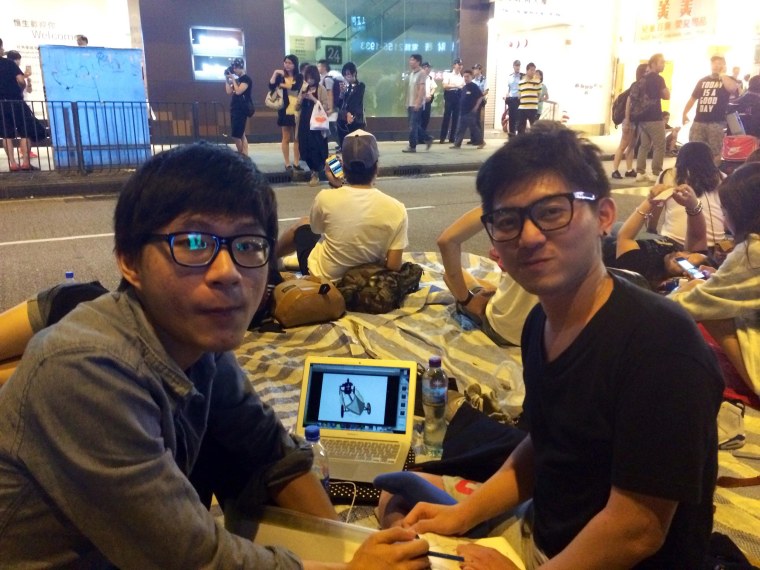 The issues worrying Chan are very real. Hong Kong is the second-most expensive real estate market in the world, behind Monaco, according to the Knight Frank Wealth Report. Income inequality is worse than in Zimbabwe, according to the so-called Gini Index. When Hong Kong was returned to Chinese rule in 1997 under an arrangement called "one country, two systems," Beijing pledged to give the territory a "high degree of autonomy" as well as eventual universal voting rights.
Since then, China's government has imposed tight selection criteria to ensure that the city's legislative bodies are heavily stacked with Beijing-friendly appointments and the island's wealthy. In Chinese official circles, the interests of Hong Kong's tycoons are seen as vital to deciding the region's future.
Competition from Mainland Chinese also trouble the many young Hong Kongers.
"It's not easy finding work right now because many people look for the same type of jobs," said 22-year-old Wallace Fu, who graduated from college last year and was born and raised in Hong Kong. "I can see in the past few years there are more and more Mainland Chinese people coming to Hong Kong, which makes the city very crowded. We don't even want to leave our houses because it's too crowded on the street."
She added: "It's so difficult to buy apartments for young people nowadays. If you are a young couple and you want to get married it's impossible to own a home."
- Ed Flanagan