The wrath of Hurricane Irma has already begun being felt in Florida, but several surrounding coastal states are also making preparations in advance of what forecasters say is a huge and life-threatening storm.
Georgia, South Carolina, North Carolina, and Virginia have buttressed emergency relief efforts as they potentially stand to be affected by what could be one of the strongest hurricanes to hit the Southeastern coast. Irma is forecast to restrengthen before striking Florida on Sunday.
After Florida, Georgia is most vulnerable to the Category 3 hurricane, which could power through the Peach State as early as Monday morning, according to forecasts. In Georgia, 540,000 residents were told to leave the coast, while in South Carolina nearly 45,000 people were told to leave ahead of the storm.
Dangerous winds, flash flooding, and tornadoes are possible in the Georgia as Irma moves through, according to the National Weather Service. Southeast Georgia could see rainfall of 6 to 12 inches and Southeast South Carolina could see 4 to 8 inches of rain, the weather service said.
Georgia Gov. Nathan Deal declared a state of emergency for 94 counties on Friday and ordered mandatory evacuations for coastal areas.
"I want to caution all Georgians that just because the weather now may appear to be calm, do not take that for granted," Deal said at a press briefing Friday.
"This is a rapidly moving hurricane and the weather and the consequences of that hurricane can change dramatically in a relatively short period of time," he said, adding that Irma could be more "devastating" for the state than Hurricane Matthew in 2016.
The state has also set up emergency shelters and canceled classes for several schools and colleges, including the University of Georgia on Monday. Atlanta is expected to be hit with high wind gusts and severe rainstorms early next week.
Related: Irma's Outer Winds Whip Florida as Governor Warns 'Leave Now'
President Donald Trump approved an emergency declaration for Georgia on Friday and ordered "federal assistance to supplement state and local response efforts due to the emergency conditions resulting from Hurricane Irma," according to a White House statement.
Also clamping down for the storm is South Carolina. Henry McMaster declared a state of emergency for his state on Friday.
Areas far from the center of the hurricane could feel its effects, forecasters warned. The South Carolina coast could see storm surges, with the greatest threat to Charleston on Monday between 10 a.m. to 3 p.m., the National Weather Service said. Downtown is "very vulnerable," the weather service said.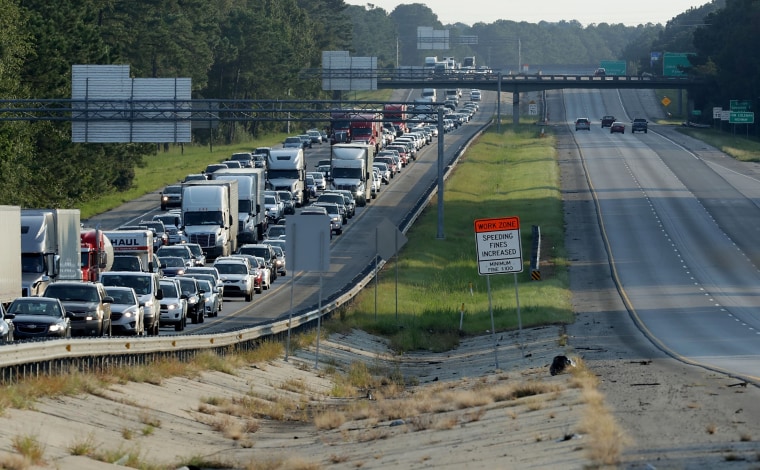 Sustained tropical storm-force winds and "life-threatening inundation from storm surge" are possible for vulnerable coastal areas in South Carolina including the Isle of Palms, according to an emergency advisory from the National Weather Service.
The state set up about 20 shelters that are either open or on standby in several counties, McMaster said.
"We are now preparing shelters to receive not only South Carolinians, but also our friends from Florida and Georgia, as they should be needed," McMaster said at a press conference Saturday.
South Carolina is also monitoring eight dams, after inspecting 51 throughout the state as Irma approaches, he said. Nearly 1,700 state troopers and local law enforcement officers are standing by to fortify relief efforts, McMaster added.
North Carolina is likely to receive less of the hurricane's effects but was taking precautions. Gov. Roy Cooper declared a state of emergency.
"Things are looking better for North Carolina with Hurricane Irma, but our state is not yet in the clear and we can't let our guard down," said Gov. Roy Cooper in a statement.
"We're continuing to get ready, and I encourage families and businesses across our state to do the same," he said.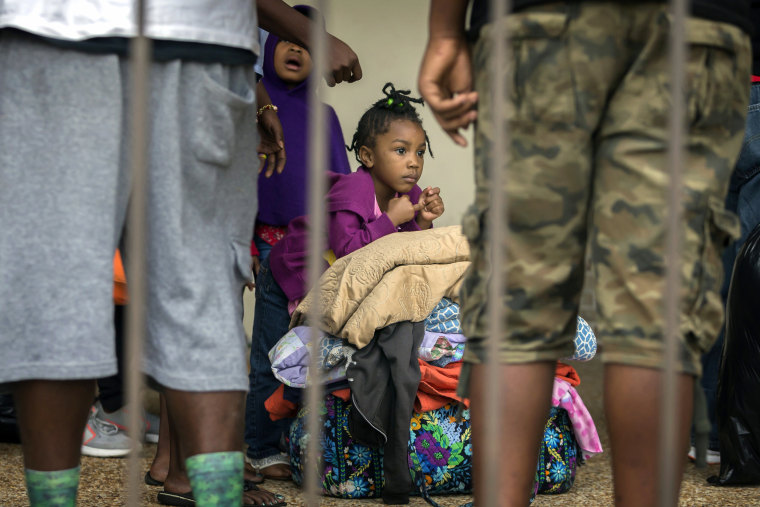 State emergency operations are on high alert as well as North Carolina's National Guard and state troopers, he said. Virginia and Alabama also declared a state of emergency.
Virginia Gov. Terry McAuliffe said the emergency order would help the state mobilize resources, including the Virginia National Guard, and pre-position people and equipment to assist in storm response and recovery efforts.
"It is unfortunate that just as our nation has begun the process to repair the catastrophic damage from Hurricane Harvey, that we are faced with another extreme storm," said McAuliffe. "However, if there is one lesson we can take from the tragic events that occurred in Texas, it is that we must redouble our preparation efforts."