BAGHDAD — The death toll from a suicide bombing in a Baghdad shopping district reached 200 on Monday, fueling calls for security forces to crack down on ISIS sleeper cells blamed for one of Iraq's worst single bombings.
Numbers rose as bodies were recovered from the rubble in the Karada area of Baghdad, where a refrigerator truck packed with explosives blew up on Saturday night when people were out celebrating the holy month of Ramadan.
Its streets and sidewalks were filled with young people and families who had broken their daylight fast at the time.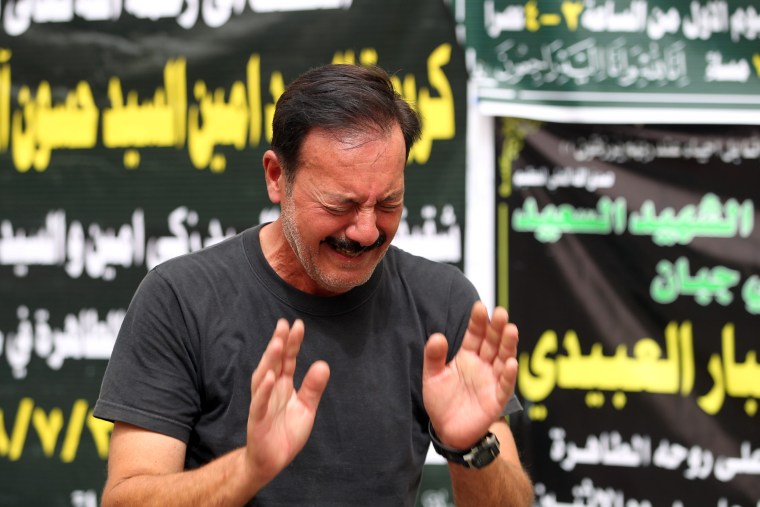 The toll stood at 200 killed and 176 wounded by Monday afternoon local time, Baghdad official Mohammed al-Rubaiy told NBC News.
The attack is believed to be the deadliest in nearly a decade in the beleaguered nation.
ISIS claimed the attack, saying it was a suicide bombing. Another explosion struck in the same night, when a roadside bomb blew up in popular market of al-Shaab, a Shiite district in north Baghdad, killing two people.
Photos: Baghdad Blast Kills Scores in Busy Market
The attacks cast a shadow over victory statements made last month by Prime Minister Haider al-Abadi's government, after Iraqi forces dislodged ISIS from Fallujah.
Government officials ordered the offensive on the ISIS stronghild in May after a series of deadly bombings in Shiite areas of Baghdad that they said originated from the city, which is about 30 miles west of the capital.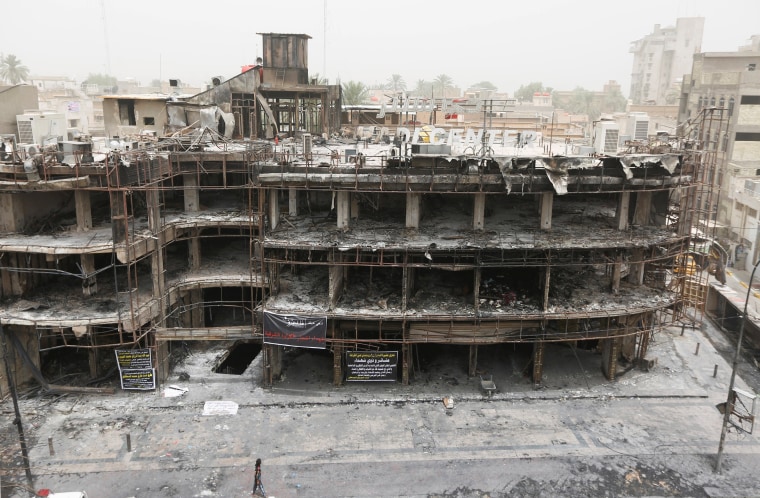 In a sign of public outrage at the failure of the security services, Abadi was given an angry reception on Sunday when he toured Karada, the district where he grew up, with residents throwing stones, empty buckets and even slippers at his convoy in gestures of contempt.
Karada is a largely Shiite district with a small Christian community and a few Sunni mosques.
Iraqi and foreign officials have linked the recent increase in ISIS attacks — especially large-scale suicide bombings — with the string of losses the group has faced on the battlefields across Iraq over the past year.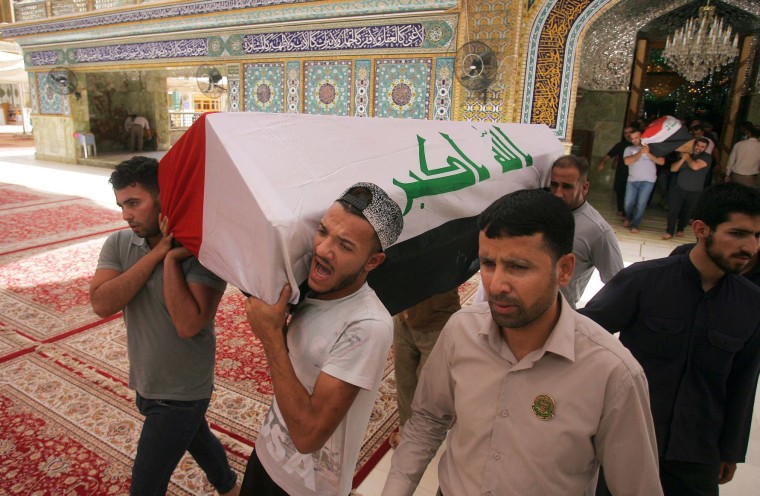 Iraqi security forces, supported by U.S.-led coalition airstrikes, have retaken the cities of Tikrit and Ramadi, the Anbar provincial capital.
At the height of the extremist group's power in 2014, ISIS had deprived the government of control of nearly one-third of Iraqi territory.
Now the militants are estimated to control only 14 percent, according to the prime minister's office. ISIS militants still control Iraq's second-largest northern city of Mosul, north of Baghdad.