/ Source: Associated Press
KOBANI, Syria — A teenager who is fighting ISIS in this symbolic border town only discovered that her father had also taken up arms when she bumped into him on a street corner. Pervin Kobani, the 19-year-old daughter of a farmer, is among the Kurdish female fighters have been helping to protect Kobani from an onslaught by the Sunni militants. ISIS has been trying to seize the town since mid-September. Pervin said she left home two years ago and joined the Syrian Kurdish women's self-defense force, which has now been integrated with male fighters.
When Pervin was reunited with her father three weeks ago, she was surprised to see him holding a gun. She didn't know that he had decided to fight. "I was so proud of him, and it made me want to fight more," Pervin said. "We won't allow the terrorist groups in until the last drop of our blood." Her father, Farouk Kobani, joined the town's defenders in mid-September, when ISIS launched their attack. After months without news, he was delighted to see his daughter. Pervin says he is now her comrade first — but she hugs him like a father anyway.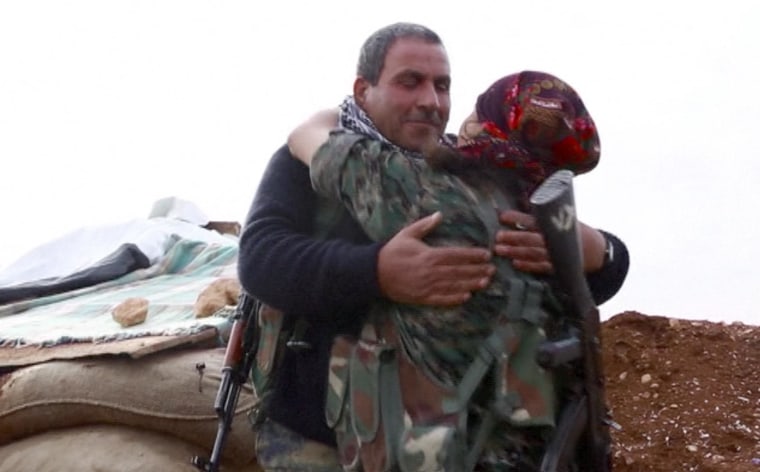 IN-DEPTH
- The Associated Press