LONDON — Two missiles fell off a British fighter jet while it was landing at a military base Wednesday morning after an anti-ISIS mission over Syria and Iraq, officials told NBC News.
The radar-guided Brimstone missiles "became detached" from a Royal Air Force Tornado as it was landing in bad weather on the Mediterranean island of Cyprus, a military spokesman said.
The aircraft had just returned from a mission over Iraq and Syria, where Britain is participatingin the U.S.-led coalition against the Islamist extremist group.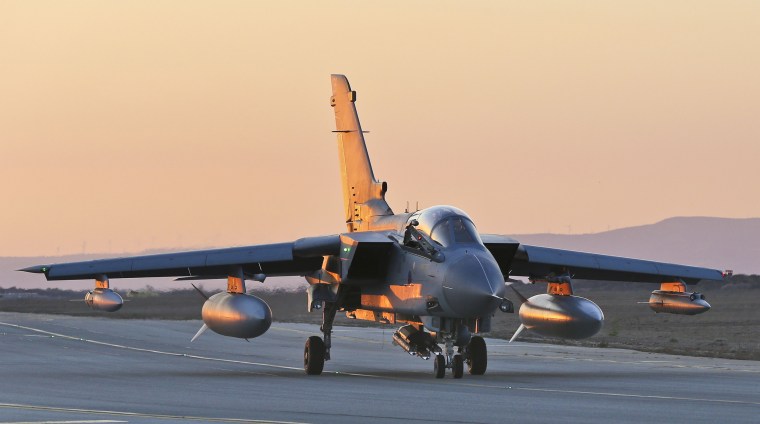 Specialist armorers from the U.K.'s Ministry of Defense were "in the process of recovering the missiles" from the runway at RAF Akrotiri after they fell out of the aircraft's under-wing pods, the RAF spokesman said.
"There was no risk to the public or service personnel," he added.