QAYYARA, Iraq — Nearly 1,000 people have been treated for breathing problems linked to toxic gases from a sulfur plant which ISIS militants are suspected to have set on fire near the city of Mosul, hospital sources said Saturday.
Related: Will ISIS Fighters Driven From Mosul Launch Attacks in Europe?
No deaths were reported in connection with the incident, said the sources at the hospital in Qayyara, a town south of Mosul. The first cases began arriving on Friday morning, they said.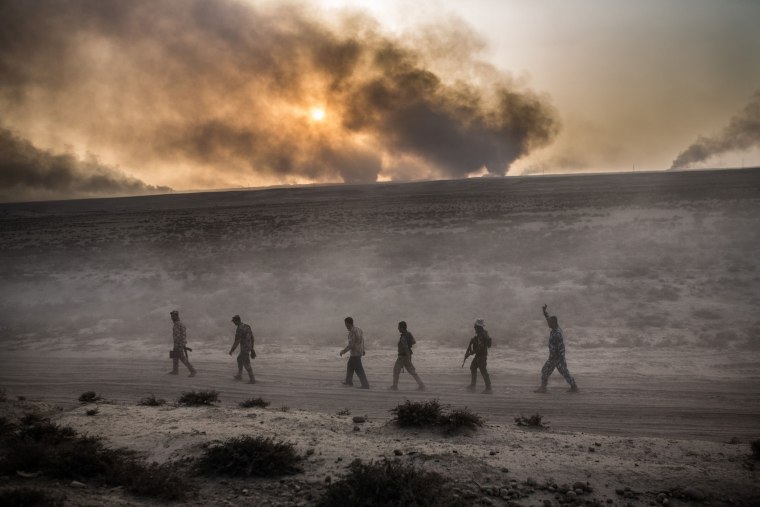 The sulfur plant caught fire earlier this week as Iraqi forces dislodged ISIS fighters from the area of Mishraq, north of Qayyara. The U.S. military said the militants had deliberately set it ablaze.
According to the Combined Joint Task Force, the Iraqi government is attempting to put out the fires. They estimate it could take up to three days to extinguish them all.
The Combined Joint Task Force said it is investigating the potential risk to Camp Swift and Qayyarah West Airfield, and the coalition continues to take and analyze air samples to determine any possible concerns.
Personnel who are affected have been told to limit their time outdoors.