U.S. Marines have arrived in Syria to support local forces in the battle for Raqqa — the effective capital of ISIS — several U.S. defense officials told NBC News late Wednesday.
A group from the 11th Marine Expeditionary Unit arrived deployed with M777 Howitzers, capable of firing 155mm shells, to assist the coalition of militias collectively known as the Syrian Democratic Forces (SDF).
These are not the first conventional troops to deploy to Syria, nor is this the first time the U.S. military has sent in ground-launched artillery. High Mobility Artillery Rocket Systems (HIMARS) have been used there in the past.
U.S. military leaders based in neighboring Iraq can take advantage of an existing authority to move troops in and out of both countries for short periods of time without exceeding the overall maximum level imposed by the Obama administration.
Lt. Gen. Stephen Townsend, who commands the American-led task force that is fighting ISIS in Iraq and Syria, had the authority to pull these Marines from Kuwait and send them in to Syria for a short deployment. A defense official said this deployment is part of the new effort to "accelerate the fight" against the militants.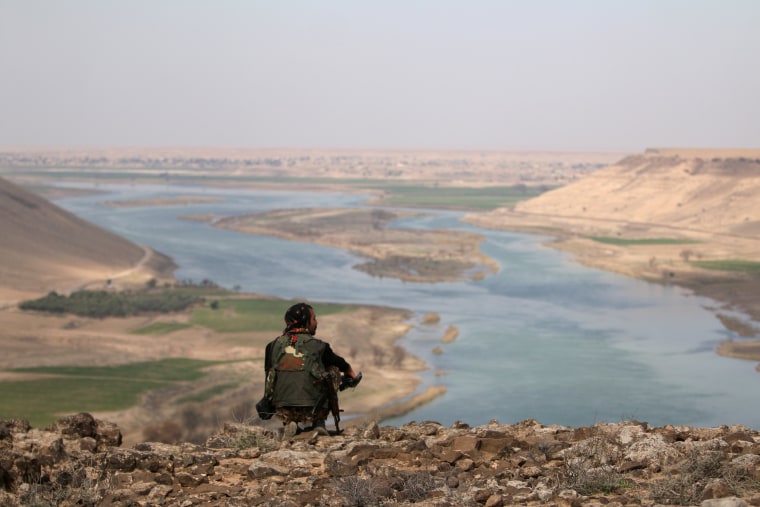 In addition to these conventional troops, Special Operations Forces have been assisting against ISIS in Iraq and Syria for months.
A major operation to retake Raqqa, codenamed Operation "Euphrates Anger," began Nov. 7 — two weeks after a campaign to clear ISIS from Iraq's Mosul — and is being supported by U.S. air strikes as well as 30,000 SDF forces.
The SDF includes ethnic Assyrians, Turkmen, Armenians and Arabs but is dominated by Syria's main Kurdish fighting force, the People's Protection Units, or YPG.
Raqqa is the de facto capital of ISIS' so-called caliphate which stretches from Syria into Iraq.