Georgia death row inmate Marcus Wellons was denied clemency Monday, a day before he's scheduled to die by lethal injection for the rape and murder of a 15-year-old neighbor.
Wellons' scheduled execution at 7 p.m. ET Tuesday would be the first since Oklahoma's botched execution of Clayton Lockett in Oklahoma in April.
Sign up for breaking news alerts from NBC News
It would also come shortly after the Georgia Supreme Court upheld a state law that shrouds execution-drug suppliers in secrecy. Like other states that practice capital punishment, Georgia has had difficulty stockpiling the standard drugs used in lethal injections because of the ethical qualms of the drugs' manufacturers.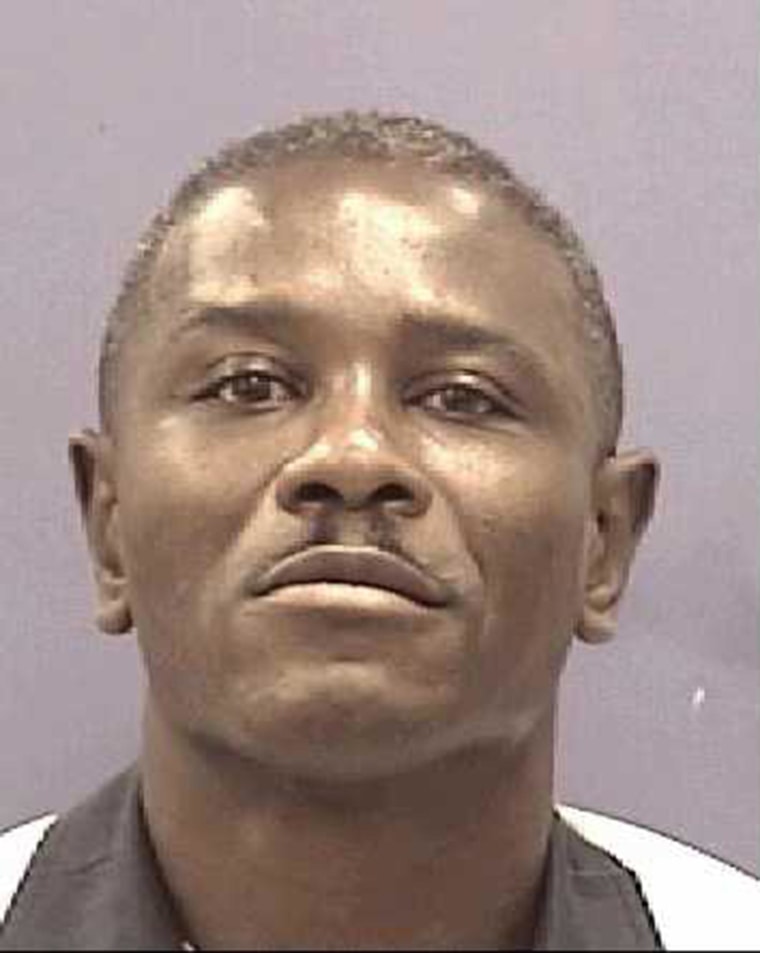 Wellons, 59, was convicted in 1993 of having raped and killed India Roberts in a suburb north of Atlanta in Aug. 31, 1989, after she said goodbye to her mother and left for school. Authorities found her earrings, underwear and blood in the apartment of the woman Wellons was dating.
In Florida, John Henry, 63, is scheduled to die Wednesday for stabbing his estranged wife and her 5-year-old son to death in 1985. Henry's attorney argues that he is too intellectually disabled to be put to death.
Meanwhile, a federal judge last week temporarily halted the execution of Missouri double-murderer John Winfield, 46, who'd been scheduled to die Wednesday.
The judge found evidence that state officials intimidated a prison employee who'd planned to support Winfield's clemency bid. The state has appealed to the 8th U.S Circuit Court of Appeals.
— M. Alex Johnson