Four days after it halted her execution, Mississippi's highest court on Monday overturned the murder conviction of a woman whose son has confessed to the killing.
In a ruling it acknowledged was "extraordinary and extremely rare," the state Supreme Court ordered a new trial for Michelle Byrom, 57, who was convicted of capital murder in 2000 for the death of her husband, Edward Byrom — even though she was in the hospital with pneumonia on the day he was killed.
Byrom's pending execution had rallied supporters who pointed to coverage by the Jackson Clarion-Ledger newspaper reporting that her son, Edward Byrom Jr., had confessed to a court psychiatrist and in jailhouse letters to having fatally shot his father in Iuka, Miss., in 1999.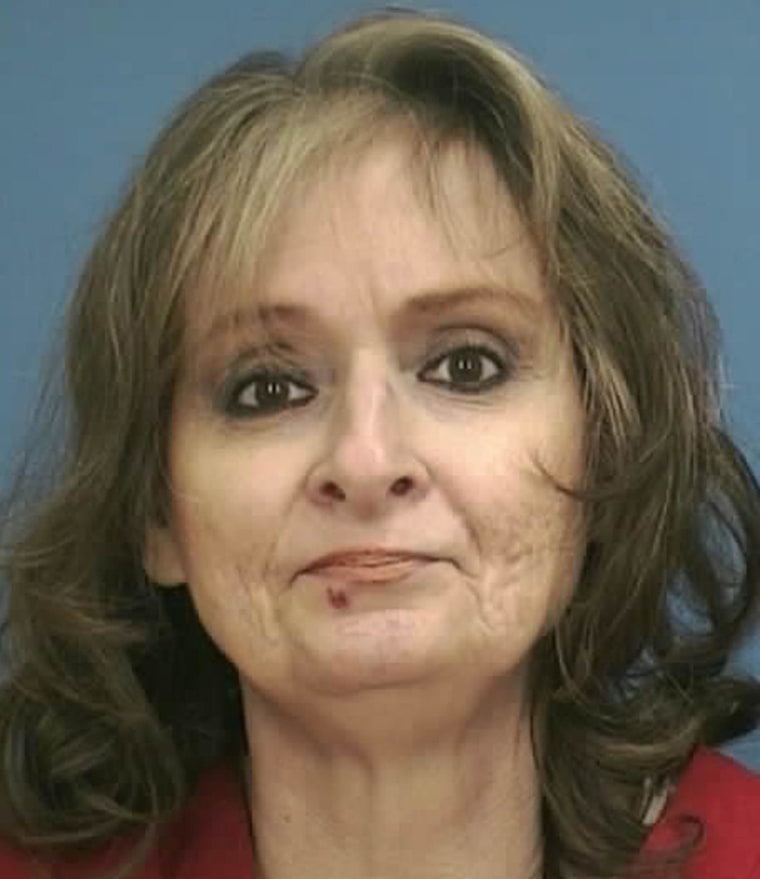 At Michelle Byrom's trial, however, Edward Byrom Jr. testified that his mother paid a hit man to kill his father.
Byrom's lawyers welcomed what they called a "swift and extraordinary step" to right "the extreme injustice in this case."
"Michelle suffered extreme sexual and physical abuse from an early age and throughout her marriage. We are pleased that Ms. Byrom will now have the opportunity to present the overwhelming evidence that she is innocent of murder-for-hire," they said in a statement.
In a statement, Mississippi Attorney General Jim Hood said:
"While we respect the Mississippi Supreme Court's decision, it is important that the trial court know and understand the specific errors that were found by the justices so that the lower court knows the best way to proceed.
"It is unusual for an appellate court to reverse and remand a case for a new trial without stating the reasons for the reversal. Our office will be filing a petition with the state Supreme Court seeking its reasoning for the reversal. That said, our citizens can once again take comfort in the fact that we have a legal system that works for all parties involved."
Separately, Byrom has sued the state challenging its plan to use drugs bought from a specialty pharmacy to execute her and another inmate, Charles Ray Crawford.
The pharmacy's co-owner told NBC News that he isn't allowed to compound sterile injectibles under state law and didn't actually compound the pentobarbital Mississippi's prisons bought in 2012.
The state Supreme Court refused last week to set an execution date for Crawford.
— M. Alex Johnson and Tracy Connor