LONDON — Three deadly terror attacks in just 10 weeks have left many Britons wondering what's suddenly changed and what can be done to reverse the trend.
Until March, the killing of soldier Lee Rigby in a London street four years ago had been the country's most serious Islamist incident since the 7/7 attack on the capital's transport network that left 52 dead in 2005.
A total of 33 people have since been killed in vehicle-and-knife rampages on London Bridge and Westminster Bridge in the capital as well as in a suicide bombing outside an Ariana Grande concert in Manchester.
Metropolitan Police Assistant Commissioner Mark Rowley told reporters late Monday that five plots had been foiled in recent weeks — in addition to the successful attacks.
"That is completely different to anything we have seen for a long time," he said. "As the prime minister has indicated, we're going to need to do some things differently."
Prime Minister Theresa May has warned that "terrorism breeds terrorism" and that extremists are "copying one another."
In a speech hours after Saturday's incident in London Bridge and nearby Borough Market, May vowed to work with "allied democratic governments to reach international agreements that regulate cyberspace" and prevent propaganda from spreading and attacks from being planned online.
She added: "We cannot and must not pretend that things can continue as they are. Things need to change ... There is — to be frank — far too much tolerance of extremism in our country."
"We've been far too tolerant in allowing people to simply opt out of being British, to opt out of our society, and to opt out of our way of life"
NBC News security analyst Duncan Gardham said that while Britain has "always had a problem" with radicalization, "the change in tempo [of attacks] is palpable."
He blamed both the "copycat" mentality and ISIS' propaganda push, but also said the number of extremists in the U.K. was increasing.
"When terrorists see one person launch an attack or commit suicide it emboldens them to do the same thing," Gardham said. "It does seem to give people toying with the idea a sense of bravado to go through with it."
He added: "The increase in the number of extremists is largely driven by easy access to homegrown preachers and ISIS propaganda on the internet, particularly YouTube. There are very few cases I deal with in which they have not consumed a huge diet of extremist material from mainstream commercial websites."
Related: 18 Minutes of Chaos and Terror in London
Shiraz Maher, a senior research fellow at the International Centre for the Study of Radicalisation at King's College London, believes the prime minister is "flogging a dead horse" by attempting to crack down on the internet.
While social media plays a role, Maher said the online eco-system is very different from what it was even just a few years ago.
"Companies like Facebook, Twitter, Google, are acting far more proactively to remove this content, to disrupt it and to make sure it disappears in a very rapid way," he said.
Maher had more sympathy for May's commitment to tackling extremist preaching and ideology within the U.K.
"We've tolerated really radical speech from all kinds of people who fundamentally preach a message of separateness," Maher said. "We've been far too tolerant in allowing people to simply opt out of being British, to opt out of our society, and to opt out of our way of life."
Rowley, the assistant police commissioner, highlighted that Britain's MI5 domestic intelligence agency and police were conducting around 500 active investigations at any given time, typically involving 3,000 subjects of interest.
Additionally, around 20,000 individuals are former subjects of interest. They also remain on the radar of MI5 and its partners.
"Our work necessarily involves making difficult judgments about how to prioritize the resources available to us at a time when the U.K. is facing a severe and high-tempo terrorist threat," Rowley added.
Resources and funding are sensitive issues for May with an election looming on Thursday and a poll suggesting socialist rival Jeremy Corbyn is now running almost neck-and-neck with her.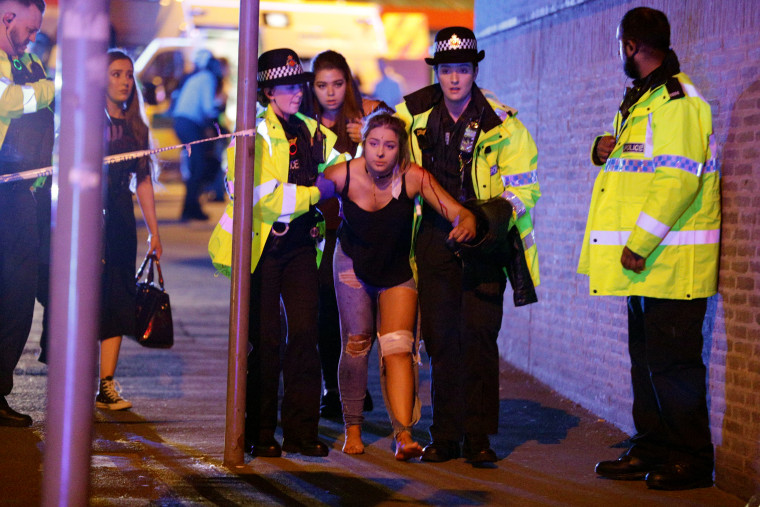 Before becoming prime minister last summer, May spent six years as Britain's home secretary, meaning she was responsible for law and order, immigration and security in England and Wales.
Corbyn criticized May for cutting police numbers by as many as 20,000 officers while in her previous role.
His concerns were echoed by Sadiq Khan, the mayor of London and a member of Corbyn's Labour Party.
"It's just a fact that over the last seven years, we as a city have lost £600 million ($774 million) from our budgets," he said. "We have had to close police stations, sell police buildings, and we've lost thousands of police staff."
May responded by stating that counter-terrorism budgets had been protected and police had the powers they needed.
The prime minister also insists that the U.K. is a "world leader in developing a strategy for preventing violent extremism," saying its approach has been "highly successful."
However, the Manchester and London Bridge attacks have raised questions about whether the security services did enough.
U.S. officials told NBC News last month that the family of Salman Abedi, who blew himself up outside the Ariana Grande concern, had warned authorities that he was dangerous.
London Bridge attackers Khuram Shazad Butt and Rachid Redouane were members of a radical group that is known to support ISIS. Butt even featured in a TV documentary called "The Jihadis Next Door" last year.
And one neighbor told Reuters that they had reported Butt to the authorities after he allegedly tried to convert their children to radical Islam.
Hanif Qadir was recruited by and fought for al Qaeda in Afghanistan but now runs an anti-radicalization program in London.
Related: Nurse Killed in London Bridge Attack 'Ran Towards Danger'
He said the British government has grown less willing in recent years to empower organizations such as his Active Change Foundation to confront and engage with individuals on the verge of being radicalized.
Given his background and history, Qadir believes people like him are able to connect and command the respect of those who require intervention.
"These three people should have been referred to people like me," he said, speaking of the London Bridge attackers.
His group was backed by the government beginning in 2007, before its funding was cut last year.
While at pains to not politicize the recent attacks, Qadir said: "[May] certainly cut policing, she certainly cut a number of other projects. She certainly cut [anti-radicalization] programs that are effective in prisons."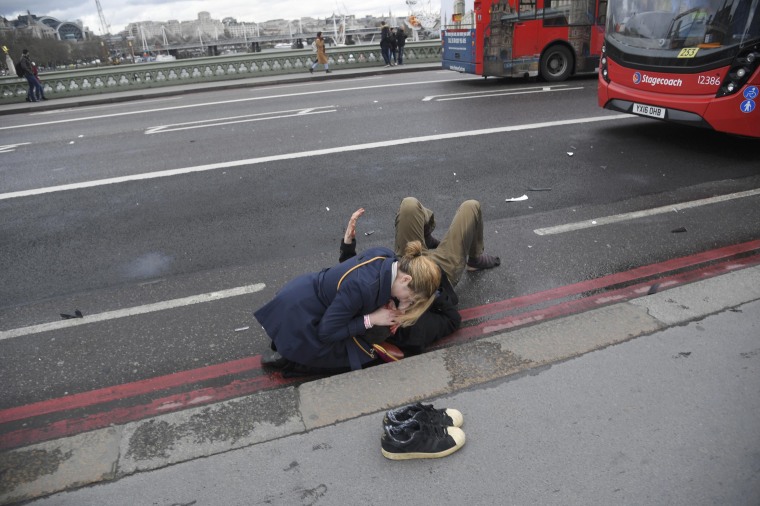 However, experts concede that it's difficult to stop anyone who decides to use readily available items like knives or vehicles to cause mayhem.
Would-be terrorists can prepare for such attacks over the just course of a few days — often using encrypted apps to communicate — and launch them before the security services are able to identify a plot.
"The reality is that the terrorist threat now, right now, is very severe not just in Britain but across Europe, across the Western world as a whole," Kings College London's Maher said. "Attacks like this will continue to get through the net. It's not a case of resigning ourselves to it, but it's a case of saying, 'This will continue to happen — how can we better guard against it, act against it and continue to mitigate the threat that such events pose to our society.'"