The girlfriend of an American passenger aboard missing Flight MH370 told NBC News she thinks she has been the victim of two break-ins, a death threat and numerous unsettling phone calls since the jet vanished.
Sarah Bajc received an instant message warning that "I'm going to come and kill you next" about two weeks after the Malaysia Airlines plane disappeared on March 8. Several pornographic images and creepy phone calls were also received from the same number.
Bajc was preparing to move from Beijing to live with passenger Philip Wood, a 50-year-old Texas native and IBM Malaysia employee, in Kuala Lumpur at the time of the tragedy.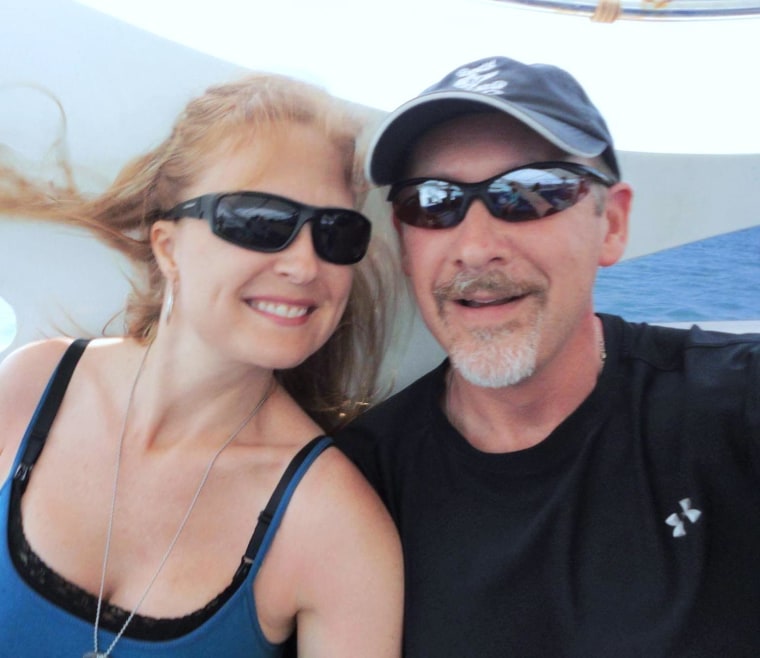 "It was just another straw on the camel's back, very upsetting," Bajc told NBC News.
According to Bajc, the calls and messages began shortly after her apartment was broken into for the first time, midway into the second week after the flight disappeared.
"Whoever came wasn't very careful because I'm a real neat freak, so it was immediately apparent to me that some things had been moved," she said. "My housekeeper was out of town so it couldn't have been her and I got home before my son got back. The password on my safe had been reset which happens when you try the wrong code three times."
Bajc added: "The second time was a couple weeks later and my neighbor saw two people leaving my apartment. I have no illusions of privacy here [in Beijing]."
She said the calls stopped after an FBI agent assigned to help her and Wood's family was informed.
Bajc is among 350 family members of passengers aboard the missing jet who have demanded raw data be released for independent analysis amid questions about how the investigation has been conducted.
In an open letter sent to the leaders of Malaysia, China and Australia on Thursday, the relatives questioned how authorities could be certain the Boeing 777 had crashed into the southern Indian Ocean.
Australian officials expect a global team of experts will take about two weeks to review all the data relating to the missing plane.
The Beijing-bound flight was carrying 239 people. More than two months later, no wreckage has been found.