A group of Kentucky high school students learned a lesson in human kindness after their bus broke down on a highway just a mile from their hotel in western Pennsylvania.
The students from Owensboro Catholic High School were stuck for over 20 excruciating hours on Interstate 76 because of the winter storm.
But their bus still had gas and some food during the ordeal — and they took in other stranded motorists who wanted to seek refuge on their vehicle as they awaited emergency responders.
"We have heat, we have a bathroom, we have water, we have light snacks," chaperone Tine Edge told NBC News on Saturday morning while they were still waiting. "We've had several people get out of their cars, people are a little frantic. People don't have the food we have."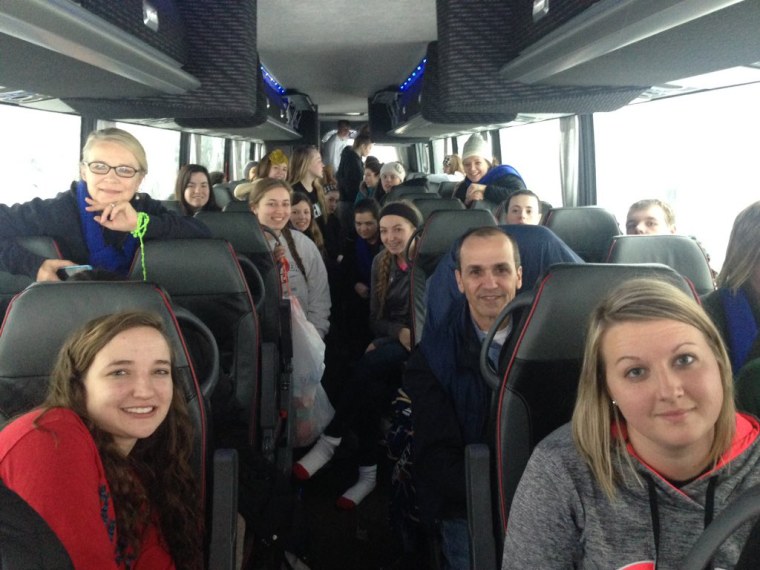 The nightmarish situation started around 7:30 p.m. Friday. The more than 40 high school students had left the March of Life in Washington, D.C., traveling the 175 miles for their hotel in Somerset, Pennsylvania, when they became trapped on the highway.
Some parts of the region have seen upwards of 30 inches of snow as of Saturday morning.
Follow Live: Blizzard Blog Updates
Edge said they were hoping to wait out the massive storm at the hotel before heading back to Kentucky.
But two semi-trucks were stuck in front of them — immobilizing drivers.
"We are blessed to be on this bus with plenty of gas, but everyone is beginning to run low on supplies," a nervous Edge said. "We were told the National Guard was coming. However, that was three to four hours ago."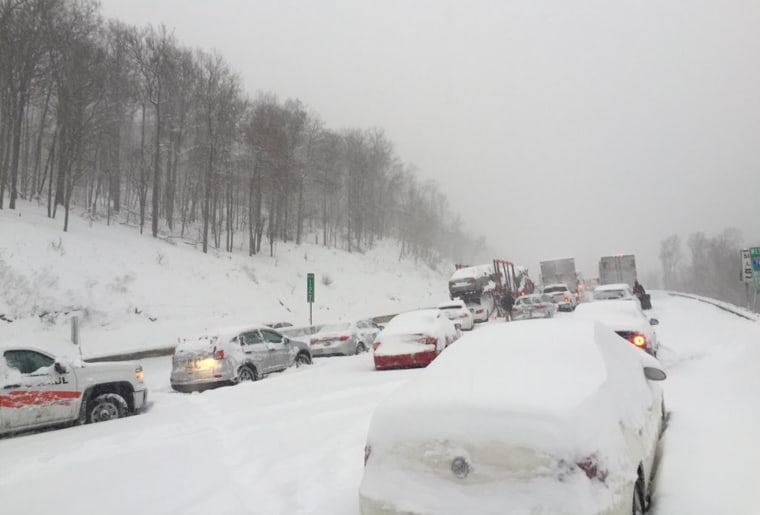 Pennsylvania Turnpike officials tweeted just after 11 a.m. that the National Guard had arrived on parts of the highway to help those stranded.
Edge said that the students and their chaperones were staying positive.
"We pray that we see light at the end of the tunnel," she said.
Their prayers were answered around 3 p.m. According to one student, a snow plow came and plucked the cars from the highway one by one, setting the bus free. The were finally headed for their hotel for a proper night's rest.