One was doing life for killing a sheriff's deputy on the Fourth of July. The other has a grislier past: He killed a 76-year-old businessman by breaking his neck, then cut up the body and threw the pieces into a river.
Now they could be anywhere.
Law enforcement officers and police dogs fanned out Monday on the third day of a manhunt for David Sweat and Richard Matt, who busted out of an upstate New York prison in a daring escape worthy of "The Shawshank Redemption."
The New York State Police told NBC News they had received more than 300 tips.
"These are dangerous men capable of committing grave crimes again," Gov. Andrew Cuomo said.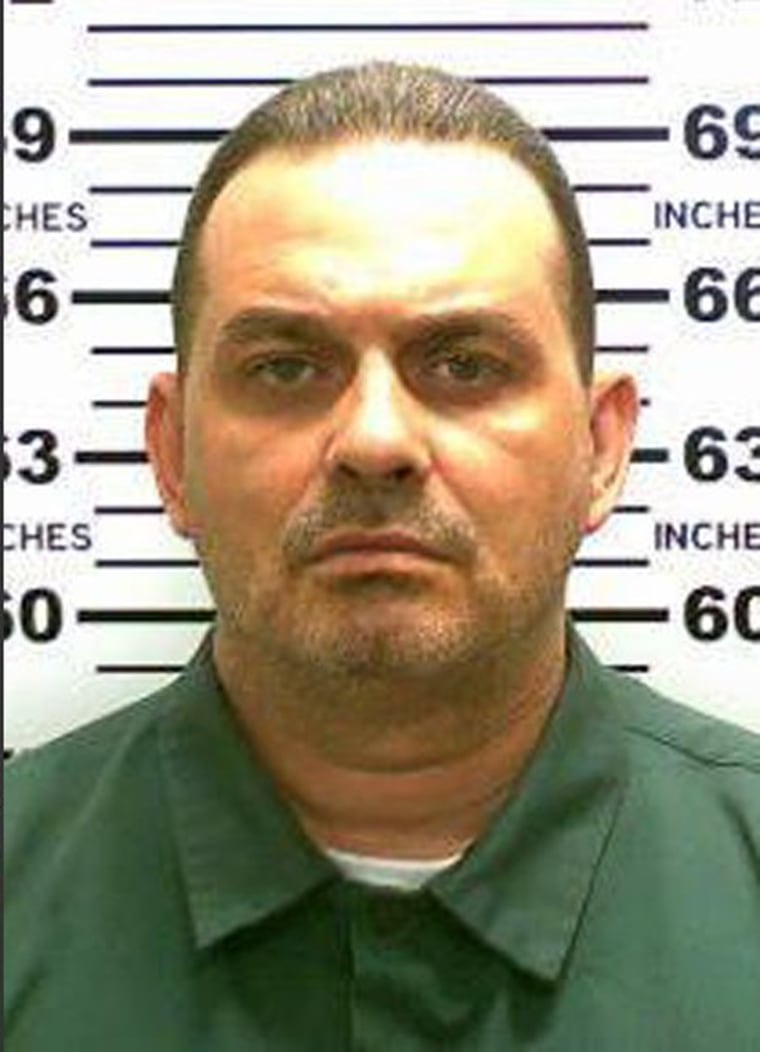 Matt, 48, was sentenced to 25 years to life in 2008 for killing the businessman. He had already escaped from prison once, in 1986, and at his trial a generation later he was considered so dangerous that police snipers were posted on the courthouse roof.
"There's no doubt that if he got out, he'd do something," a juror at the murder trial told The Buffalo News after the verdict.
The victim was a food broker named William Rickerson who had hired and then fired Matt.
On Dec. 4, 1997, according to the trial testimony of an accomplice, Matt beat Rickerson with a knife sharpener, bound him with duct tape, tossed him in the trunk of a car, and then drove around for 27 hours looking for a place to kill and bury him.
At one stop on the drive, Matt opened the trunk, broke four of Rickerson's fingers, hit him in the chest with a steering wheel locking device, then shut the trunk and kept driving.
The accomplice testified that Matt had him turn down a cul-de-sac, stop the car and open the trunk again. He said Matt told him: "You know, I've had enough of this."
He said Matt reached in and twisted Rickerson's head. "I heard a pop," the accomplice testified, and the businessman "just dropped back in the trunk." Matt cut off the arms and legs with a hacksaw, authorities said.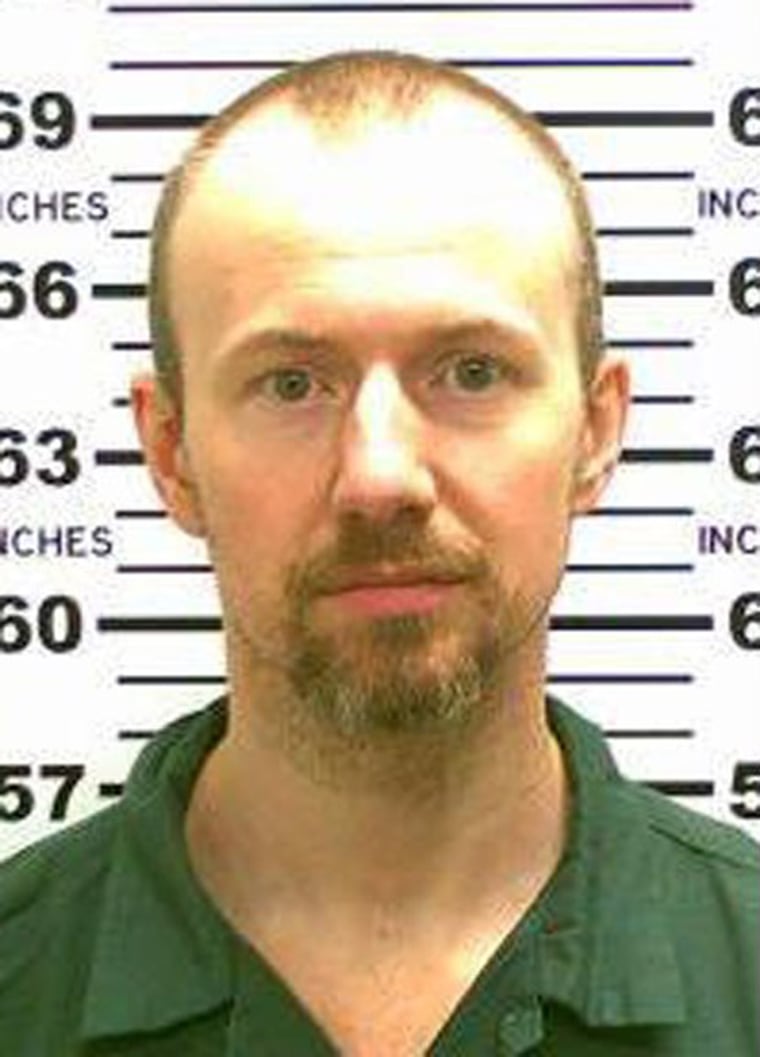 A fisherman discovered the torso in the Niagara River.
Matt fled to Mexico after the killing and was arrested for stabbing an American to death outside a bar in a robbery attempt. He was returned to the United States to face trial in Rickerson's killing.
Authorities described him as 6 feet tall and 210 pounds, black hair and hazel eyes, with a "Mexico Forever" tattoo on his back, heart tattoos on his chest and left shoulder and a Marine Corps insignia on his right shoulder.
Sweat, 34, pleaded guilty to first-degree murder and was sentenced to life without parole in the shooting death of Kevin Tarsia, a sheriff's deputy in Broome County, New York, on July 4, 2002.
Investigators said that he and two other men stole a pickup truck in Pennsylvania, broke into a fireworks and gun store and stole a dozen handguns and rifles.
They drove across the state line to New York to move the weapons from a pickup truck to a car. They shot Tarsia when he confronted them there.
Authorities described Sweat as 5 feet 11 inches and 165 pounds, brown hair and green eyes, with tattoos on his left bicep and right fingers.
Steven Tarsia, a brother of the slain deputy, told The Associated Press that news of the escape "turns your world upside-down all over again." He said that just recently, he realized he couldn't remember the names of the men who killed his brother.
"All of a sudden, I remember them again," he said.
Sweat was sentenced in September 2003 along with one of the accomplices, Jeffrey A. Nabinger Jr. The judge said that day: "In cold blood, they killed a loving man. They took the joy of his life for what? They condemned a family to live in anguish."
A public defender said at the time that Sweat was "not born to be here." He had been convicted at 17 of attempted burglary and served a year and a half in prison, and authorities said he had been involved in selling marijuana and stealing guns and cars.
The judge, Patrick Mathews, said he did not accept that society was at fault in any way.
The deputy's fiancée, Christi-Ann Ciccone, said at the sentencing that Sweat and Nabinger Jr. did not deserve to live.
"These are not people," she said. "These are monsters."