ISLAMABAD, Pakistan — New anti-terror laws will see 100 million cellphone users in Pakistan forced to submit their fingerprints to a national database or get cut off from the network.
The measures were imposed in response to the Taliban's recent school massacre in Peshawar and will see every cell user in the country compelled to link their SIM card to their fingerprint by April 12 or face disconnection.
"The Peshawar attackers were communicating [via cellphone] with their handlers across the border in Afghanistan," a security official told NBC News on Tuesday on condition of anonymity. "We have to take those advantages away from them."
In the wake of the Peshawar attack that killed more than 150 people, the measure was announced as part of a 20-point plan to tackle terror. Customers who spend enough money on their cellphone bills have the luxury of an official turning up at their doorstep with a thumbprint reader. The rest must endure long lines at their local provider's office. Nathra Kamaluddin, a 50-year-old Sri Lankan working in Pakistan, visited her local office three times before being seen. "It was a terrible waste of time," she said.
Cell giant Mobilink, which claims around 32 percent of Pakistan's customers, has verified more than 15 million SIM cards in the past two weeks — costing it $15 million.
"We've tried to reach far and wide, especially the villages, deploying hundreds of vans and kiosks to ensure people have enough time and access to register," spokesman Omar Manzur said. "However Pakistanis have large families, and users have a habit of buying multiple SIMs."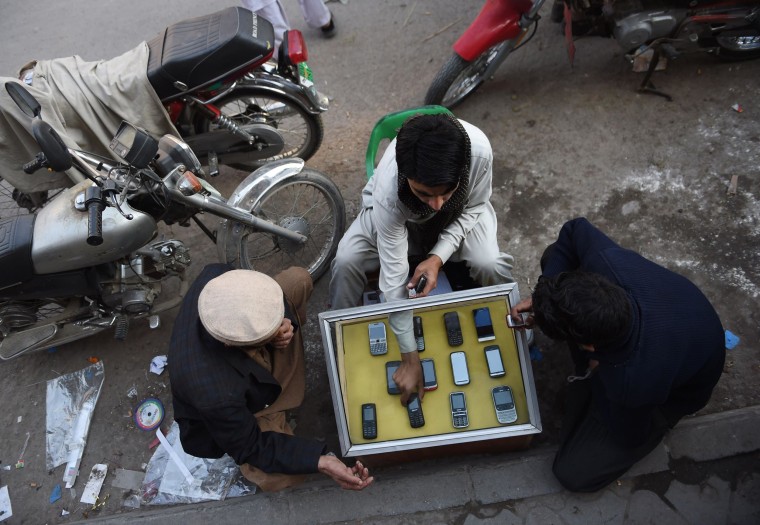 In-Depth
- Wajahat S. Khan