Now that Anonymous has declared cyberwar against the so-called Islamic State in retaliation for the Paris terrorist attacks, the question becomes: What can the hacker group actually do?
Taking over and shutting down Twitter accounts is a logical first step. But the real prize, experts say, is in fundamentally disrupting the militant group's recruiting mechanism. ISIS pitches its radical Islamist message through e-mail, Web chat, Skype calls and YouTube videos, and more recently it promoted a mobile messaging app called Telegram.
An Anonymous spokesman in a trademark Guy Fawkes mask said in a still unverified YouTube clip that the group "will launch the biggest ever operation" against ISIS, according to transcripts of the French video.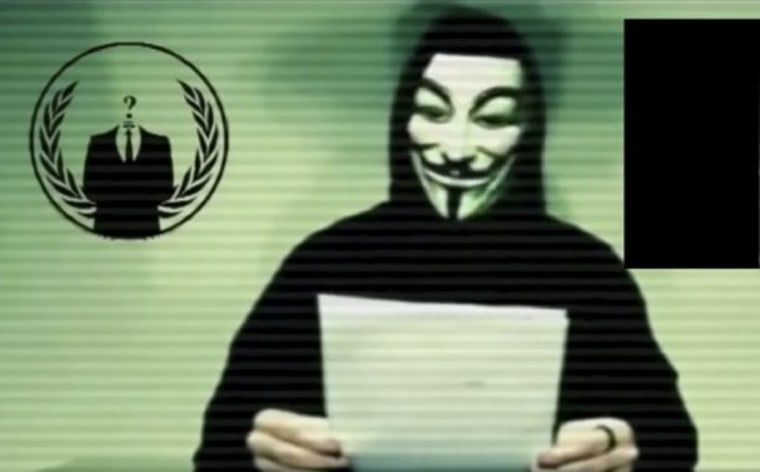 Anonymous, a 12-year-old virtual community that's been linked to hacks on everything from the government of Zimbabwe and Bay Area Rapid Transit to Visa, MasterCard and the Federal Reserve, has proven plenty capable of following through with its threats.
One approach Anonymous could take is to shut down online accounts and thus undermine ISIS' recruiting tools. Another is to embarrass ISIS by publishing evidence of the hypocrisy among its leaders, said Jonathan Sander, vice president of product strategy at cybersecurity company Lieberman Software.
"When they go recruit, they're hugely dependent on their online presence," Sander said of ISIS. "If Anonymous takes all that out, it's like capping the revenue of a company. They trade in the lives of poor misguided people."
Read More: After Anonymous, UK threatens ISIS with cyberattack
The U.K.'s Independent reported that Anonymous has already started leaking information about ISIS members, and the publication said it's seen one post that includes the address of a recruiter in Europe. Using the Twitter handle @opparisofficial, Anonymous said on Tuesday that more than 5,500 Twitter accounts for ISIS are down.
ISIS claimed responsibility for Friday's attacks across Paris, which killed 129 people and injured hundreds of others.
It's the second time this year the French capital has suffered a deadly terrorist attack. Anonymous vowed to strike online accounts of Islamist extremists immediately after the January attacks on the satirical magazine Charlie Hebdo and a kosher supermarket, and subsequently claimed to have brought down a jihadist website.
Assuming its latest communication is credible, Anonymous has grander plans this time, and said on Twitter that "#Anonymous is at war with#Daesh." (Daesh is another name for ISIS.)