SAN JUAN, Puerto Rico — The music blared from the lobby at the San Juan Marriott Resort & Stellaris Casino — which was finally packed with tourists and not just emergency workers.
For months, this hotel and others on the island catered to FEMA contractors and National Guard members. It was among the few that didn't lose power in the aftermath of Hurricane Maria, when the hotel scrambled to maintain industrial backup generators as the island's economy ground to a halt.
"I'm very happy that the island is open for business," said Jose Gonzalez-Espinosa, the Marriott's general manager.
It is an island finding its rhythm again.
More than six months after the Category 4 hurricane ravaged Puerto Rico, tourists are slowly returning and the U.S. territory's economic engine is sputtering to life.
"We have seen some of the devastation but I think that they need us more and I didn't want to cancel," said Kim Haines, a tourist from Baltimore. "I think now more than ever we have to contribute to their economy because they need the tourism."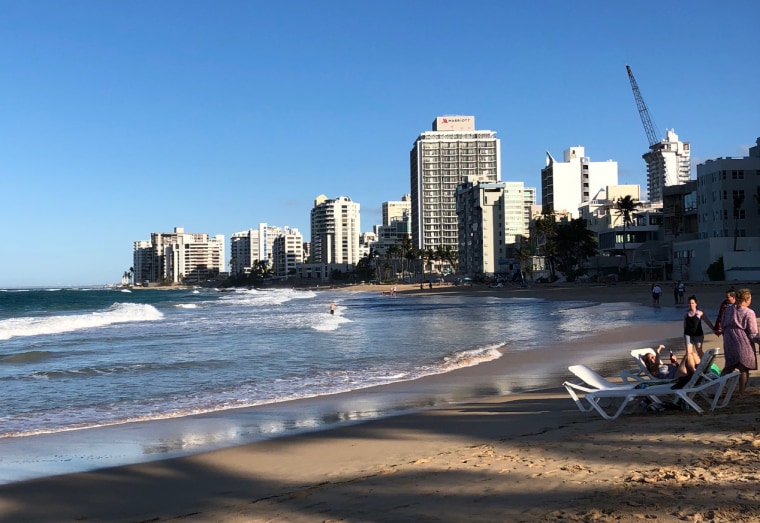 Haines said she and another couple refused to scrap their vacation plans, but some of their friends did.
"I think it's our responsibility to look out for [Puerto Rico]," said Jamie Behr, another tourist. "This is part of the United States."
Outside the capital city, however, several mountain communities are still desperate for power, supplies and attention. Though some damaged resorts will still be closed for months, more than 85 percent of the island's hotels are back up and running. The industry is critical for the long-term recovery here.
Meanwhile, the Carnival cruise ship Fascination — which carries more than 2,000 passengers and departs from San Juan to tour the Caribbean — is sold out.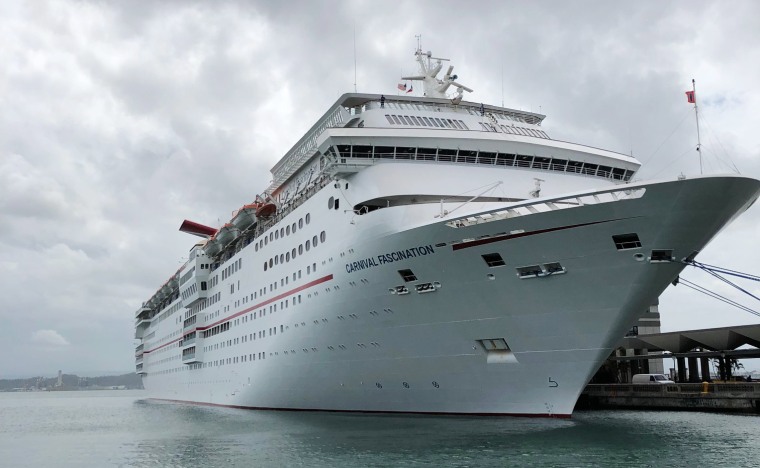 Tourism officials are hoping for almost 2 million cruise passengers over the next year — pumping a quarter billion dollars into the local economy.
In Old San Juan, business is booming again. Coffee shops are packed and reservations are hard to snag at Marmalade, a high-end restaurant where the roof collapsed during Maria.
"I think the best thing that people can do is come and not donate your money but let us serve you," said Peter Schintler, the executive chef.
Still, other parts of the island continue to struggle. In southeastern Puerto Rico, blue tarps and splintered power poles still litter neighborhoods in Yabucoa, where the monster hurricane first made landfall.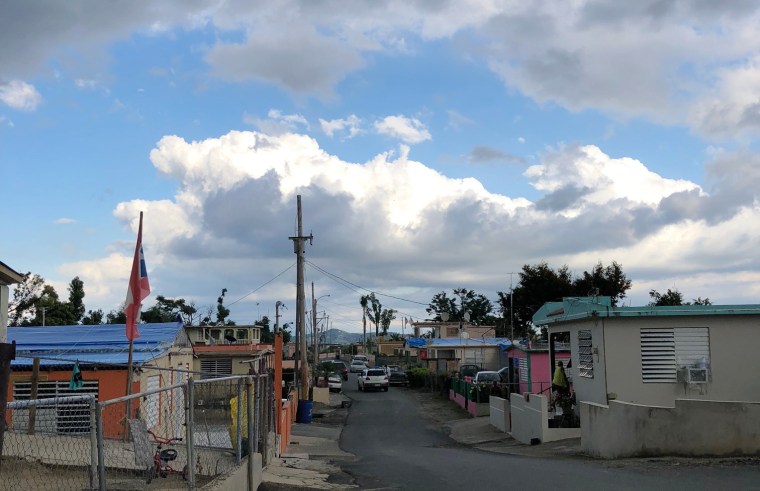 "It's like the storm came through yesterday," Tomas Castro-Vega said. Along with his wife and children, he's been relying on a generator to survive.
"We need help," he said.
Six months after the storm, the town's mayor, Rafael Surillo, said that 70 percent of its residents were still without power. He told NBC News he was furious with the U.S. Army Corps of Engineers' recent decision to scale back resources.
Col. Jason Kirk said that relief effort has brought "unprecedented" logistical challenges.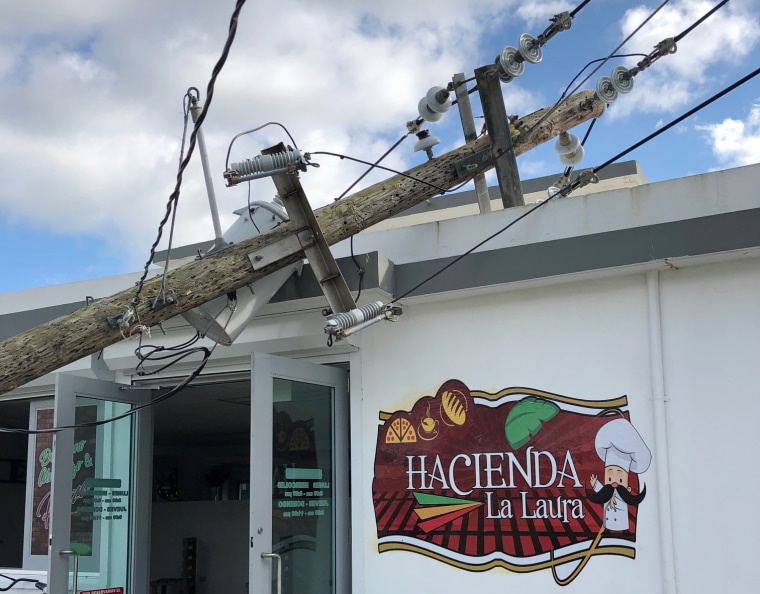 "At this point, we are moving transmission, distribution, utility workers into those areas that need the effort," Kirk said. "We have the right numbers to get up into the hills where I can only fit so many workers."
But in the mountains of Yabucoa, some people here feel they were the first to get hit but last to get help.
For Joel Roman and his wife, it's another night in limbo. They spend it on the porch — in the dark.
"We don't even have hope," he said. "We're American citizens and they left us behind."