RIYADH, Saudi Arabia — The ISIS and al Qaeda-fighting credentials of Saudi Arabia's new king and his two successors signal how seriously the kingdom takes the threat from Muslim extremist groups wreaking havoc in the region.
King Salman, who succeeded his half-brother King Abdullah on Friday, was named defense minister in 2011, which made him the head of the military as the kingdom joined the U.S. in carrying out airstrikes against ISIS.
Salman made oblique reference to unrest and radicalism shaking the Middle East, with ISIS holding sway over large part of Iraq and Syria, in his maiden speech on Friday.
"The Arab and the Islamic nations are in dire need of solidarity and cohesion," he said.
King Salman takes the helm of the deeply conservative, oil-rich kingdom as it grapples with a booming young population — over half of all Saudis are under 25 — seen as vulnerable to brutal charisma of ISIS extremists.
"They take the possibility of ISIS appeal among Saudi youth seriously," according to Frederic Wehrey of the Middle East Program at the Carnegie Endowment for International Peace.
Crown Prince Muqrin, half-brother of late King Abdullah and new King Salman, also has serious terror-fighting credentials. As the head of Saudi intelligence during an upsurge in al Qaeda attacks between 2003 and 2005, he crushed an insurgency that appeared unstoppable.
At the time, the group was launching deadly and well-coordinated attacks against foreign compounds, state security installations, officials and police and Western oil workers.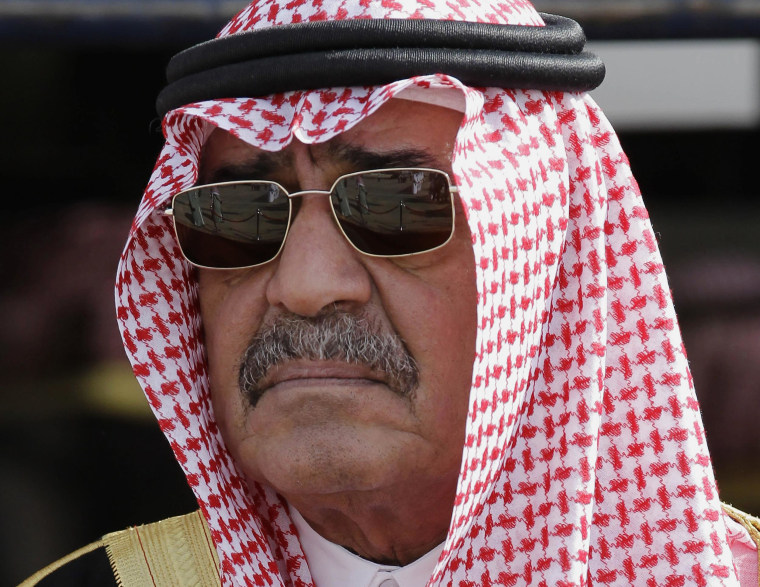 Prince Muqrin directed the country's aggressive response by training and deploying anti-terror units, identifying and capturing militant suspects, destroying their camps, raiding hideouts and ultimately rounding up or killing militants.
He launched a national campaign decrying terrorism and asking citizens to inform authorities of suspicious activity. Muqrin also implemented draconian Internet restrictions on militant websites and instituted what critics called an intrusive surveillance program.
Under him, Saudi intelligence services helped stem the stream of Saudi youth traveling to Iraq and Yemen to wage jihad, and cracked down on militant preachers encouraging young people to take up arms against the state in the name of Islam.
And it isn't just King Salman and Crown Prince Muqrin. Mohammed bin Nayef, Saudi Arabia's interior minister, who was named the second-in-line-to-the-throne on Friday, has been described as the "scourge of Islamist militants."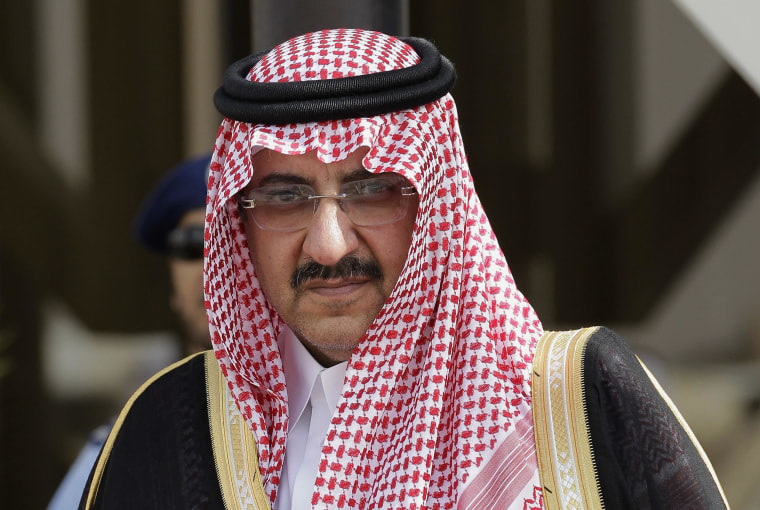 At 55, Prince Mohammed is younger than many of his cousins, but nevertheless commands a great amount of respect based on his counter-terrorism successes.
The steadfast friend of the United States has survived at numerous al Qaeda assassination bids, including one attempt to blow up the interior ministry when he was deputy interior minister. He has continued this fight against ISIS.
By sending an assassin to try to kill Prince Mohammed in 2009, al Qaeda paid him the twisted compliment of treating him as one of its most dangerous enemies by targeting him with an explosive built by its most renowned bomb-maker.
The nephew of the new king narrowly survived that attack, in which a militant approached him claiming he wanted to defect from al Qaeda before detonating a bomb concealed under his clothes. He was named Interior Minister in November 2012.
Reuters contributed to this report.