"Charles in Charge" actress Nicole Eggert, who has accused her former co-star Scott Baio of sexually abusing her as a minor, said she hid the alleged abuse for years to protect the legacy of the show.
In an exclusive interview on "Megyn Kelly Today," Eggert said she became "really good" at covering up the alleged incidents because she was ashamed.
"My truth is is that I wasn't ready to tell my story. And for me it was always protecting the show and protecting the legacy that nothing happened there," Eggert said.
"That was my delusion, and that was my cover up always. And that's not the first time I covered it up. I did it my whole life."
Eggert has accused Baio of molesting her and engaging in sex with her when she was a minor while the two were working on the 1980s sitcom.
Baio has staunchly denied the claims that he inappropriately touched Eggert when she was a minor.
In a statement to NBC News, a representative for Baio said, "These false claims are part of a regular pattern of making outrageous and untrue statements. Nicole Eggert, on national television today, acknowledged that she had no answer to the fact that her core claim of having underage sex was proven to be untrue in a 2013 radio interview, not just in her own words, but actually in her own voice."
In a Facebook live posted over the weekend, Baio said Eggert first made claims against him in 2012 and 2013 when she was promoting three reality shows, adding he opted not to respond at the time.
"I kept my mouth shut because usually when false claims in the past have been made against me they just go away. But for some reason she will not let this one go away," Baio said.
Eggert said Tuesday that the first incident took place when she was 14.
"We were at his house, in his car, in his garage and he reached over and penetrated me with his finger, and that's when sexual touching and abuse started after that," she said.
Related: Casey Affleck to skip Oscars, won't present best actress award
She said that her sexual encounters with Baio were her first and that he warned her the interaction was illegal.
"He also was telling me, 'You can't tell anybody. This is illegal. I'll go to jail. The show will be over. Everybody will be sued,' you know. 'You'll be out of a job. You'll ruin everyone's life.' And it's scary," Eggert said.
Baio has acknowledged he and Eggert engaged in a one-time consensual sexual encounter when Eggert was 18.
Eggert maintains that she was 17; a year younger than the age of consent in the state of California. Eggert said she was manipulated into having sex, but Baio has said she initiated it.
Eggert's made claims of inappropriate touching on Twitter while responding to another user on Saturday.
Related: Amid #MeToo, Las Vegas housekeepers ask hotels for panic buttons
"Ask @scottbaio what happened in his garage at his house when I was a minor. Creep," Eggert wrote.
Eggert has since deleted replies to other Twitter users claiming the alleged molestation took place from the time she was 14 years old until she was 17.
Eggert and Baio both starred in "Charles in Charge," which ran from 1984 to 1990. Baio played Charles, a college student who became a caretaker after moving into an off-campus house, and Eggert played Jamie, one of the children Charles looked after.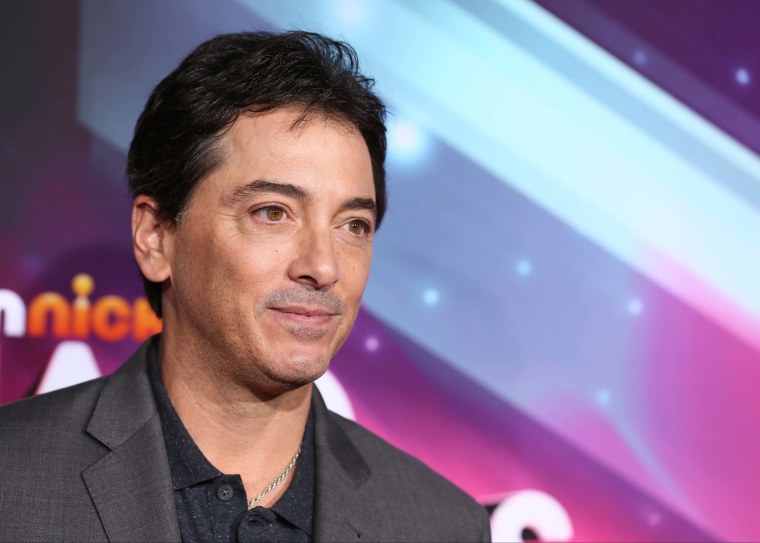 Just hours after Eggert's accusations, Baio responded in a 16-minute video posted to Facebook.
Baio also showed two letters sent to Eggert and former "Charles in Charge" castmate Alexander Polinsky, in which Baio's legal team said on his behalf if the pair had legitimate claims that they should go to the police.
"We told them to go to the police. They chose to go to social media with these claims. If you have a real claim, you go to the real people, not social media, where people like me get beat up," Baio said.
He also played a clip of a 2013 interview Eggert did with Nik Richie of TheDirty.com, in which she said she had sex with Baio as a 17-year-old after "Charles in Charge" had ended.
In the clip Eggert says she willingly had sex with him because she was dating someone else and was "embarrassed that [she] was a virgin."
Baio then held up a print out of Eggert's IMDB page, which showed Eggert's birthday as January 13, 1972. Then, to prove Eggert was over 18 at the time of their encounter, showed a "Charles in Charge" script dated May 18, 1990.
In a statement to Megyn Kelly, Richie, who shares a manager with Eggert, said that after the 2013 interview was recorded, Eggert broke down.
"I remember the day Nicole Eggert did the radio interview with me about Scott Baio. Nicole was distraught after the interview and off air she was an emotional wreck. She told me it was much worse than she described on air," Richie said.
Baio also cited a planned segment of the show "Dr. Oz," in which Eggert was going to bring forward accusations against him.
Baio's attorney's issued a letter to the show's producers, which read, in part: "To be clear, these accusations by Ms. Eggert are totally and completely false: no sexual contact of any kind ever occurred between Ms. Eggert and Mr. Baio other than on one occasion, which was planned and initiated by Ms. Eggert, when Ms. Eggert was well over the age of 18."
The show never aired.
"I don't know what else to put out there. She's my best friend in the world, then all of a sudden I'm the boogey man," Baio said. "The problem with almost all he said/she said cases is they're he said/she said."
Related: Harvey Weinstein's assistant files lawsuit, alleges 'sexually hostile' environment
Responding to Baio's request that Eggert go to the police, the actress said that Baio "might just get what he wishes for," but added she has not made up her mind.
Additionally, Baio posted a written response to his Facebook page, in which he accused Eggert of lying.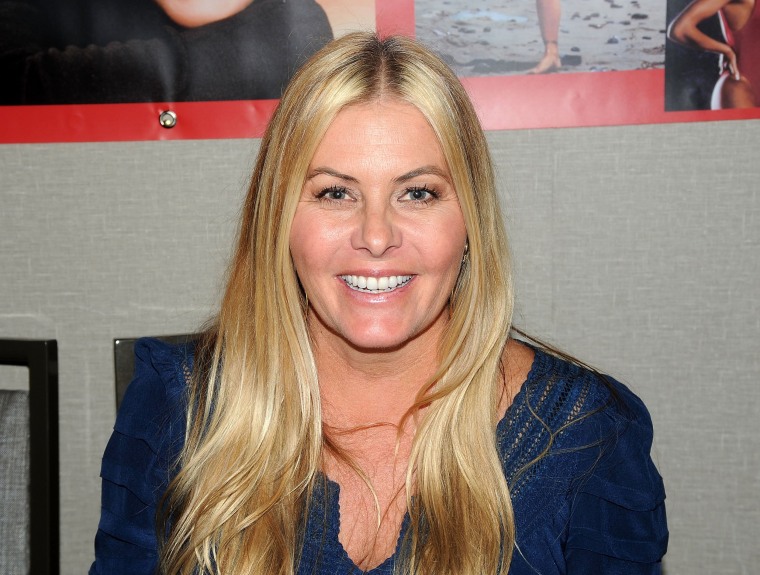 "Nicole Eggert has been claiming I had sex with her before she was 18 at least since 2013. She is provably wrong, and because we have been telling her that since last year without results, our only conclusion is that she is deliberately lying," Baio wrote.
Baio and Eggert dated briefly, according to the Hollywood Reporter.
In a 2012 interview with Yahoo News, Eggert said she would "love to work" with Baio, adding that they "became really good friends and everything is way more innocent than it was made out to be."
Baio gained attention in recent years for speaking at the Republican National Convention in 2016 and his support of President Donald Trump.