WASHINGTON — The Justice Department is readying its response to a May Inspector General report that found "potential systemic" issues in the way the agency deals with sexual harassment complaints, including 19 "substantiated" allegations made between fiscal years 2012 and 2016, a spokesman told NBC News on Wednesday.
The department's response follows a Washington Post report that highlighted the Inspector General's findings and highlighted several additional examples of misconduct that came to light after a Freedom of Information Act (FOIA) request, including a finding that a chief deputy in the U.S. Marshals Service had sex with nine women in his office.
Justice Department spokesman Ian Prior said Deputy Attorney General Rod Rosenstein convened a working group to look at the issues outlined in the report and the group would soon be issuing "recommendations for action."
Prior pointed out that the examples highlighted by the Inspector General occurred during the Obama administration, and not under current Attorney General Jeff Sessions' leadership.
"The Department was very disappointed with the issues that occurred in the Obama administration and strives for a workplace free of harassment and other misconduct for all of its 115,000 employees," Prior said.
The report covers the fiscal years 2012 through 2016.
The majority of Justice Department employees are non-political and remain in place even as administrations change. The report detailed abuse by attorneys in the Civil Division, and employees in the offices of U.S. Attorneys, the Federal Bureau of Investigation, the U.S. Marshals Service and the Bureau of Alcohol, Tobacco, Firearms and Explosives.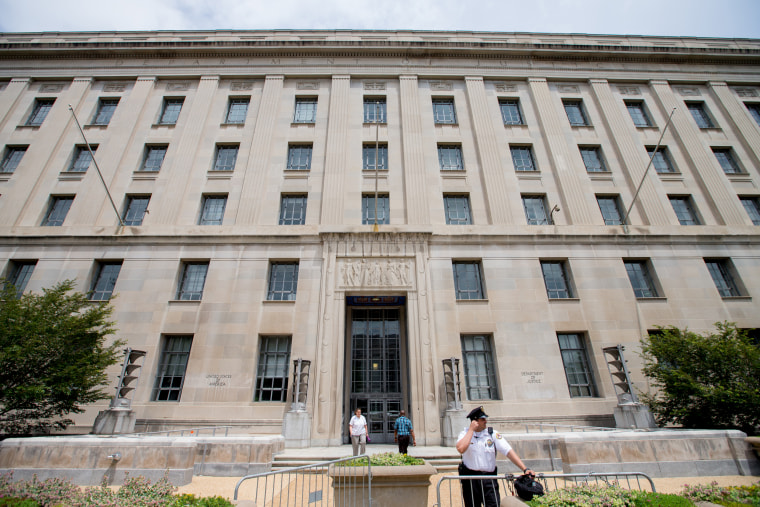 Inspector General Michael Horowitz wrote in a June 1 memorandum to Rosenstein that an FBI supervisory management and program analyst subjected subordinates to approximately three years of sexual harassment, despite the analyst undergoing four counselling sessions and signing a pledge to refrain from such conduct.
According to the full Inspector General report, an employee of the Civil Division was accused of inappropriate comments and touching. The allegations were substantiated and the employee was reprimanded, but only transferred within the Civil Division.
Horowitz notes that Civil Division employees said it was difficult to remove an employee, even after cases of serious sexual harassment.
Transfers can be used to "avoid imposing a more severe disciplinary action and may create a risk that the same type of misconduct will occur in the new environment, placing other Department employees at risk unnecessarily," the memorandum from Horowitz said.
In some cases, employees with pending investigations into alleged sexual harassment were given performance bonuses, according to the memorandum.