Hard to believe, but the Sochi Olympics are halfway over. Dozens of medals have been handed out, and the games have already delivered one unforgettable moment after another.
Here's a quick look at the best, the worst and the most bizarre from the Black Sea.
Top 3 Highs
— Oshie in Sochi. Thirty-four years after the United States beat the Soviet Union in the Miracle on Ice, T.J. Oshie almost singlehandedly beat Russia — with President Vladimir Putin watching from the stands at the Bolshoy Ice Dome.
Oshie took six of the eight U.S. shots in a shootout, hit four of them and became America's newest superstar. "It was a great game, but I am relieved it's over," he said after the game. Well, over for now. The U.S. and Russia could meet again for the gold.
— Gold, silver and bronze for the red, white and blue. The first-ever Olympic men's slopestyle ski competition was swept by Americans. Joss Christensen, after spinning 1260 degrees in the air, won gold, his pal Gus Kenworthy silver and Nick Goepper bronze. Plus cereal-box fame for all three: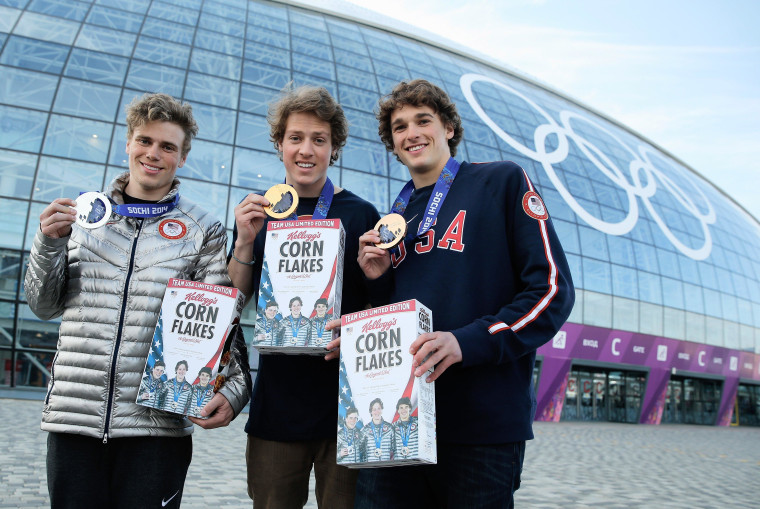 It was enough to vault the United States close to the top of the medal count, not to mention save face for the men of the American Olympic team. Women had captured seven of the first eight individual medals for Team USA. Kenworthy, meanwhile, decided to take more than a silver home from Sochi.
— Yulia owns the rink. All of 15, Yulia Lipnitskaya positively mesmerized the home crowd at the Iceberg Skating Palace, turning in two dazzling performances that helped Russia take the gold in the new event of team figure skating.
Crowds broke out into chants of "Ross-i-ya! Ross-i-ya!" and showered the rink with bouquets and teddy bears after she skated. Yulia donned a Team Russia baseball cap and got a pat on the head from President Vladimir Putin.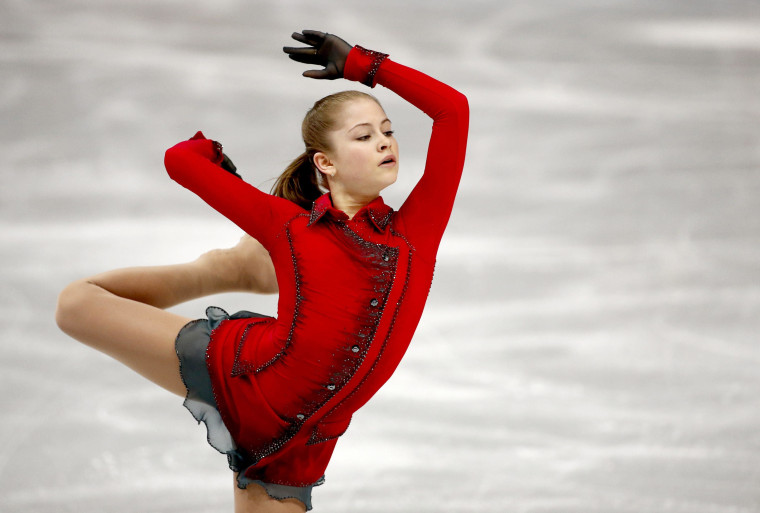 Top 3 Lows
— Team USA's biggest names miss the podium. Speedskater Shani Davis and gravity-defying snowboarder Shaun White each failed in his bid to become the first U.S. Winter Olympian to win an event three times in a row. Even a wardrobe change wasn't enough to help Davis and the men of the oval.
Bode Miller, five-time Olympian, fell far short in the downhill, though he did tie for bronze in super-G. Miller and Ted Ligety both missed medals in the super-combined. And Julia Mancuso won bronze in the super-combined but didn't medal in her best event, the downhill.
But new stars emerged for Team USA -- including snowboard gold medalists Sage Kotsenburg and Jamie Anderson.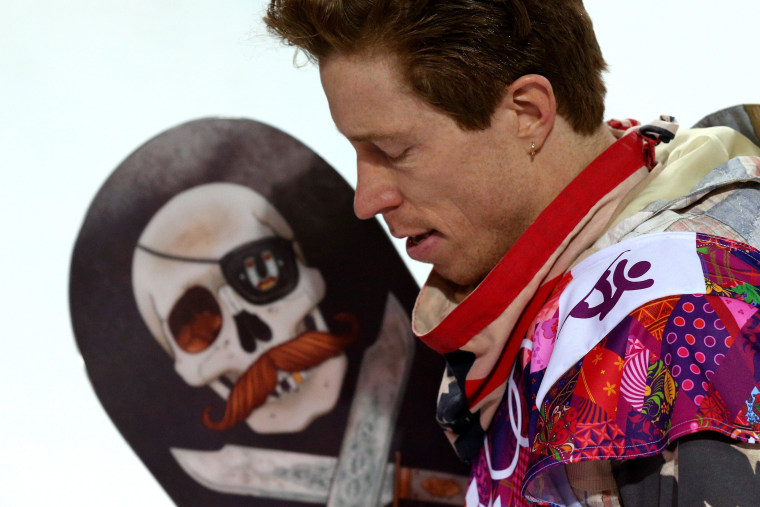 — #SochiProblems. They were infamous: Some hotel rooms weren't finished in time for the games, and some rooms that were finished had brown water coming out of the tap. Not to mention bobsledder-imprisoning doors and exposed elevator shafts. And one mascot with a hilarious transportation issue.
That wasn't all: Stray dogs disappeared from the streets, the Kenworthy's efforts notwithstanding. And Russians waited in long lines to register for "fan passports" — leaving a bunch of empty seats and embarrassing Olympic organizers.
— Injuries. In Sochi, we've been reminded over and over that Olympic-caliber competition is dangerous business. Maria Komissaraova, a Russian ski cross racer, broke her back on a training run and had more than six hours of surgery. Jacqueline Hernandez, an American, knocked herself out in a tumble at snowboard cross. Yuri Tsubota, a Canadian slopestyle skier, was taken off the course after a crash so violent that she lost her skis. And Maggie Voisin, a 15-year-old U.S. freestyle skier, busted an ankle and withdrew.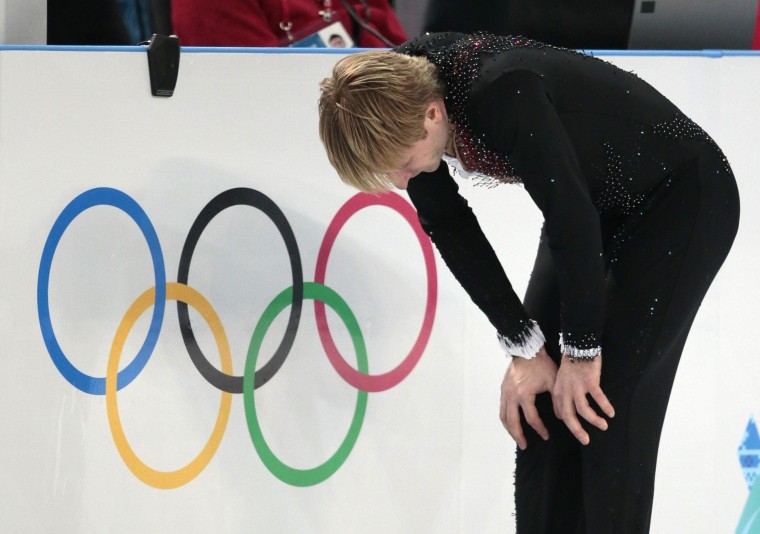 And in a shocker, Yevgeny Plushenko, the beloved Russian figure skater, retired rather than compete for gold. He hurt his back in training and tried to tough it out, but fell in warmups before his short program. He said simply: "I'm not able to skate."
Top 3 Weirdest Things
— It's warm. Weirdly warm. Cross-country skiers and slopestylers shed their sleeves, people strolled through the Olympic Park in shorts, and the beaches of the Black Sea suddenly seemed like the place to be.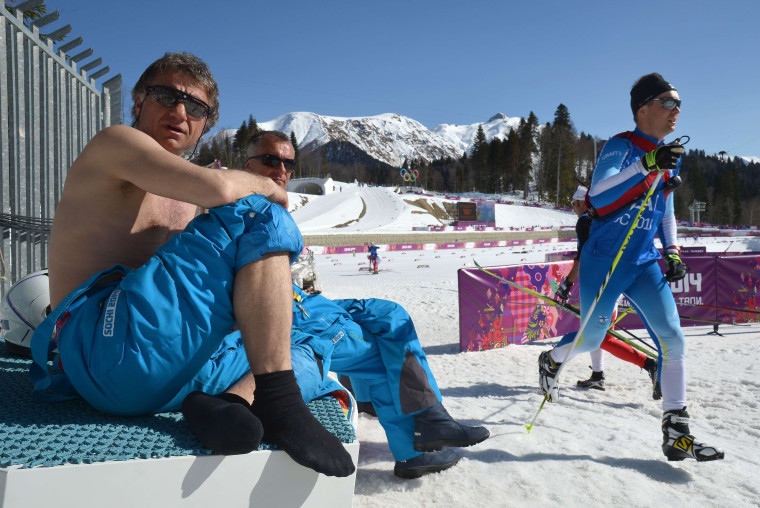 As temperatures soared into the 60s at the first subtropical Winter Olympics, organizers had to cancel practices and reschedule competitions. It was enough to keep Sochi's "snow whisperer" busy.
— Putin drops the Marlboro Man act. What tough guy? Meet the kinder, gentler Russian president. Putin got friendly with figure skaters, went out drinking and cuddled a Dutch speedskater. He even paid a visit to Team USA.
Quite the departure from his usual behavior — and no accident, say Russia experts and foreign policy analysts. Putin knows the eyes of the world are on him, and wants to seize Sochi's moment to elevate Russia on the world stage.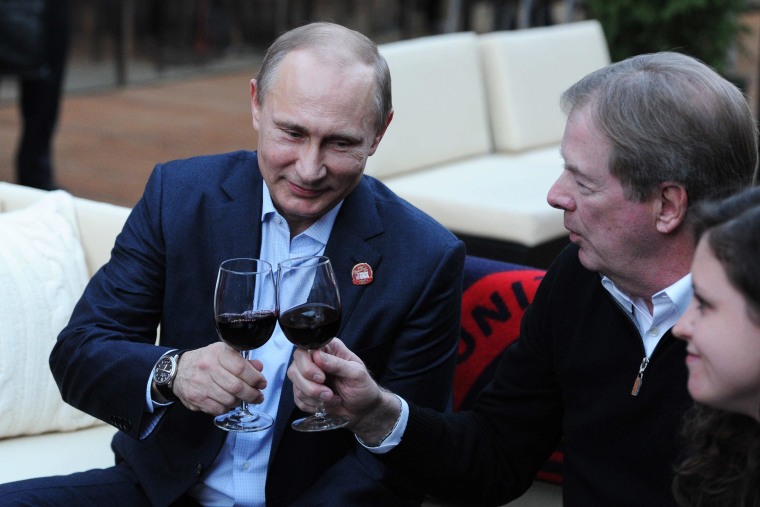 — Dry country by the Black Sea. Some fans hoping to enjoy a brew with their figure skating or curling headed for the "Beer" sign inside Olympic venues. Surprise! It was nonalcoholic, the result of a Russian ban on alcohol in stadiums.
Good news: The beer fridge at Canada House is stocked. But only if you have a Canadian passport.
Top 3 Athlete Tweets
— Joss Christensen's father died last August, while Christensen was in New Zealand training with the American team. When he won gold in slopestyle skiing, Christensen made a special dedication:
— Sage Kotsenburg with a memorable selfie, just before he tried to become the first gold medalist in the history of snowboard slopestyle. Guess the good lick worked.
— And, of course, U.S. bobsledder Johnny Quinn's turn as the Man of Steel. He was taking a shower, the door jammed, and …
Top 3 Things to Look Forward To
— Yuna Kim. Will the figure skater known as the Queen be crowned again? The South Korean tries to become the first woman since 1988 to win a back-to-back Olympic title. We'll find out Wednesday and Thursday whether she can do it.
— Hockey. Lots more hockey. Sidney Crosby tries to lead Canada to the first back-to-back men's Olympic hockey gold since the end of the Cold War. The United States and Russia, led by NHL star Alex Ovechkin, will try to stop them. The gold medal final is Feb. 23.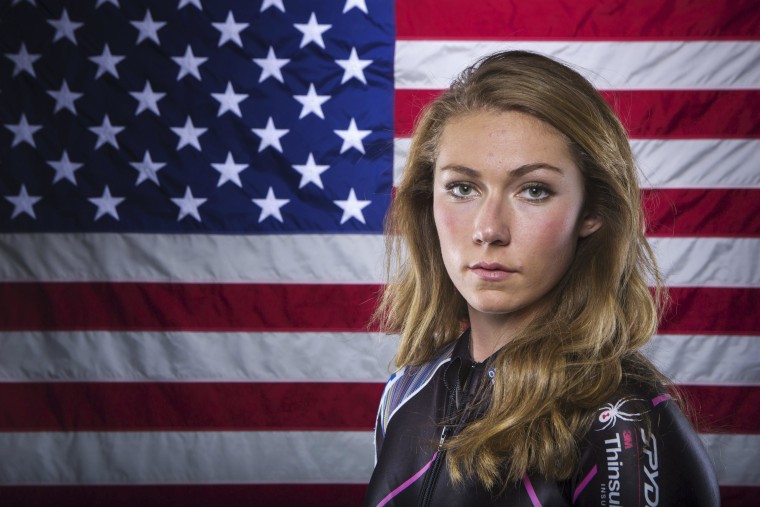 — Is Mikaela Shiffrin the new Lindsey Vonn? She's a technical prodigy and, at 18, could be the breakout star of the Sochi Games. She's a threat to medal in the giant slalom on Tuesday and could take gold in the slalom three days later.