Russia, with its fierce winters, vast landscapes and complicated history, still seems like an enigmatic destination nearly 25 years after the fall of Communism.
So visitors descending on the country for the Winter Olympic Games may be eager to venture beyond Sochi in search of the Russia they've read about in books or seen in movies.
Many may add a stop in Moscow or St. Petersburg on their way home from the Games — both fascinating cities on their own, but also gateways to other classic Russian experiences.
This is your chance to board the Trans-Siberian Railway, visit the "Venice of the North," skate on the deepest lake in the world, be dazzled by the Bolshoi Ballet or experience Russia's "Wild East."
Despite a U.S. State Department travel alert urging Americans who are attending the Olympics to stay vigilant, the Games are boosting tourism in the region, said Yuliya Feklova, manager of the Russian National Group, a travel agency in New York.
"Definitely, yes," Feklova said. "The interest in general is bigger and better because of the Olympic Games right now."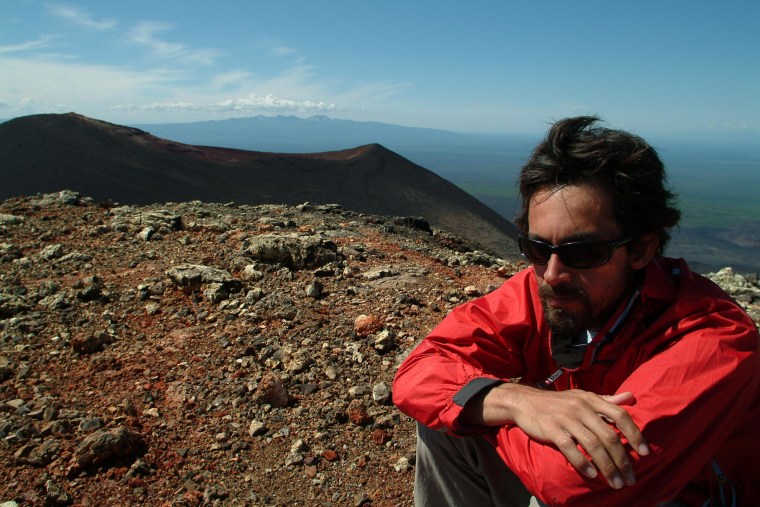 Visitors should know that much of the country has not changed, which can be fascinating for the right traveler, said Robert Reid, a guidebook author who has lived in Russia. But he cautioned tourists to be prepared for a complex experience that may not always be smooth.
"It's a difficult place," Reid said. "The rewards do come for the patient. When you find the warmth of the Russian people, it really offers a powerful experience in a way that's very unique and very worthwhile."
Here are Russian adventures to remember:
Trans-Siberian Railway
Mountains, forests and time zones zip by on this epic train journey that begins in Europe and ends in Asia. Travelers board in Moscow and ride 5,700 miles to Vladivostok, a city not far from North Korea and located in a region some have called Russia's "Wild East." Many travelers also go through Mongolia to Beijing.
"It's kind of like (visiting) the Taj Mahal of sorts — it's something people want to do once in their lifetime," said Reid, who has completed the journey and noted the worst mistake people make is to just look out the window.
"The real true significance of it is the Russians that you'll meet in the dining car, and in your compartment and hanging out at the samovar. That's a great opportunity."
Compartments usually have four beds, but the bigger your budget, the more privacy you'll get. It takes about a week to complete the journey if you go nonstop, but Feklova said most people choose a more relaxing 18-day itinerary, with stops in cities along the way.
If you don't have that kind of time, any train journey in Russia will be memorable, Reid said.
"Trains are really the best way to meet Russians," Reid said. "People get out of heavy clothes… and they pull out vegetables from their dacha and frosted bottles of vodka and if you are going, you'll be part of the family."
Lake Baikal
Get off the Trans-Siberian Railway in Irkutsk and you're close to the oldest and deepest lake in the world. Formed 25 million years ago and surrounded by scenic mountains and forests, Lake Baikal is a frosty wonderland in the winter, attracting visitors who skate, ice fish, dog sled and dive under its icy surface.
"In some ways, it's like a Great Lake but it's got much more fascinating aspects about it, with all kinds of weird animals that don't exist anywhere else," Reid said.
Tamara Smith, an American who has lived in Russia for almost a decade, once ran a half marathon across the frozen lake and was awed by its vastness.
"I will never forget the shocking beauty of ice — especially when it blends into the sky, as far as you can see in any direction," Smith noted.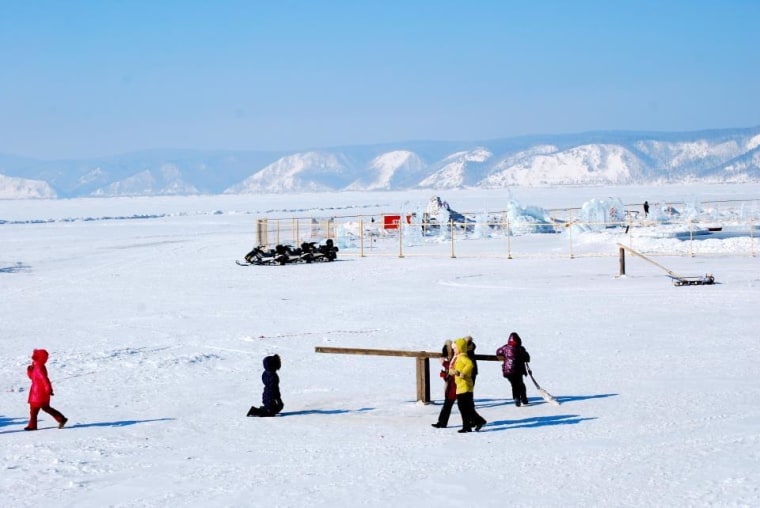 Moscow
Whether you first read about Moscow in Leo Tolstoy's "Anna Karenina," or glimpsed it in Cold War-era news footage, Russia's capital city offers plenty of iconic sights.
Most visitors' must-see list includes Red Square, the Kremlin, the famed Bolshoi Theatre and colorful St. Basil's Cathedral, with its onion-shaped domes. You'll find a bustling metropolis with a thriving nightlife, but be prepared to open your wallet wide.
"Moscow is so expensive it's ridiculous," Reid said. Feklova simply advised visitors to expect New York-style prices.
A budget-friendly way to sight-see is to take the metro and explore the city's ornate subway stations, said Reid, who likened them to museums. Some are decorated with chandeliers and marble mosaics.
Gorky Park, a former amusement park on the bank of the Moscow River, is also a popular gathering spot. For a panoramic view of the city, head to Sparrow Hills.
Need a bit of romance? The Bridge of Kisses is where newlyweds come to smooch on their wedding day.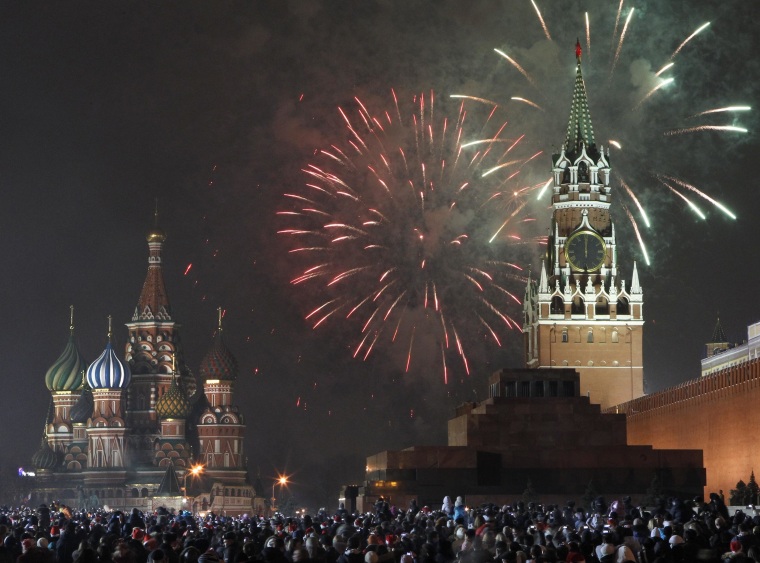 St. Petersburg
Sometimes called the "Venice of the North" because of its many canals and bridges, the city lures art and architecture lovers. The State Hermitage Museum, founded by Catherine the Great, is a must-see, as is the magnificent Catherine Palace just outside St. Petersburg.
"In comparison with Moscow, it is more of a historical city," Feklova said. "St. Petersburg is more like a cultural center of Russia."
Most visitors are eager to explore the mansions that were once the playgrounds of Russia's tsars, Feklova said. Peterhof Palace was planned by Peter the Great to rival Versailles.
Fans of the great Russian writer Fyodor Dostoyevsky can take a tour of the neighborhoods that inspired him and visit the apartment where he lived.
Wherever you go, the hidden reward of Russia is being invited to someone's home and getting to know them in private, Reid said.
"They will shame you with their warmth, they'll treat you like family."