Soviet chess legend-turned-political activist Garry Kasparov warned Western leaders Friday that "there is no dealing with" Vladimir Putin and that only a show of strength could stop the Russian leader.
In an op-ed piece for the Washington Post entitled "It's Time to Stop Putin," Garry Kasparov said the United States and Europe had been weak in response to Moscow's actions in Crimea.
"Obama and Europe's leaders keep trying to play by the rules even though Putin has ripped up the rule book and thrown the shreds in their faces," said Kasparov, a grandmaster regarded by many as the best chess player of all time.
"Kremlin elites were right to laugh at Western sanctions Monday on a few of Putin's political hacks — the step was a joke."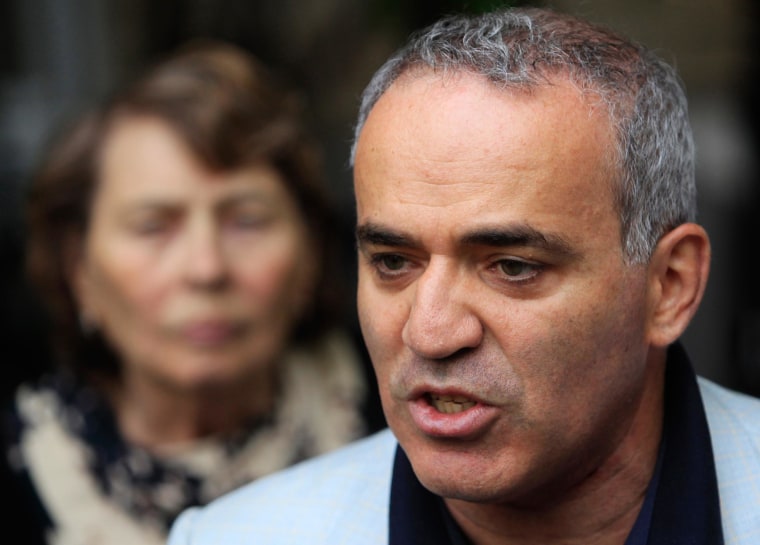 Russia finalized the annexation of Crimea on Friday by ratifying the move in its upper house of parliament.
A long-time critic of Putin, Kasparov is on the board of directors of the New York-based Human Rights Foundation.
Kasparov urged the Obama to continue with the path he outlined Thursday, when he imposed sanctions on people closer to Putin and threatened even tougher measures.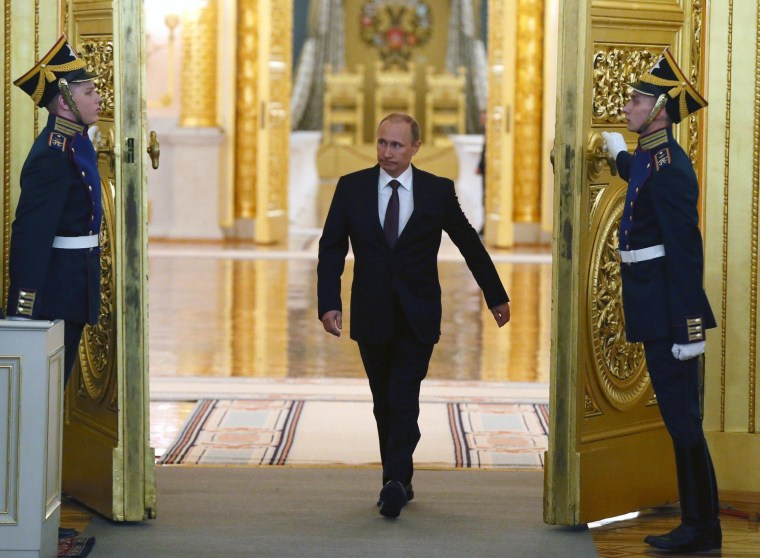 Kasparov said the West needed to understand "there is no dealing with Putin." He claimed Putin and his allies only cared about Russian interests when they "overlap with their goal of looting as much treasure as possible."
He also criticized Obama for taking the threat of troops off the table: "Nobody was asking for troops...but where Obama sees a gesture of peaceful intent, Putin sees more weakness."