It may not get the attention of Syria, Iraq or Afghanistan, but there is a war grinding away in Ukraine which pits the United States and Russia on opposite sides.
Since 2014, Washington has supported the Western-leaning Ukrainian government, which is locked in conflict with pro-Russia separatists backed by Moscow.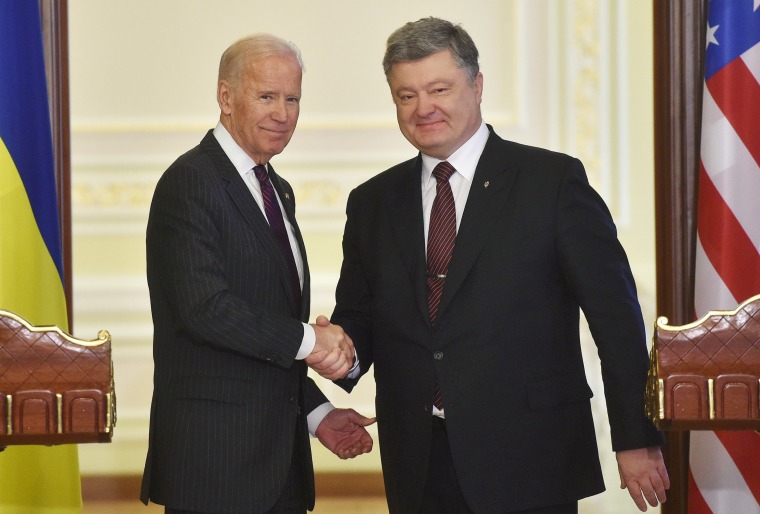 President-elect Donald Trump has signaled that he may withdraw America's support, perhaps as part of a deal with Russian President Vladimir Putin.
During the White House campaign, Trump said that he would look into recognizing Russia's annexation of Crimea, and in July told ABC's "This Week" that "the people of Crimea, from what I've heard, would rather be with Russia than where they were."
According to analysts and Putin's opponents, such an approach by the Trump administration would allow the Russian leader to interfere in internal politics and potentially gain de facto control over Ukraine, something that could have severe consequences for security in Europe and beyond.
"It's absolutely possible that the Kremlin will try to influence Ukraine more if the U.S. distances itself from the country," said Igor Sutyagin, a research fellow at the Royal United Services Institute (RUSI), a London-based think tank. "If Trump steps back then that will be an invitation for Putin to step forward."
The consequences of Ukraine falling back into Putin's hands could be dire, according to Jonathan Eyal, director of international security studies at RUSI.
"I'm not a great believer in predicting the domino effect because it almost always turns out differently than you anticipated, but there's no question that the effect on European security as a whole would be catastrophic," he said.
If he gained control of Ukraine by helping to get a puppet leader elected, Putin would be seen as having "gambled and won," Eyal added. "He would have also shattered the idea that the Europeans are capable of standing in his way and would open up a gap between Europe and the U.S."
Perhaps more symbolic would be the creation of a definite divide between two spheres of influence in Europe when "we spent all the decades since the end of the Cold War denying that one existed," Eyal said.
Ukraine's current stresses can be traced back to 2014.
Protests and violent clashes broke out in the capital, Kiev, with security forces killing dozens of people in the streets. The demonstrators were angry at their Moscow-backed president, Viktor Yanukovych, ditching stronger integration with the European Union in favor of closer ties with Russia.
Yanukovych was ousted and fled to Russia, eventually being replaced by the current president, Petro Poroshenko, and his Western-backed government.
The Kremlin refused to recognize this new administration, however, and its forces seized and then annexed Ukraine's southern peninsula of Crimea. Separatist rebels allegedly backed by Moscow also seized parts of eastern Ukraine, where much of the population traditionally identifies as ethnic Russia.
Despite two internationally-brokered ceasefire agreements, the fighting continues
The ensuing conflict has since seen some 10,000 people killed and 3.8 million in need of humanitarian aid.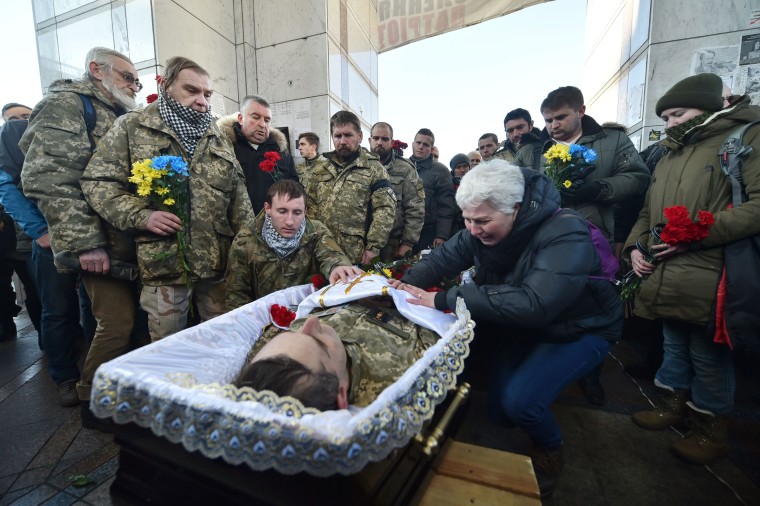 The U.S. has provided the Ukrainian government with some $3 billion in assistance. But this being continued under Trump looks shaky at best.
The president-elect and Putin have signaled they may be heading toward a rapprochement, an about-turn from the frosty relations with Moscow that characterized President Barack Obama's second term.
Furthermore, some foreign policy experts have suggested that Trump could sacrifice America's influence in Ukraine as part of a "grand bargain" with Putin that involves a settlement of the Syria conflict.
There are other links. Trump's former campaign manager, Paul Manafort, ran the 2010 campaign of Yanukovich, Ukraine's ousted leader, and was plagued by questions regarding his involvement with the Moscow-backed regime.
Trump's pick for secretary of state, Rex Tillerson, said during a confirmation hearing that Russia's annexation of Crimea was "illegal." But Trump told The Times (of London) on Monday that he may drop the very sanctions that Obama slapped on Russia over Crimea in exchange for Moscow reducing its arsenal of nuclear weapons.
After Trump's election, Michael McFaul, former U.S. ambassador to Russia, called Ukraine the "biggest loser in the world tonight."
Vice President Joe Biden also referenced Trump's likely withdrawal from Ukraine during his swansong visit to the country on Monday.
Asked if the president-elect would give the same backing as the Obama administration had, Biden gave a tellingly vague answer, according to Reuters, telling reporters: "Hope springs eternal."
Putin's opponents in Russia are similarly concerned.
"It looks like difficult times are coming to Ukraine," opposition activist and politician Ilia Yashin told BBC radio on Monday. "It looks like, for Putin, it's a good time to get back control of Ukraine and I believe that he will work so hard on this."
In a December report titled: "The Kremlin's Hybrid Aggression," Yashin said that Putin wants control over Ukraine for three reasons: To boost his own popularity at home, to control its industrial assets, and to "put a question mark over the Cold War outcomes," a territorial loss many Russians are unhappy about.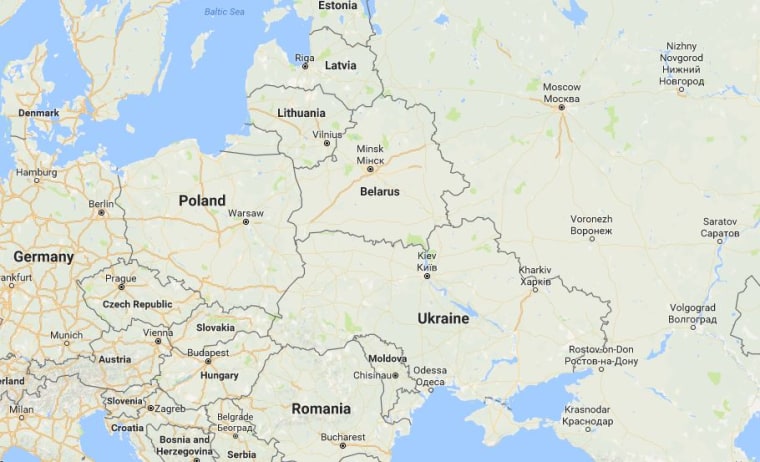 "If Putin's unrelenting pressure proves fruitful, and Kiev returns into the domain of the Kremlin influence, then there is no doubt that the Russian president will attempt applying the same methods towards other countries of the former USSR," the report said.
Russia's attempt to regain control of Ukraine would likely be more subtle than a full-blown invasion, according to analysts. Rather, it would likely attempt to install a leader who was at least sympathetic to Moscow's aims, perhaps using the same tactics it allegedly employed in the U.S. election.
Last month, Obama expelled 35 Russian diplomats as punishment for Russia's alleged cyberattacks in the run-up to the November 8 election. The CIA has concluded that the interference was intended to help Trump win, and intelligence officials told NBC News that they believe "with a high level of confidence" that Putin was personally involved in the covert campaign.
Ukraine's elections are not until 2019, but RUSI's Eyal said that Ukraine's weak economy and ongoing military conflict meant that he doubts "we will get there without any surprises."
Some experts believe Putin may choose to bide his time.
"There's a feeling in Moscow that time is working in their interests; the longer that the war continues the more they are likely to win," Eyal added. "The reading in Moscow is that they have much more room for maneuver in Ukraine than ever before and they have more of a chance of sanctions collapsing than ever before."