Venezuela has stripped a leading opposition politician of her mandate and is no longer immune from possible prosecution for "inciting violence."
Maria Corina Machado lost her seat in the country's National Assembly, according to National Assembly Speaker Diosdado Cabello, because she spoke at the Organization of American States (OAS) in Lima, Peru last week.
According to officials, the opposition lawmaker violated the constitution by addressing the OAS. Panama ceded its seat at the gathering so Machado could provide other diplomats in the region with a firsthand account of the unrest in Venezuela.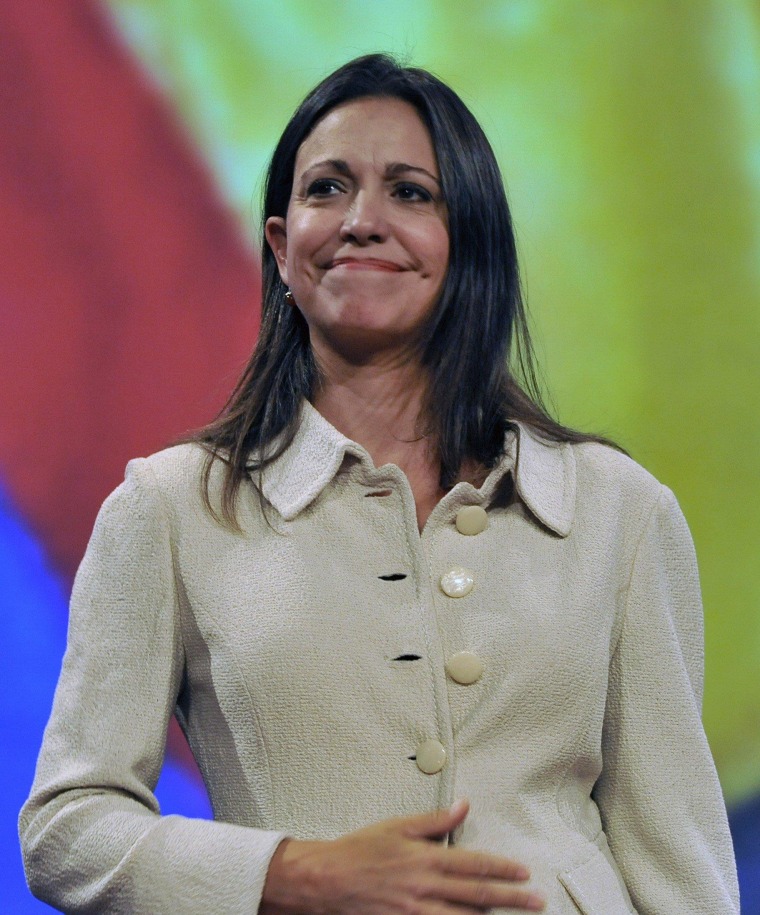 On Monday Machado took to Twitter, saying in Spanish she was a legislator for all Venezuelans because it was the people who put her there.
"Mr. Cabello, I will remain a deputy in the National Assembly for as long as the people of Venezuela want me to," Machado said on Twitter.
Venezuela's President Nicolas Maduro had already referred to Machado as an ''ex-congresswoman'' on Saturday, a few days after arresting two opposition mayors for allegedly conspiring with the U.S. to topple his 11-month old administration.
The Mayor of San Diego, Enzo Scarano, was arrested and sentenced to over 10 months in prison for failing a court order to remove barricades erected by the opposition. And the Mayor of San Cristobal, Daniel Ceballos, was arrested on charges of rebellion and conspiracy.
The protests and clashes in Venezuela which started five weeks ago have left at least 32 people dead and scores injured.
--The Associated Press and Reuters contributed to this story.