SpaceShipTwo's unique tail section, which can "feather" at an angle to help the Virgin Galactic spacecraft make a safe descent, unfurled as it was ascending during the flight that ended in a fatal breakup Friday and without being ordered to do so, federal investigators said Sunday night.
The "feathering" mechanism isn't supposed to be unlocked until the spacecraft reaches 1.4 times the speed of sound, Christopher Hart, the NTSB's acting chairman, said at a news conference. But on the flight that crashed Friday, one of the pilots moved the mechanism's lock-unlock lever into the unlocked position earlier, at just slightly above Mach 1, Hart said.
The feathering procedure is supposed to require two separate steps to engage: First, the pilots must unlock the feather mechanism; then they must move a separate feather handle into position. SpaceShipTwo's feather mechanism began moving almost immediately — even though neither pilot took that second step, Hart said. That would have increased the plane's atmospheric drag at just the wrong moment.
"Two seconds later, we saw disintegration," Hart said. Almost immediately, telemetry and video data "terminated," he said.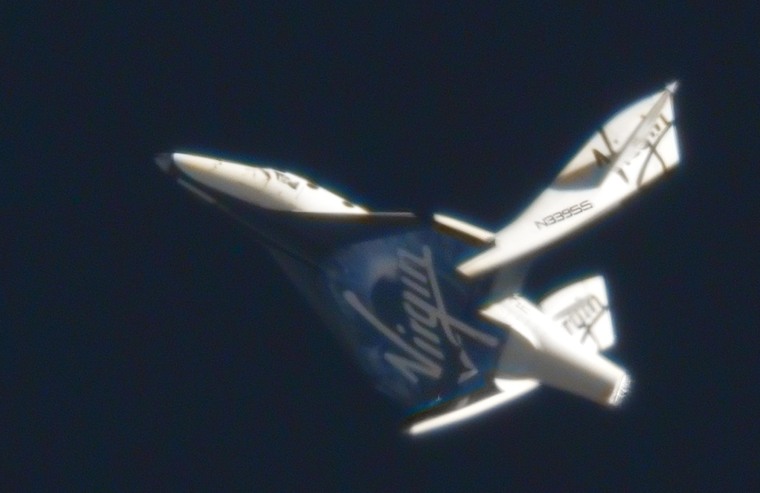 Co-pilot Michael Alsbury was killed as a result of the in-flight breakup. The rocket plane's pilot, Pete Siebold, parachuted to the ground, suffered injuries and is now hospitalized. Friends of Alsbury have established a memorial fund.
Hart offered no explanations for why the tail mechanism moved prematurely, but the information disclosed Sunday is likely to shift the focus of the investigation from the plane's hybrid rocket motor to its feathering mechanism.
Hart said the motor and the fuel tanks survived intact, which will help the investigation significantly. Still, Hart said that "there's much more that we don't know" and that "we are a long way from finding the cause." He emphasized that he was only reporting facts that had been gathered to date and not any conclusions as to the accident's cause.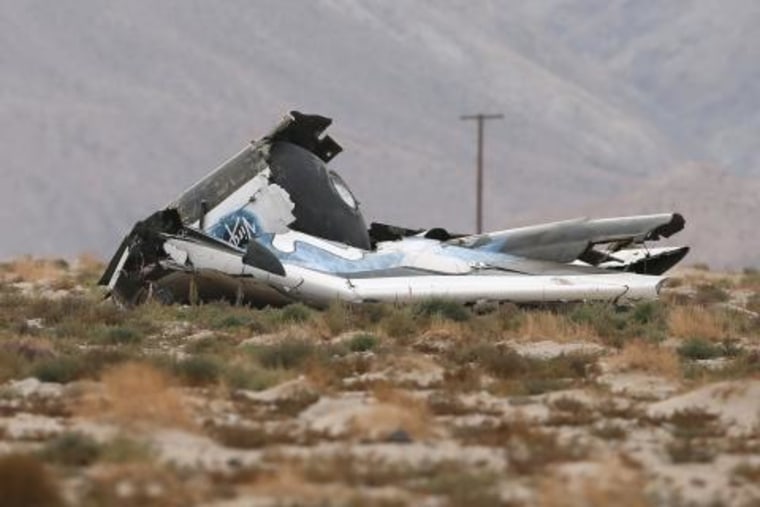 IN-DEPTH
SOCIAL
Alan Boyle of NBC News contributed to this report.