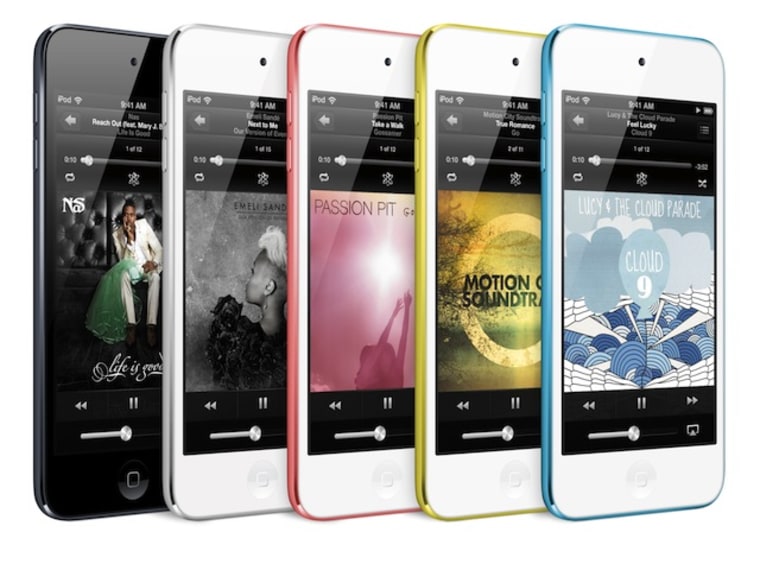 Apple announced a pair of new iPods at its event on Wednesday: an iPod touch that takes design cues from the new iPhone 5, and a totally redesigned iPod nano.
The new iPod touch inherits the same exact screen of the iPhone 5 as well as its extremely thin profile (6.1mm), but has a softer, rounder back. It runs iOS 6, meaning it has access to such useful features as Passbook, Facebook sharing, and Apple's new Maps app. It also received the A5 processor, which was used in the iPhone 4S, so it should be able to play 3D games and the like smoothly and load apps quickly.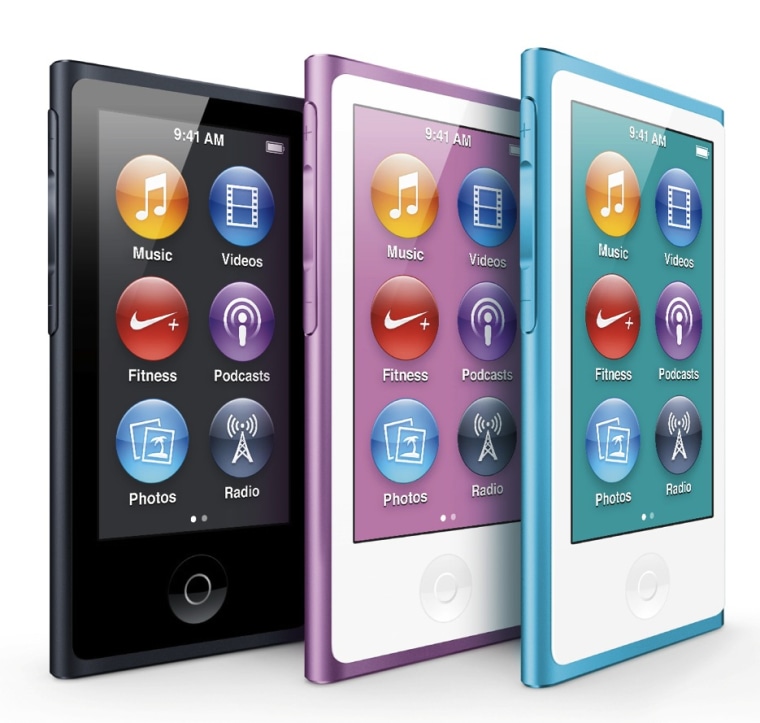 Apple said that after six generations of the Nano, they wanted to really reinvent it. So they added a widescreen 2.5" display and a home button, making it essentially a tiny version of the iPod touch. It also has Bluetooth and a pedometer built in, so you can use it with your Nike+ gear and other fitness gadgets without any accessories.
You'll manage your music on the devices via the new version of iTunes, which has been redesigned to be more accessible to devices like the new iPods.
The new iPod touch will start at $299 for a 32GB version, and the iPod nano will be $149 for 16GB; both will be available in October.
Devin Coldewey is a contributing writer for NBC News Digital. His personal website is  coldewey.cc .