Google wants to help you figure out if you're depressed.
People who search for "clinical depression" using a mobile device will be presented with information and a prompt to check if they're clinically depressed. This will lead to a private questionnaire, helping them to determine if they may be clinically depressed.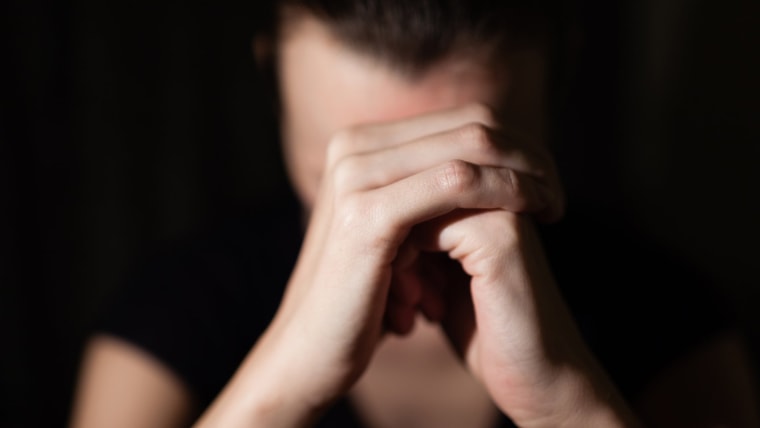 The goal is to allow a person to determine if they need an in-person evaluation, and if so, provide them with insights that can lead to a more informed and effective conversation with their physician, according to Mary Giliberti, CEO of the National Alliance on Mental Illness, which is working with Google on the initiative.
The PHQ-9 is a self-administered, clinically validated questionnaire that asks questions such as whether you have "trouble concentrating on things" or have "little interest or pleasure in doing things."
"Mental health professionals often refer to major depressive disorder as clinically significant depression or clinical depression. Clinical depression is a treatable condition that can impact many aspects of a person's life. The PHQ-9 can be the first step to getting a proper diagnosis," Giliberti wrote in a blog post.
It's estimated one in five Americans experience an episode of depression in their lifetime, but of that group, Giliberti said only half seek treatment. Furthermore, she added that statistics show most people wait six to eight years after the onset of symptoms before seeking treatment.
"We believe that awareness of depression can help empower and educate you, enabling quicker access to treatment," she said.
Related: Google Has a New, Smarter Way to Help You Find a Job
Dr. Matthew Hirschtritt, a psychiatry clinician and researcher at the University of California San Francisco, told NBC News, "Depression is a huge problem in the U.S. and seems to only be getting worse, perhaps due to increased identification and some changes in our social structure," he said. "It's an epidemic of loneliness and social disconnection."
While Google may have good intentions, Hirschtritt noted that it's vital that people who take the questionnaire have a plan to seek help from a mental health professional.
"The PHQ-9 is a very effective sensitive tool for depressive symptoms but is only effective if there is actual follow-up care," he said.