Google unveiled the latest version of its Android mobile operating system at the company's I/O conference Thursday. It's only called Android M at the moment, lacking the traditional sweets-based name (the last one was "Lollipop"), and it won't totally revamp your phone, but there are tons (hundreds, Google says) of smaller fixes that should make your mobile experience more pleasant.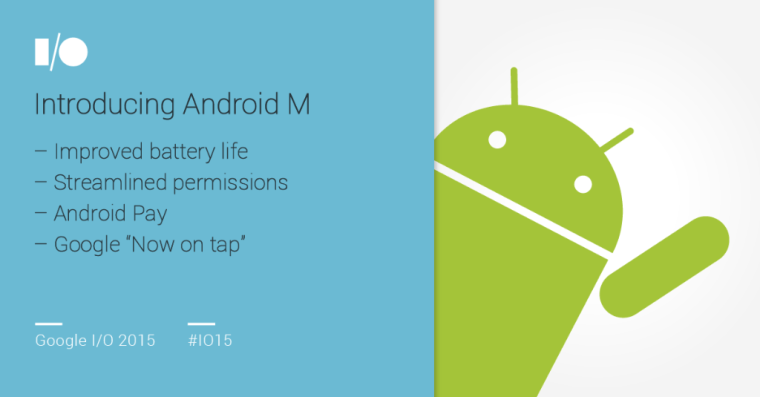 A new smart "doze" mode puts certain apps on hold when your phone has been immobile for a while, extending battery life. And you no longer have to grant apps permission to use your phone or location when you download them — it'll ask you to OK those permissions when the app needs them, and you can disable them at any time.
There are also lots of small changes, like a fix to the frustrating copy-paste system and new, simple volume controls. Google's also playing catch-up with Android Pay, the company's answer to Apple Pay.
Perhaps the most impressive addition is "Now on Tap," which lets you invoke Google Now at any time, in any app, and have it bring up relevant links or locations it finds on the screen. Say your friend texts you what restaurant to meet at — hold the home button and Google will scan the screen, see what you need, and bring up a map with that location. Or use it while reading about a new movie and see times and ticket links appear.
No word on a firm release date for Android M and its various parts, but expect it later this year after a preview for developers lets them work out the bugs.