Raids and arrests in 20 countries have taken down one of the world's major forums for buying and selling stolen computer data, US authorities said Wednesday, calling it "a hornet's nest of criminal hackers."
The hidden marketplace, known as Darkode, "was the most sophisticated English-speaking forum for criminal computer hackers in the world," according to David Hickton, the U.S. Attorney in western Pennsylvania, who described it as "one of the gravest threats to the integrity of data on computers in the United States and around the world."
Court documents said Darkode, one of an estimated 800 criminal Internet bazaars, was used to buy, sell, trade, and share stolen data and exchange ideas on how to hack into computer systems.
It was protected by passwords, and prospective members were carefully vetted before being allowed access. Many of the hackers considered it impenetrable, Hickton said.
Federal charges were filed against 12 people the Justice Department said were connected with the forum, including people in five states -- Pennsylvania, New York, Florida, Wisconsin, and Louisiana -- and four other countries -- Pakistan, Slovenia, Spain, and Sweden.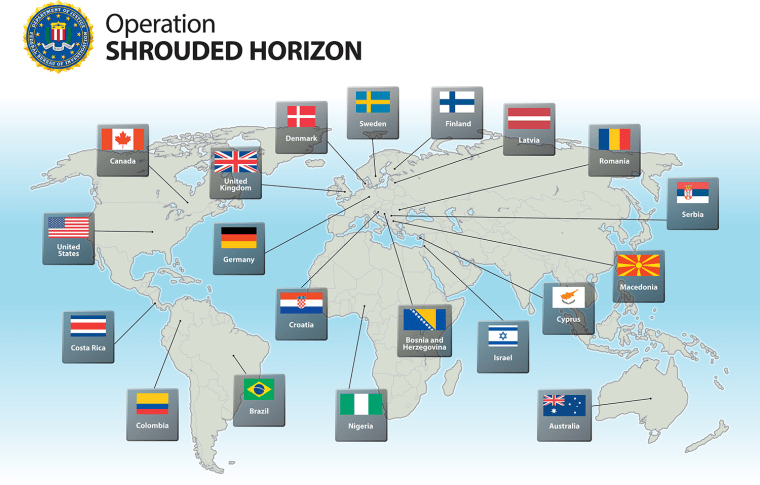 Among those charged were a 20-year-old Pittsburgh man accused of designing malicious code to remotely access and steal data from Google Android smartphones, and a 39-year-old New York man charged with taking part in a scheme to infect the computers of Facebook users.
Read More: Hacker Gets 13 Years in Prison for Massive International ID Theft
Law enforcement operations in 18 other countries targeted 58 separate suspected Darkode associates. The combined searches and arrests represented "the largest coordinated international law enforcement effort ever directed at an online cyber-criminal forum," the Justice Department said.