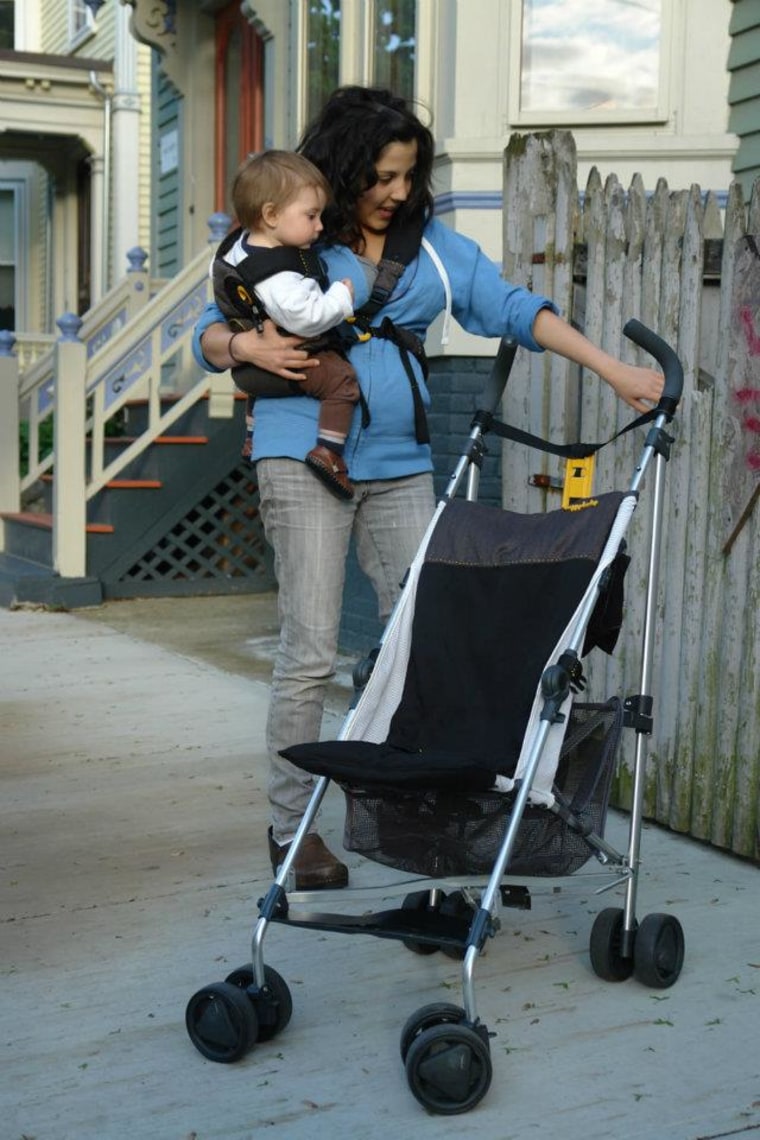 Toting infants and toddlers can be a hassle, especially when navigating stairs and crumbling sidewalks with the kangaroo-pouch-on-wheels known as the stroller. 
Thankfully, some parents of today and tomorrow who are taking classes between diaper changes and temper tantrums have come up with a solution: a sling-stroller hybrid that makes getting around a snap.
Together, a group of students from MIT and the Rhode Island School of Design developed a system that is more sling than stroller. It looks similar to other infant carriers such as the Baby Bjorn and Ergobaby that parents wear on their chests, though with the ability to shift the precious package to one hip or the other while the free hand hoists the stroller for a jaunt up stairs or a across a busy street.
But, unlike other slings, the BuzzyBaby comes with a harness system that buckles onto the stroller to safely roll along the kiddo, giving the totee's back and arms a rest until the next flight of stairs.
"The harness acts much like a universal remote control, providing one device to connect several," notes The Boston Globe. 
The team came up with the idea after watching video tape of one of their members, Kin Lo, a fellow at the MIT's Sloan School of Management, trying to navigate the stairs of a New York City subway with a stroller. 
According to market research performed by the team, which included additional members from MIT and the Rhode Island School of Design, 77 percent of 400 mothers surveyed would find the system useful.
Apparently, this feedback is encouraging enough to turn the idea dreamed up in class into a business. The team plans to start selling their BuzzyBaby contraption in spring 2013.
--Via Atlantic Wire and The Boston Globe
John Roach is a contributing writer for msnbc.com. To learn more about him, check out his website and follow him on Twitter. For more of our Future of Technology series, watch the featured video below.