If Elon Musk has his way, a roof entirely made of solar-gathering materials could one day be used to power homes.
Musk, who is chairman of the clean energy company SolarCity, explained how a complete solar roof could play a "fundamental part of achieving a differentiated product strategy," as opposed to placing solar cells on roofs.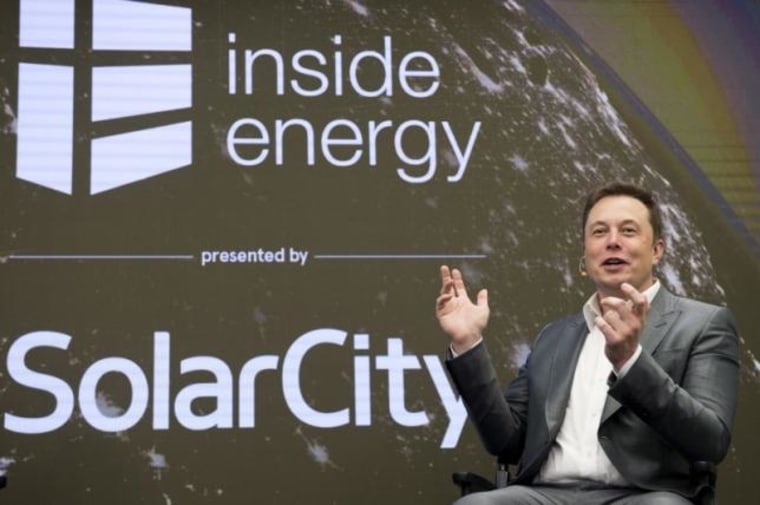 "It's not a thing on the roof, it's the roof," Musk said on a SolarCity conference call with analysts Tuesday afternoon.
The complete solar roof could potentially open up a new market of millions of customers in the United States, SolarCity executives said.
Tesla is currently awaiting shareholder approval on its proposed acquisition of SolarCity in exchange for a $2.6 billion stock offer.
Read More: Tesla and SolarCity Promises Vast Synergies, But Can It Deliver?
Musk, who is CEO of Tesla, has spoken about his vision to unite both companies in their quest to provide clean energy solutions. In addition to automobiles, Tesla also makes a Powerwall home battery that can be powered by solar energy.
The fact that Tesla and SolarCity are separate "is largely an accident of history," Musk wrote in his "Master Plan, Part Deux."
"Now that Tesla is ready to scale Powerwall and SolarCity is ready to provide highly differentiated solar, the time has come to bring them together," he said.