Blue Origin founder Jeff Bezos shared an inside look at the layout of the space ship that could be ready to take tourists to space as soon as next year.
"Every seat's a window seat, the largest windows ever in space," Bezos wrote in an email update about the New Shepard capsule.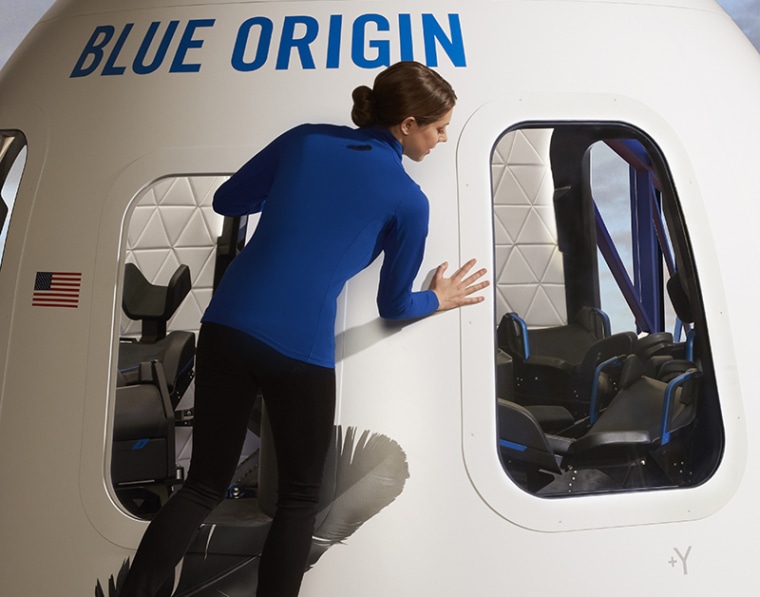 Related: This Rocket Can Bring Space Travelers Home, Even If It's on Fire
The space ship is designed to ferry tourists to the edge of space, where they can enjoy some zero gravity fun before safely returning home. It's unclear how much a ticket would cost for the short trip, but it is expected to be in the low six figures.
The company has previously floated the idea that it could be ready to send its first humans to space as soon as next year.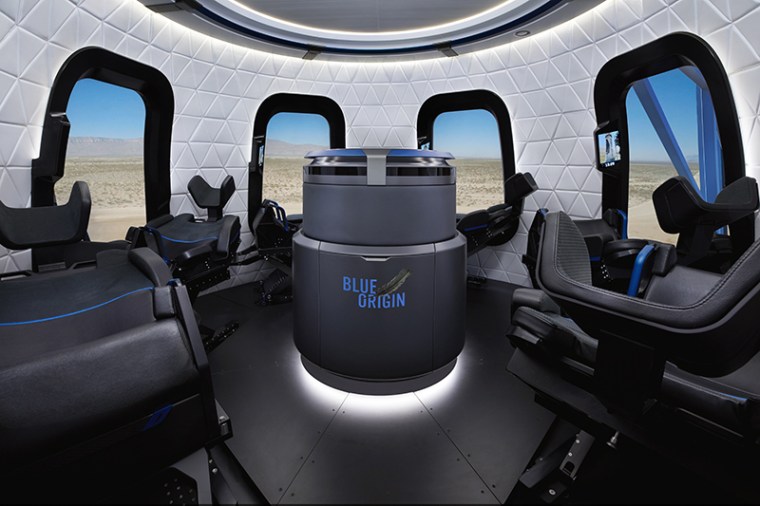 The interior illustration shows reclining black seats, with each positioned by a window to provide what may be a once-in-a-lifetime viewing experience for the space tourists.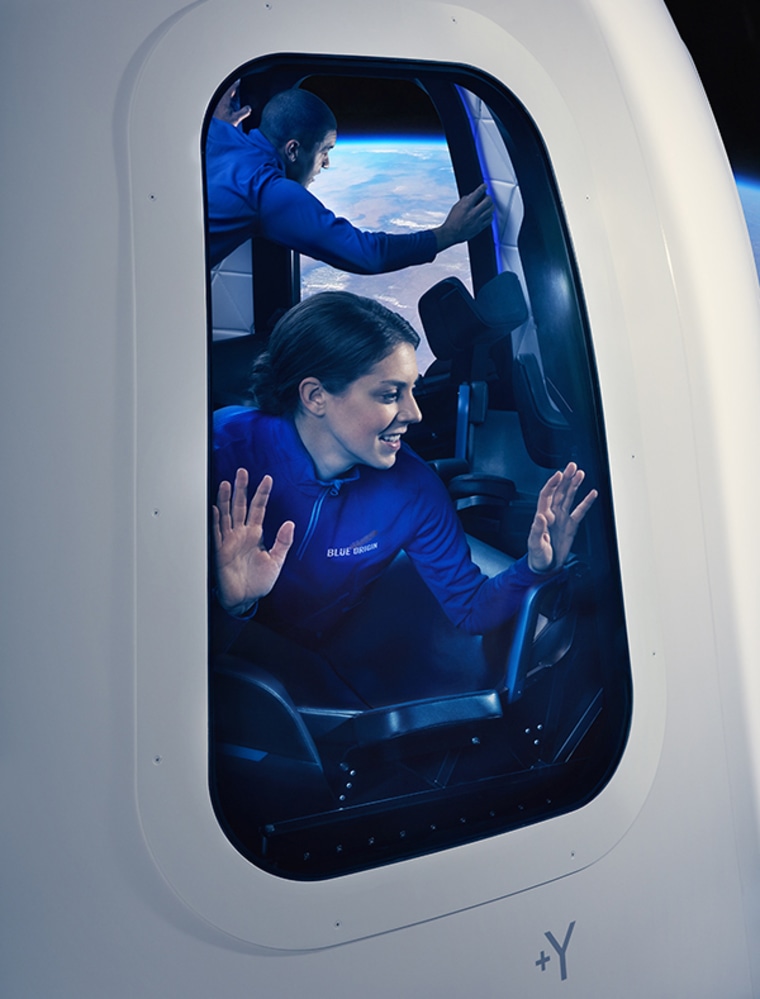 Bezos, the billionaire founder and CEO of Amazon, founded Blue Origin in 2000. However, he's kept a lower profile than some of his fellow billionaire space enthusiasts.
Blue Origin has followed the mantra of "launch, land, repeat," with the company's New Shepard rocket, named for astronaut Alan Shepard.
The rocket has launched, gone into sub-orbit, and landed its booster at a Texas launch site five times since last November.
It's already an exciting week in the private space world. Elon Musk's SpaceX is set to launch a recycled Falcon 9 rocket for the first time on Thursday and try to land it once again.
If Musk's team can pull off the feat, it's expected to significantly reduce the cost for space launches. Like Bezos, Musk is also getting ready to send his company's first tourists to space.
SpaceX announced last month it will be sending two tourists to the moon in 2018. It's still unclear who the deep-pocketed lunar travelers are.