Facebook's past couple of days haven't been particularly social.
Brian Acton, who sold WhatsApp, the encrypted messaging app he co-founded, to Facebook, has gone public with his frustrations with the social network and CEO Mark Zuckerberg, eliciting a stern response from another Facebook executive.
"At the end of the day, I sold my company," Acton told Forbes in a lengthy interview published Wednesday in which he detailed how Facebook promises to keep ads out of WhatsApp were walked back. "I am a sellout. I acknowledge that."
The interview comes two days after Instagram's co-founders left the company, with sources detailing how growing influence from Facebook led to frustration.
Instagram and WhatsApp are two of Facebook's biggest acquisitions, helping the company diversify away from its main social network. Facebook bought Instagram for $1 billion in 2012, and then acquired WhatsApp, which has more than 1.5 billion monthly users, in 2014 for $19 billion.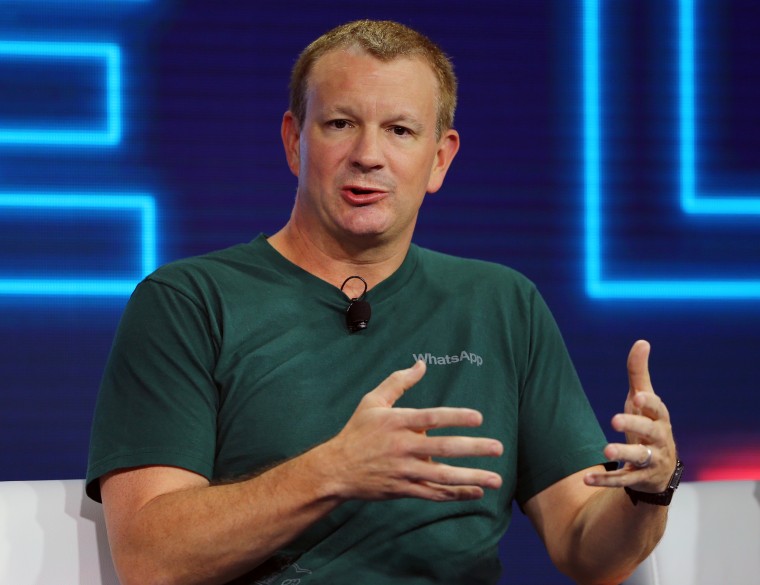 Both acquisitions had been generally viewed as successes, with the founders of both companies initially staying with their companies and having a certain amount of independence under Facebook.
But tensions began to emerge in September 2017, when Acton left Facebook and in March tweeted "Is it time. #deletefacebook" in the days after the Cambridge Analytica scandal broke. A month later, WhatsApp's other co-founder, Jan Koum, left the company.
Acton is known as a privacy and encryption advocate and in February gave $50 million to the non-profit organization that runs encrypted messaging app Signal. In the Forbes interview, he insinuated that Facebook misled him and European Union regulators on plans to integrate WhatsApp and Facebook data, a charge Facebook denied.
"It just makes me angry to even relive that," Acton told Forbes.
The departure of Instagram's founders and Acton's comments elicited a response from David Marcus, the head of Facebook's blockchain projects and the former head of its Messenger app.
Marcus defended Zuckerberg in a post on Facebook, claiming the CEO "personally shields founders from what typically frustrates them in larger companies, giving them unprecedented autonomy" and resisted calls to soften WhatsApp's stance on encryptions and show ads to its users.
Marcus also took issue with Acton's willingness to disparage Zuckerberg and Facebook since the acquisition had given him considerable wealth.
"Lastly — call me old fashioned. But I find attacking the people and company that made you a billionaire, and went to an unprecedented extent to shield and accommodate you for years, low-class," Marcus wrote. "It's actually a whole new standard of low-class."
The exchange caught the attention of Alex Stamos, Facebook's former chief security officer who recently left the company.
In a series of tweets, Stamos said he did not "want to weigh into the personal side" of the situation but voiced support for encrypted messaging and the need to find a business model for it.
He said Zuckerberg supported the WhatsApp cofounders' decision to introduce encryption into WhatsApp, saying they "jumped off a bridge with the goal of building a monetization parachute on the way down."
Stamos added that it was "foolish" to think Facebook would never want to make money from WhatsApp and that privacy advocates "shouldn't see WhatsApp monetization as something evil."
Zuckerberg has not publicly discussed the comments, but he did appear on stage Wednesday at a product launch for the company's virtual reality company, Oculus Rift.
Zuckerberg touted the company's newest VR devices and posted a video to Facebook of him demonstrating the system's tennis feature.