The Federal Communications Commission is expected to pass new regulations on Wednesday aimed at making cellphones more useful tools for domestic violence survivors trying to escape dangerous situations. 
The FCC will meet to review the final rules related to the Safe Connections Act of 2022 that will require telecommunications companies to adopt three programs for victims of domestic violence and other similar crimes:
Removal from family billing plans within two business days upon request
Low-cost emergency phone replacements for domestic violence victims
Cloaking of call and text logs to domestic violence hotlines and shelters
"When I took over the Federal Communications Commission, these are not the things I thought I would be doing," Jessica Rosenworcel, who in 2021 became the first woman confirmed to lead the FCC, told NBC News. "But if you're trying to separate from someone who's abusing you, one of the things you want to do is securely get off that family plan and set up your own communications."
Rosenworcel, who has been speaking to domestic violence advocates in recent months about the new regulations, said the progress on call/text privacy was overdue.
See more from Hallie Jackson on NBC News NOW at 5 p.m. ET.
"If you are living through really unthinkable circumstances and suffering quietly with domestic abuse, it's hard to pick up that phone and call someone," she said.  "It's doubly hard if you know that there's going to be a record of it that your abuser will see."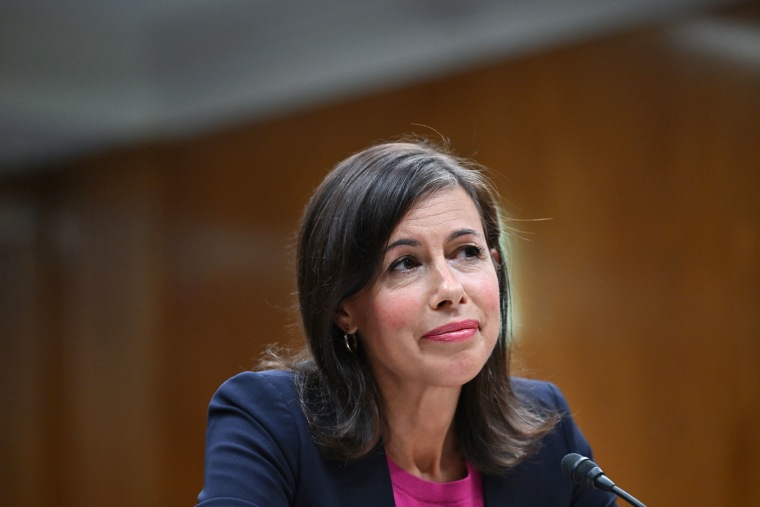 According to the National Domestic Violence Hotline, a nonprofit group that fields calls and texts from more than 1 million people each year, financial abuse exists in 98% of relationships in which there's domestic violence. The organization's CEO, Katie Ray-Jones, said cellphones are a frequently-used tool of control and manipulation.
"A survivor needs to be able to make this change without a financial impact," she said of the new regulations. "We have to be able to have the ability for her to do that safely and privately to protect not only her life, but her children's life."
To domestic violence survivors, a new phone and cellular plan often represents the first step on a new path forward.
"Being able to get your own plan makes you feel somehow — this might sound weird — self-sufficient as a person," said Joanne Chérisma, a domestic violence survivor and author of "I Never Thought I Would Be a Statistic."  "A safe means of communication … is important in putting together an exit plan to get out whatever situation you might be in."
The FCC also detailed industry input it used to help shape the new guidelines, including feedback from the CTIA, the top trade group representing wireless companies. The organization did not reply to a request for comment last week.