The people behind MoviePass, the subscription-based ticket service, set out to revolutionize the film industry with a simple sales pitch. For just $10 a month, the company promised, you could see one movie a day in a theater.
Nearly a year after MoviePass introduced that bargain price, the company is in a spiral from which it may not recover. It is running low on cash and could bleed at least $45 million this month alone, according to a recent filing with the Securities and Exchange Commission, and its parent company's stock has lost roughly 98 percent of its value this year.
It remains to be seen whether MoviePass can stay afloat, but a new moviegoing revolution is already in progress. A handful of industry players, big and small alike, have rolled out their own subscription-style services in recent months, a trend that suggests MoviePass might have upended the ticketing business model for good.
If anything, the film industry is late to the party. In the last decade or so, companies across media and entertainment have fully embraced the subscription model — Spotify for music, Netflix for TV shows, Amazon Prime for just about everything.
"I think, at the very least, we've woken up the giants to listen and respond to the changing trends," said MoviePass CEO Mitch Lowe, one of the co-founders of Netflix.
And depending on how the next few months pan out, MoviePass might prove to be the Napster or Pets.com of movie theater tickets — a disruptive insurgent that popularized a game-changing business model but in the end could not survive.
New players
The most notable new entrant is AMC Theatres, the biggest multiplex chain in the world and a company that has sometimes clashed with MoviePass. The theater giant on June 26 began offering a subscription service in which customers can see three movies a week — even premium fare in IMAX and 3-D — for $19.95 a month.
AMC denies that its subscription program, AMC Stubs A-List, is a direct response to the rise of MoviePass, insisting that it has been mulling such a service for years. But amid signs that MoviePass is struggling to stay afloat, the timing of the rollout appears particularly well-chosen, to say the least.
"We're just proud to offer a sustainable service in the marketplace that gives consumers a chance to see movies in the best way possible," said Stephen Colanero, AMC's head of marketing. (The word "sustainable" could be viewed by some as a subtle dig at its financially flailing rival.)
A few others companies have also jumped on the subscription bandwagon, cashing in on the apparent appetite for more cost-efficient ways to see the latest Marvel epic or indie darling.
Alamo Drafthouse Cinema, a Texas-based chain with theaters in 10 states and major cachet among film buffs, recently announced that moviegoers at its theater in Yonkers, New York, will have access to test version of a monthly subscription called Alamo Season Pass. (The price was not immediately clear.) The chain said it would keep its most loyal customers updated on whether it will bring the offering to its other theaters.
Sinemia, a Los Angeles-based start-up that was founded in Turkey, resembles MoviePass in the broad strokes, but offers a four-tiered pricing scheme, including a bare-bones option that allows subscribers to see two movies a month for only $8. It's also a budding international brand, with customers in the United Kingdom, Canada and Australia.
Worries and woes
MoviePass has drawn millions of new subscribers since August 2017. That's when it slashed its monthly price from $30 to $10, allowing subscribers to see as many as 31 movies a month with its app and prepaid debit card.
But the spike in user growth also invited some scrutiny.
The company has been sharply criticized for balky customer service as well as abrupt revisions to its terms of service, including the debut of surge pricing — an additional cost of $2 to $6 — during "peak" times.
And then there are financial struggles.
MoviePass, which pays full price for each ticket it buys, effectively loses more money the more people use the app. In an era when theaters in cities like Los Angeles and New York charge about $16.50 a ticket, above the national average of $8.97, that makes it difficult for MoviePass to turn a profit, let alone break even.
Helios & Matheson, a data firm that owns 92 percent of the company, said in its July 13 filing to the SEC that it had $13.7 million in available cash and roughly $32.2 million on deposit as it burns through an average of $26.9 million a month.
The firm's stock price has also tanked, losing the vast majority of its value this year and hovering just above 10 cents a share this week.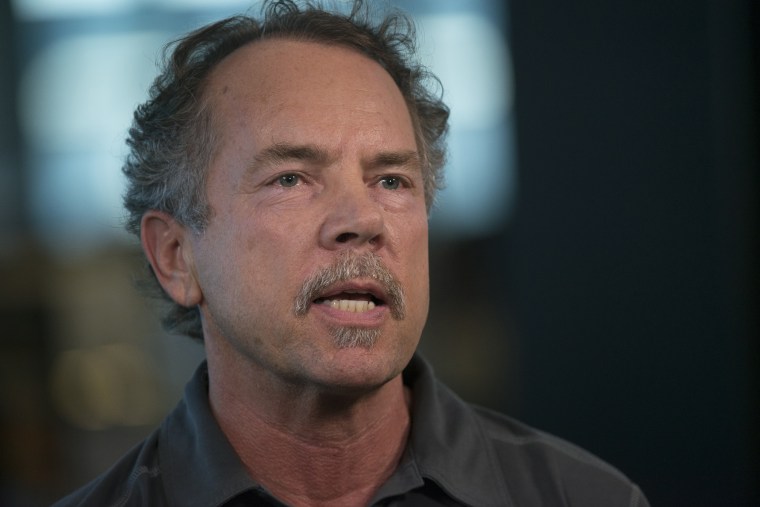 And yet MoviePass' leaders said they were not worried. Lowe, the CEO, said in a phone interview that naysayers should hold off on writing the company's obituary.
"I'd say they're going to be very surprised," Lowe said with a laugh. "Of course, I think they're wrong."
Lowe argued that the company's apparent financial setbacks are simply growing pains, the inevitable perils that subscription-based companies face on the long road to profitability. And when the frequent moviegoers give way to more casual consumers, the service might not hemorrhage as much money, he said.
"Spotify has lost billions of dollars. Amazon has lost billions of dollars," Lowe said, referring to subscription-based companies in other industries. "We're losing tens of millions of dollars, [but] people want to write us off."
Lowe may be on to something: Spotify, the music streaming platform, lost around $1.5 billion last year, but it continued to rack up subscribers and gobble up market share. For many subscription-based companies like it, financial losses are still preferable to returning to the old way of doing business, when companies relied on one-off buys and wholesale purchases.
Not giving up
Lowe, who previously served as president of the DVD rental company Redbox, pointed to statistics that paint a more optimistic portrait of the company's financial standing. As of June, for example, the service had reached more than 3 million subscribers; the company expects to hit roughly 5 million users by the end of the year.
And subscription growth may not even be the most important metric. MoviePass could blaze a trail to profitability with revenue from advertisements for independent film productions and partnerships with local businesses, Helios & Matheson CEO Ted Farnsworth told NBC News.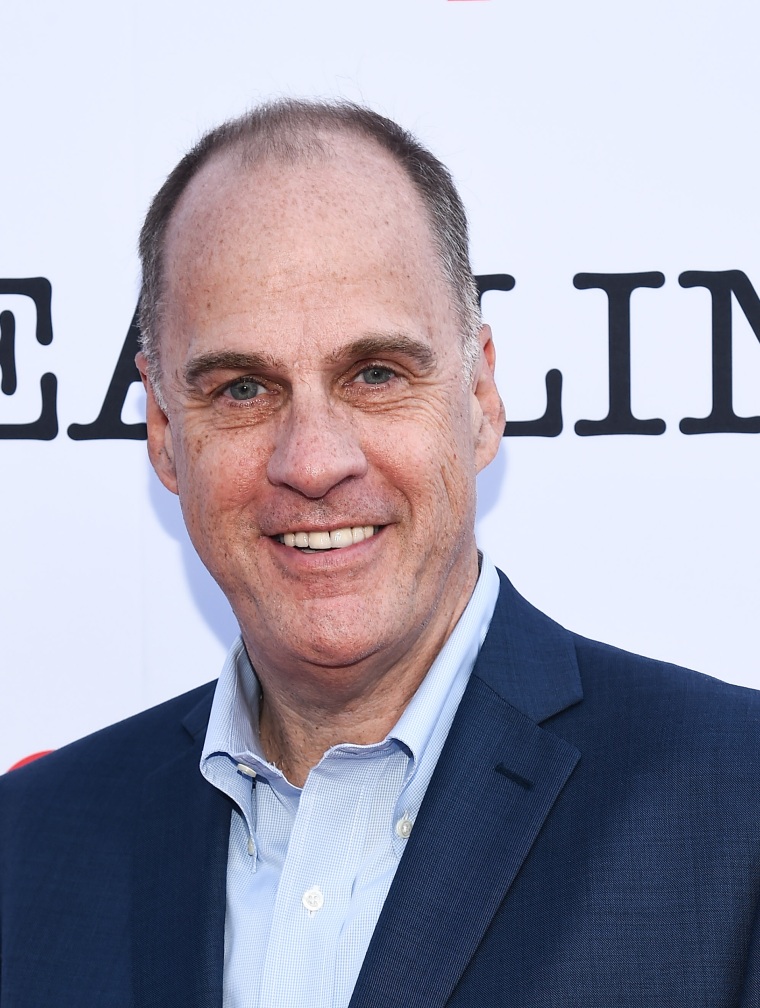 The company, based in New York, has even waded into the movie distribution business itself with a wholly owned subsidiary called MoviePass Ventures.
MoviePass Ventures co-acquired "American Animals," a crime drama that earned raves at the Sundance Film Festival, and took an equity stake in "Gotti," a critically reviled docudrama about the former head of the Gambino crime family.
Farnsworth, for his part, seemed to brush aside concerns that MoviePass could be muscled out by AMC, arguing that consumers want the option to see new releases at multiple theaters, not just one chain. If anything, he added, the launch of AMC's subscription plan points to the influence of MoviePass and the radical new model it has pushed into the mainstream.
"All the sudden they realized how powerful we became," Farnsworth said. "I think they realize that the subscription model is the way things are going. They weren't listening to their customer before, and now they are."