An Enigma machine, used by the German military to send secret codes during World War II, beat expectations at auction by selling for more than $232,000.
The codes sent by these machines were famously broken by Alan Turing and his team at Bletchley Park, as dramatized in "The Imitation Game." This particular machine, built in 1943, was expected to sell for between £50,000 and £70,000 at Sotheby's in London. It was instead purchased by an unnamed buyer for £149,000 ($232,015).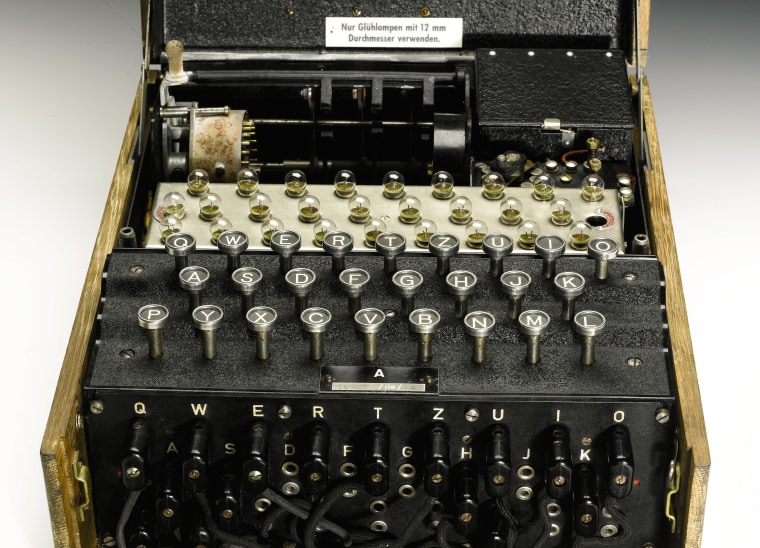 Originally patented in 1919, Enigma machines were used by the Germans for decades, stymieing other countries with around 159 million million million combinations. Because Germany destroyed many of the machines as they retreated, they are now very rare.
Related: 'Imitation Game' Code Breaker Alan Turing's Notebook Fetches $1 Million
Turing and his team created the bombe decryption machine in 1939, a development that allowed for the Allies to break the Nazi code. His theoretical "Turing machine" helped set the stage for modern computing, and even today people use the "Turing test" to judge how closely a computer can mimic human behavior.