Uber keeps hitting speed bumps.
The ride-hailing company held an all-hands meeting on Tuesday morning in San Francisco to reflect on the company's tumultuous past few months and discuss the recommendations of an independent report on how to move forward.
But the day that was supposed to be about reflection and how to create "Uber 2.0" led to an uncomfortable moment that has now led to the resignation of Uber board member David Bonderman — after leaked audio from the meeting revealed he made inappropriate comments about women.
The audio, which was released by Yahoo Finance, captured the moment, less than seven minutes into the meeting, when fellow board member Arianna Huffington mentioned Uber was adding another woman, Nestle executive Wan Ling Martello, to the board.
"There's a lot of data that shows when there's one woman on the board, it's much more likely that there will be a second woman on the board," Huffington said in the recording.
"Actually what it shows is it's much likely to be more talking," the man, identified in the audio as Bonderman, said.
"Oh, come on, David," Huffington is quoted as saying, according to Yahoo.
Bonderman's remark created uproar at a time when the company is trying to repair its image after allegations of sexual harassment, workplace misconduct and leadership issues.
Related: Uber's CEO Is Taking an Indeterminate Leave of Absence
Although Bonderman apologized in a statement this afternoon, later in the day he released another statement saying he was quitting the company.
"Today at Uber's all-hands meeting, I directed a comment to my colleague and friend Arianna Huffington that was careless, inappropriate, and inexcusable. The comment came across in a way that was the opposite of what I intended, but I understand the destructive effect it had, and I take full responsibility for that," the statement read.
Bonderman went on to say his comments did not align with the "culture" the company is trying hard to work towards.
"I need to hold myself to the same standards that we're asking Uber to adopt. Therefore, I have decided to resign from Uber's board of directors, effective tomorrow morning. It has been an honor and a privilege to serve on Uber's board, and I look forward to seeing the company's progress and future success," he wrote.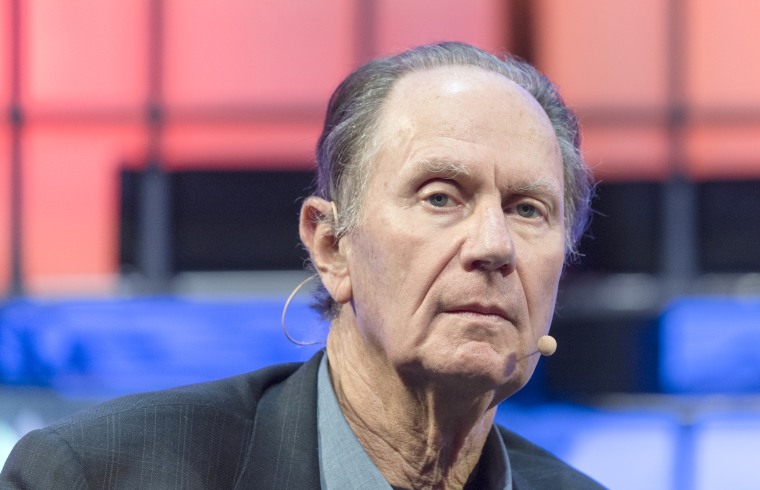 The leaked audio also included jokes about alcohol and admonishing employees for wanting to seek jobs elsewhere.
"Don't turn on the beer tap unless you turn on the food tap," Bonderman said, in reference to the fact the company's catered dinners will now be served earlier, making it easier for more people to attend.
Liane Hornsey, the HR Chief, had employee give each other hugs before she spoke. She then made jokes about employees taking shots every time she said the word "bloody."
Speaking about diversity and inclusion, she said, "We have just got to get seriously real. We have got to get real in a way that no bloody company has – oh sorry, I'm blind, I read yesterday that if I say bloody you all have to take a shot. So sorry, I just said bloody. Twice. So you can have two shots. But only after hours."
Hornsey then addressed employees who might be seeking a job elsewhere.
"I know you are polishing your resumes. I know your LinkedIn profiles are getting a little more deep. And I know you're taking those calls. And I just want to say something to you. I don't know how any of you could think this is the moment to leave this company... put the bloody — bloody damn, put your resumes down, put the bloody phone down — that's four shots — on the recruiters, and join with me to make this company as great as it needs to be," she said.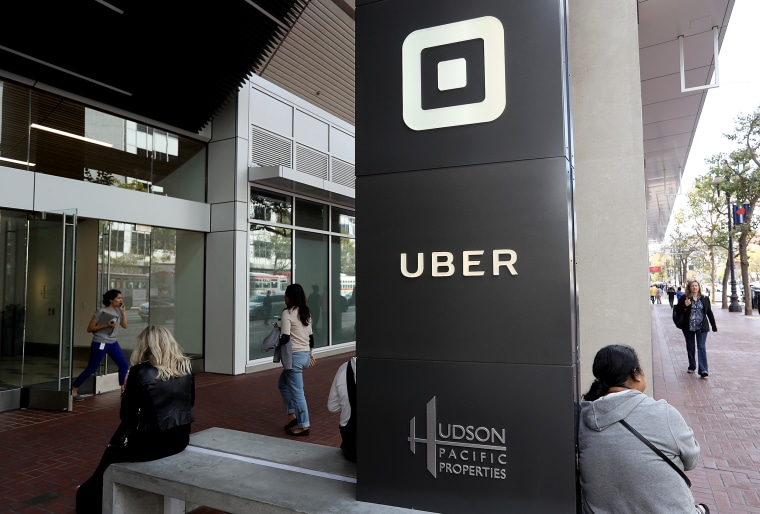 Uber is now looking to turn the page, instituting 13 pages of recommendations outlined by former attorney general Eric Holder and his Covington & Burling team.
Uber CEO Travis Kalanick, who is also mourning the death of his mother in a boating accident, also announced on Tuesday he will take a leave of absence for an unspecified period of time.
When Kalanick returns, he's expected to have a diminished role, since one of the Holder report recommendations includes reallocating and sharing some of his duties with the senior management team.