Uber's board is set to get its first look on Wednesday at a long-awaited report conducted by former attorney general Eric Holder, investigating an alleged culture of sexual harassment at the company.
The comprehensive report was commissioned in February after Susan Fowler, a former Uber engineer, published a blog post titled, "Reflecting On One Very, Very Strange Year At Uber."
In her post, Fowler alleged that she was propositioned for sex on her first day on the job, was repeatedly blocked from advancement, and found Uber's human resources department unwilling to take action on sexual harassment claims she and other female employees filed.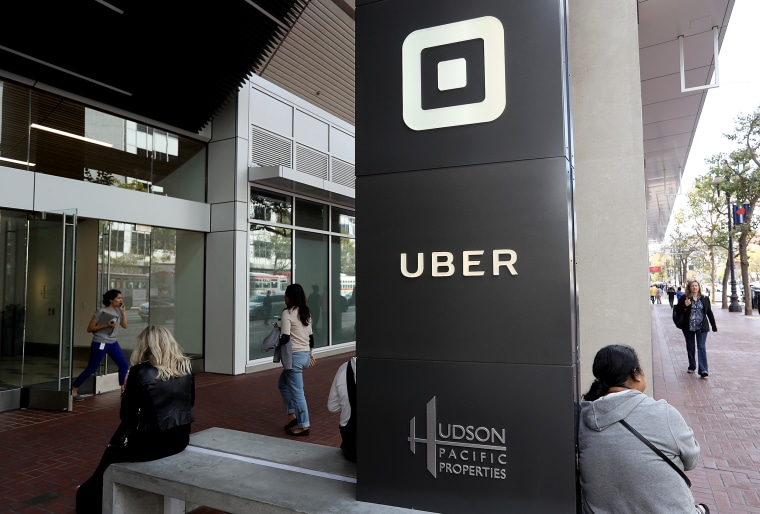 Related: Uber's Handling of Susan Fowler Scandal Will Determine Its Fate
The blog post, which came on February 19, quickly ignited a firestorm, prompting Uber CEO Travis Kalanick to pledge a full investigation. The next day, Kalanick announced Uber was retaining former Obama-era attorney general Eric Holder to lead an independent investigation.
The blog post spurred what has been perhaps the most damaging few months in Uber's history, one the company seems eager to learn from — and then to turn the page.
The report, which wraps up several months of investigations and interviews with employees, will first be presented on Wednesday to a subcommittee dealing with the issue. That group includes board member media mogul Arianna Huffington and Bill Gurley, general partner at Benchmark, a Silicon Valley venture capital firm, a representative for the independent investigation told NBC News.
"Change doesn't usually happen without a catalyst. I hope that by taking the time to understand what's gone wrong and fixing it we can not only make Uber better but also contribute to improvements for women across the industry,"Huffington wrote in February.
The plan is then to share an "executive summary" next week with Uber employees and the general public. That version will have details redacted due to privilege and privacy considerations, the representative said.
In addition to the independent report, Uber's senior vice president and chief HR officer, Liane Hornsey, has been leading focus groups alongside Huffington, giving employees the opportunity to share their experiences and ask questions, according to the Wall Street Journal. An Uber representative did not immediately respond to NBC News' request for comment.
Aside from an alleged culture of sexual harassment, Kalanick also admitted earlier this year that the time has come for him to get leadership help.
A video surfaced in February showing him arguing with an Uber driver who confronted him over falling fare prices, telling him: "Some people don't like to take responsibility for their own s--t. They blame everything in their life on somebody else. Good luck!" Kalanick then appeared to storm out of the vehicle.
Kalanick promptly apologized after the video was made public and announced he and the board would be searching for an experienced leader to join Uber as chief operating officer, a post that has yet to be filled.
Uber has also been embroiled in a lawsuit with Google's self-driving car division, now known as Waymo, over allegations of trade secret theft.