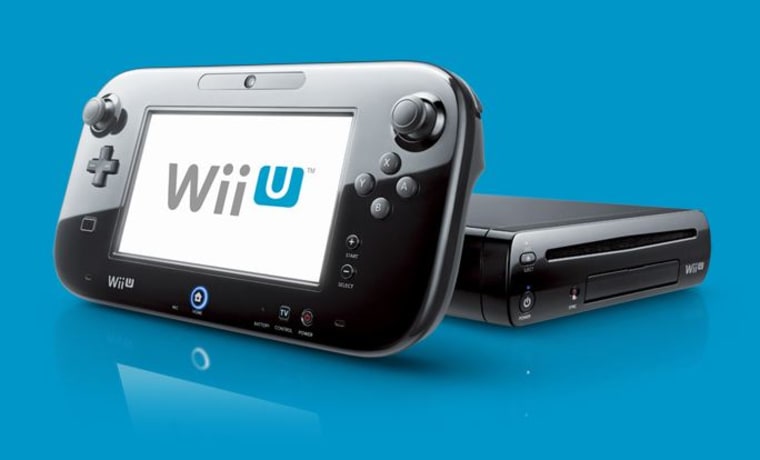 If you were hoping to buy yourself or someone you love a Wii U this holiday, then here's hoping you've already pre-ordered Nintendo's newest game machine.

Nintendo says that it is starting to look like consumer demand for the Wii U could outstrip the company's ability to produce the new game machines this year. Nintendo President Satoru Iwata told investors Thursday morning that they are already starting to receive reports from retailers that pre-orders for the Wii U -- which launches on Nov. 18 -- have sold out.
"As production only started this summer, it has now become more likely that it is our production capacity, rather than consumer demand, that will place limits on our Wii U prospects for this calendar year," Iwata said in the company's quarterly report to investors.  "But we will make every effort to supply as many units as possible, and we will strive to continue to ship Wii U hardware without any interruptions in each region even after its launch. "
When the Wii U launches in November it will come with a price tag of $300 or $350 (depending on which bundle you buy -- the Basic Set or the Deluxe Set. Iwata said that it is the Wii U Deluxe Set that seems to be doing the best in terms of pre-orders.
Iwata said GameStop has now had to create a Wii U 'waiting list' since it has already sold out of its allocated pre-orders. And as of last week, more than 250,000 people had put their name on that waiting list.
Nintendo is hoping to ship 5.5 million units of Wii U hardware around the world and 24 million units of Wii U game software, Iwata said. For comparison, when the Wii launched six years ago, Nintendo shipped 5.84 million of the game machines and 28.84 million units of software in its first year. 
Meanwhile, Iwata told investors Thursday that the company will be selling the Wii U machines for less than it costs to make them. He said that rather than determining the Wii U's price based on the machine's manufacturing cost, "we selected one that consumers would consider to be reasonable."
That's not an unusual move for game companies to make with their hardware. The lower price means more gamers are likely to pick up the machine and thus the company can make money selling game software. Also, the cost of manufacturing goes down with time.
Iwata said Nintendo is, at last, no longer selling its handheld Nintendo 3DS game machine below cost (which had caused Nintendo's profits to fall last term).
Still, Iwata told investors, selling the Wii U below cost will hurt Nintendo's financial performance for, at least, the short term. 
"Unfortunately we cannot say that we will achieve "Nintendo-like" profits within this fiscal year," he said.
Winda Benedetti writes about video games for NBC News. You can follow her tweets about games and other things on Twitter here @WindaBenedetti and you can follow her on Google+. Meanwhile, be sure to check out the IN-GAME FACEBOOK PAGE to discuss the day's gaming news and reviews.