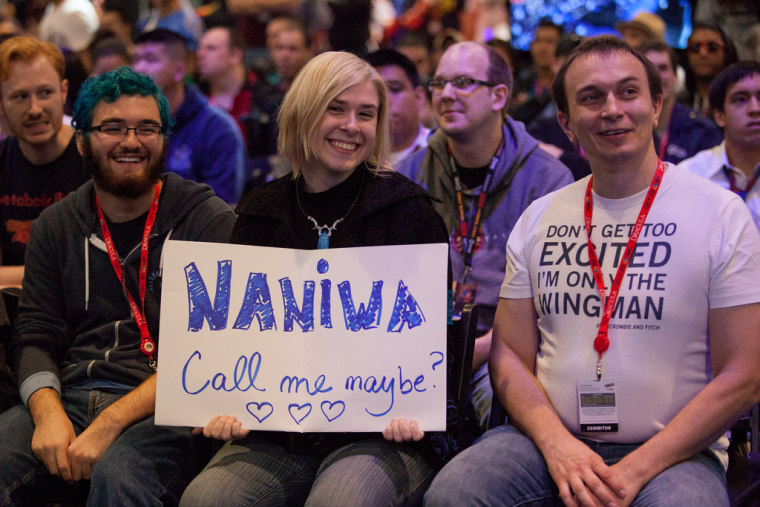 New York Comic Con has always been a celebration of all things great and geeky, but this year's events, which took place over the past weekend, brought out a special kind of superfan. Just ask Michael Hathaway, 18, who traveled from Pennsylvania for the weekend and dyed his hair blue in honor of the event.
"I have exams next week I should probably be studying for," Hathaway said on Sunday, laughing. "But the first 'StarCraft II' competition in New York in two years? I'm not missing this. The East Coast is finally getting some love!"
Hathaway came to the Javits Center complex on the far west side of Manhattan just for the chance to see the Intel Extreme Masters (IEM) competition, where 16 champion players duked it out in a popular real-time strategy game where humans and aliens fight each other. 
"Take the intensity and speed of boxing, and the raw skill of chess, that's 'StarCraft,'" Hathaway said.

A freshman at Gettysburg College in Pennsylvania — and a follower of the "StarCraft" pro circuit since 2010 — Hathaway helps organize tournament viewing in local bars, events known as "BarCrafts," of course. But despite the increasing ease with which fans can watch video games being played online, nothing beats being able to see your favorite athletes in the flesh.
"I don't want to keep watching tournaments in my room," Hathaway said. "It's just not the same."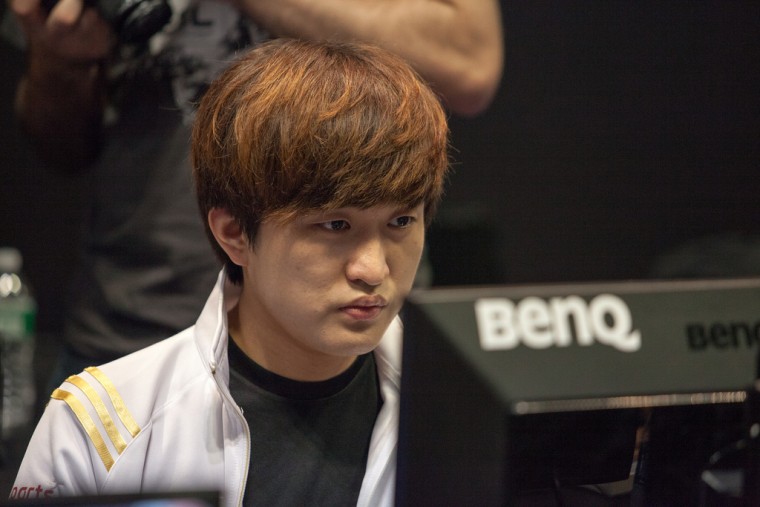 Hathaway, like many of the other fans who sat dutifully through four whole days of gameplay, came in part because of the rarity of an event like this happening on the East Coast. If a pro league makes it to the U.S. at all, it usually only hits Los Angeles. The majority of events take place throughout Europe or South Korea, the global hub of the "e-sports" community.
The worldwide "StarCraft II" competition comes to a head next month at Blizzcon, a convention that the game's publisher, Blizzard, will hold at the Anaheim Convention Center in southern California. But Ava Sawicka, 19, who attended the New York Comic Con tournament, said that the $175 tickets for Blizzcon sold out in "less than 30 minutes." (Scalpers are now selling them on eBay for $500 or more.) The high cost of admission, plus travel and hotel expenses, makes it too pricey for many young fans.
The rise of digital platforms like Twitch.tv — a popular website that livestreams footage of gameplay like this past weekend's competition — has "standardized spectatorship" for the entire e-sports community, said T.L. Taylor, an MIT professor and author of the book "Raising the Stakes: E-Sports and the Professionalization of Computer Gaming." She told NBC News that this has created a new kind of celebrity in the process — one in which the players can constantly interact with their fans through chat windows or on social media.
And the popularity of these digital services only encourages more fans like Sawicka and Hathaway to turn out to see their favorite players in real life once they're hooked. Though only 500 "StarCraft II" tournament tickets were sold, many more Comic Con pass holders showed up during the four-day competition. And by the time of the final match on Sunday afternoon, there were more than 100,000 people watching the game on Twitch as well.
"If the past 10 years were about the growth of e-sports, the next 10 will be about the growth of spectatorship," added Taylor, who attended the weekend tournament in New York.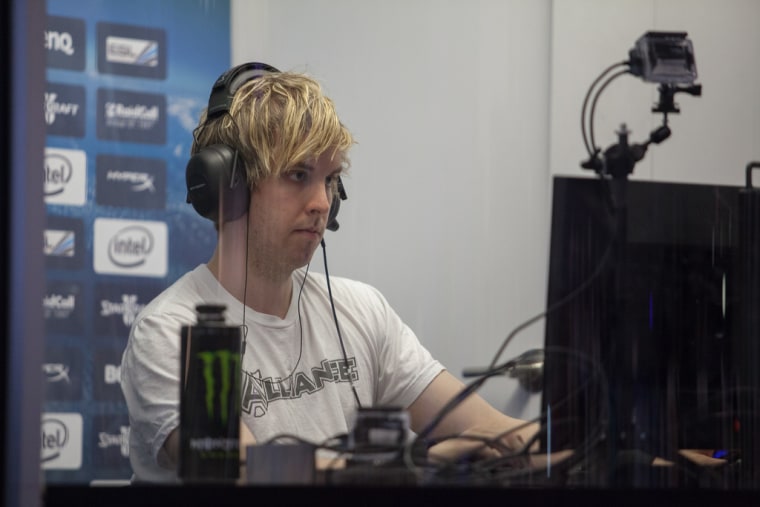 As with anything else on the Internet, e-sports fans can be intensely vitriolic online.
"There's only so many times someone can threaten to crush your head in with a keyboard before you realize they're not actually going to do it," Benjamin Baker, 23, said of the more aggressive fans that flock to his 40,000-follower-strong Twitter account.
And then, of course, there are the women who are attracted to the events almost entirely dominated by young men between the ages of 15 and 23. Aside from making a derogatory comment about the female fans (one that is, apparently, part of the cultural lingo), Baker and his cohorts seemed loath to discuss the place that women have in "StarCraft II" competitions — either as fans or players. 
Perhaps since most of the competitors are teens and young twentysomethings, with adolescent energy to spare, some gender tension is to be expected. Baker's seen some of his peers "fall out of the game on account of broken hearts," he said.
In person, however, both the players and the fans are well-behaved and diplomatic. Hathaway even brought multiple signs to wave in support of all of his favorite players. 
"This is the first time I dyed my hair, it's gonna stay in for another four weeks!" Hathaway said of his blue-tinted mop. "I dyed it blue for Team Liquid," he said, referring to an online e-sports community. 
If there was one thing that excited him, it was the chance that a "foreign player" — by which he meant anybody that wasn't from Korea — could win the competition, since that happens so rarely. Hathaway and his fellow fans almost got their wish at IEM when NaNiwa, a Swedish player, made it to the final round of the competition to square off against Korean player Life.
"If I'd known that NaNiwa was gonna make it this far, I would've gotten the Swedish flag on my head instead," said Hathaway. He then leapt onto the stage to wave the Swedish flag behind NaNiwa as the "StarCraft" pro greeted the crowd before his final match.
NaNiwa managed to win two rounds — with fans erupting wildly both times — but in this best-of-seven final match, he ultimately lost.
"You might not want to talk to him right now," Hathaway said as the fans migrated backstage after the match, holding the keyboards and mouse pads they had brought to the event to have the players sign. 
NaNiwa did slink off to a corner to talk with one of his teammates after the loss. But within a few minutes, he was back at the IEM booth, signing a special edition "StarCraft II" box for one of his fans.
Yannick LeJacq is a contributing writer for NBC News who has also covered technology and games for Kill Screen, The Wall Street Journal and The Atlantic. You can follow him on Twitter at @YannickLeJacq and reach him by email at: Yannick.LeJacq@nbcuni.com.