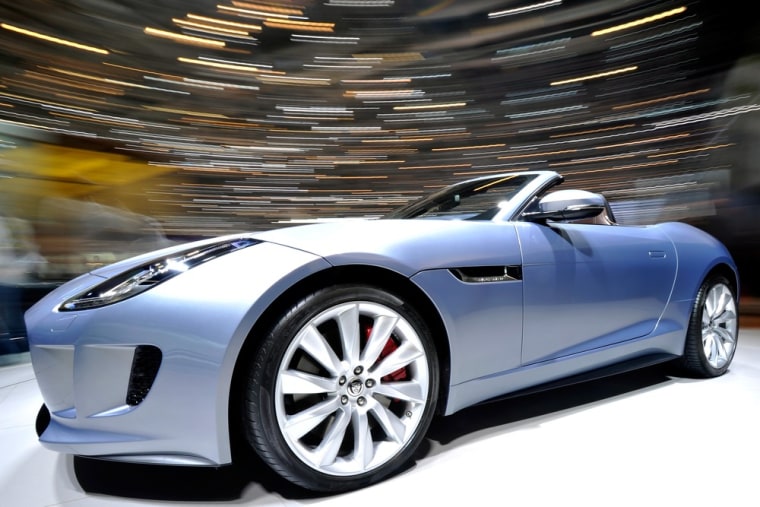 Few cars have had a more striking presence – or a longer-term impact – than the legendary Jaguar E-Type. When it first burst onto the automotive scene in 1961 it was hailed as one of the most beautiful cars of all time -- sleek, elegant and in sharp contrast to most of what was rolling off global assembly lines at the time, especially the lumbering finned behemoths from Detroit.

While the British maker has delivered a number of other well-received products during the half-century since, nothing has matched the power of the E-Type. Not until now, anyway. The new Jaguar F-Type that will start reaching U.S. showrooms in the weeks ahead is being hailed as its spiritual successor – in fact, the first true sports car bearing the "Leaper" logo since the original E-Type went out of production in 1974.
The Detroit Bureau: Ford planning super-efficient new EcoBoost engine for its popular midsize Fusion sedan
For Jaguar, it couldn't have come along at a better time, admits global brand chief Adrian Hallmark, who suggests "Jaguar without a sports car is as incomplete as Ferrari without a sports car."
Few manufacturers have had more of a roller-coaster ride than Jaguar since the marque was founded by Sir William Lyons in 1922. Despite its success on the race track and reputation for delivering sensual, elegant designs, it came perilously close to collapse, eventually being gathered up with much of the rest of the British auto industry and nationalized.
In 1989, Ford Motor Co. took control and invested billions to transform Jaguar into the heart of what became the Premier Automotive Group, or PAG, a collection of European – mostly British -- luxury brands that also included Land Rover, Aston Martin and Volvo.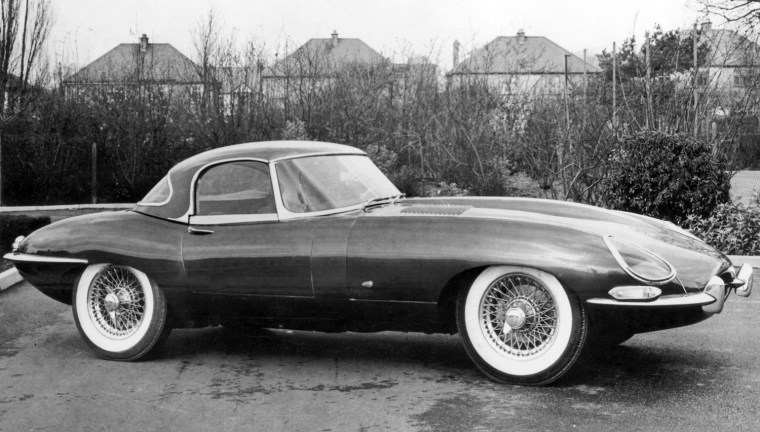 The Detroit Bureau: Why does the auto industry love tax season?
Ford's appetite for growth was big – perhaps too big. So while several new models, such as the redesigned XJ "saloon," or sedan, flagship, won kudos, Jaguar also took heat for more flawed offerings like the X-Type. The little four-door was little more than a gussied-up version of a compact Ford offering – at a significantly higher price.
With demand lagging far behind expectations – and with the PAG's chief sponsor Ford CEO Jacques Nasser, ousted in a boardroom coup -- Jaguar began to languish. By 2007, as new Chief Executive Alan Mulally came aboard, hoping to keep Ford from bankruptcy, it became clear that Jaguar had to go. But would it be tossed on the automotive trash heap along with so many other once-famous car brands or find a new, more dedicated buyer?
The empire struck back. Despite declining sales, Ford agreed to sell the once-proud symbol of U.K. manufacturing prowess to one of the most powerful conglomerates in the old British Commonwealth. Along with Land Rover, Jaguar was, in 2008, part of the ambitious, Indian-based Tata Motors, sold for about $3 billion, or less than half what Ford had paid for the original two.
There were plenty of skeptics who believed Tata had still overpaid. Jaguar continued a desperate slide, especially after the weak reception of the latest XJ.
The Detroit Bureau: Tesla talking electric pick-up truck and possible Texas assembly plant
Land Rover, on the other hand, has been delivering its strongest showing ever, thanks to the new Evoq and other offerings – the latest Range Rover remake already all but sold out. That has encouraged the Indian parent to loosen the purse strings for both makers, according to Ralf Speth, the German executive overseeing the joint JLR operations.
The latest updates from Jaguar have been more carefully targeted to the image one might expect of the luxury brand. They've recognized what brand boss Hallmark describes as the "three pillars" that Jaguar must rest upon:
- Innovative and "seductive" design that is "the most appealing" in any segment the maker competes;
- A truly connected feel between driver, car and the road;
- Serious power and performance.
Notably, Jaguar has recently doubled the number of its R-line high-performance models, such as the 550-horsepower XJR that debuted earlier this month at the New York International Auto Show and the "track-focused" $174,000 XKR-S GT -- of which just 30 will be made.
Jaguar has added a range of new powertrains, including a new V-6 line, and the all-wheel-drive offerings desperately needed in snowbelt states, such as the New York region, where luxury brands without all-wheel-drive have had little traction in recent years.
For the first quarter of 2013, the payoff has been a 34 percent jump in sales in the U.S., the British marque's largest national market – albeit off some truly lamentable numbers last year.
Jaguar won't say what their sales targets are for the new F-Type, though Speth and other officials insist they won't need huge numbers to generate a profit. But while some black ink would be helpful, what the new sports car really has to do is to "give us that continuity, that recognition" that will put Jaguar back on the global luxury car map, contends Ian Callum, its chief designer.
There are, of course, a lot more offerings to compete with than back in the 1960s. But given the throngs of potential buyers who have been checking out the F-Type, whether online or on this year's auto show circuit, the new sports car already appears to be doing that job.