Verizon said on Thursday it plans to close call centers in five states, including its home state of New York, as the No. 1 wireless company trims head count and reorganizes operations in a saturated wireless market.
The move, which will affect 3,200 workers is a part of Verizon's effort to consolidate customer service operations across the United States.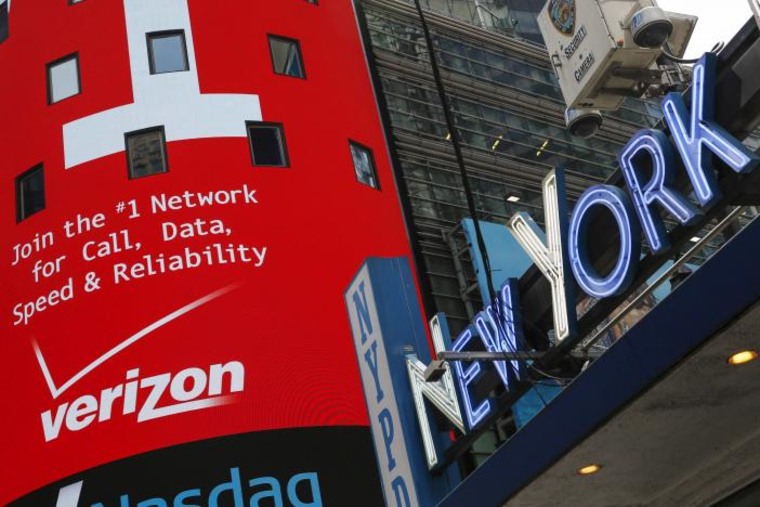 "This is an egregious example of corporate abuse – among the worst we have witnessed during the six years of this administration," said Rich Azzopardi, a spokesman for Andrew Cuomo, New York's governor, in a testy statement. Verizon's call center closures will result in job losses for "hard-working" New Yorkers, he added.
The company, which has a workforce of about 162,700, recently agreed to buy Yahoo for $4.8 billion as it looks to tap new revenue in areas such as digital media and advertising.
"We are realigning our real estate portfolio and relocating these centers into other centers where we have extra capacity," Verizon spokeswoman Kim Ancin said.
Verizon is offering affected employees jobs in call centers in other states, she said.
The consolidation involves Verizon call centers near Rochester and Orangeburg, New York; Bangor, Maine; Lincoln, Nebraska; Wallingford and Meriden, Connecticut; and Rancho Cordoba, California, the company said.
Employees who choose to move to other call centers, which handle sales and billing and help customers with technical problems, will be given relocation packages starting at $10,000, Ancin said. Those who leave the company will be given a severance package, outplacement resources and other support.
In April, nearly 40,000 employees of the wireline business, which includes FiOS Internet, telephone and TV services, represented by unions, went on strike after reaching an impasse in talks over a new labor contract. Sticking points included the relocation of employees and offshoring of call center jobs.
The strike, which was one of the largest in recent years in the United States, drew support from Democratic U.S. Presidential candidate Hillary Clinton. A new deal was reached in May and striking wireline employees got back to work in June.
The Verizon wireless call center closures in five states involve employees who are not represented by unions, Ancin said.