Still stumped on what to get the quirkier loved ones in your life this holiday season? Fortunately, the internet is brimming with gifts that are suitable for us oddballs, each and every one!
To help get you on the right (or wrong, or just plain weird) path, we've compiled a list of some of the most unique and novel products on the web.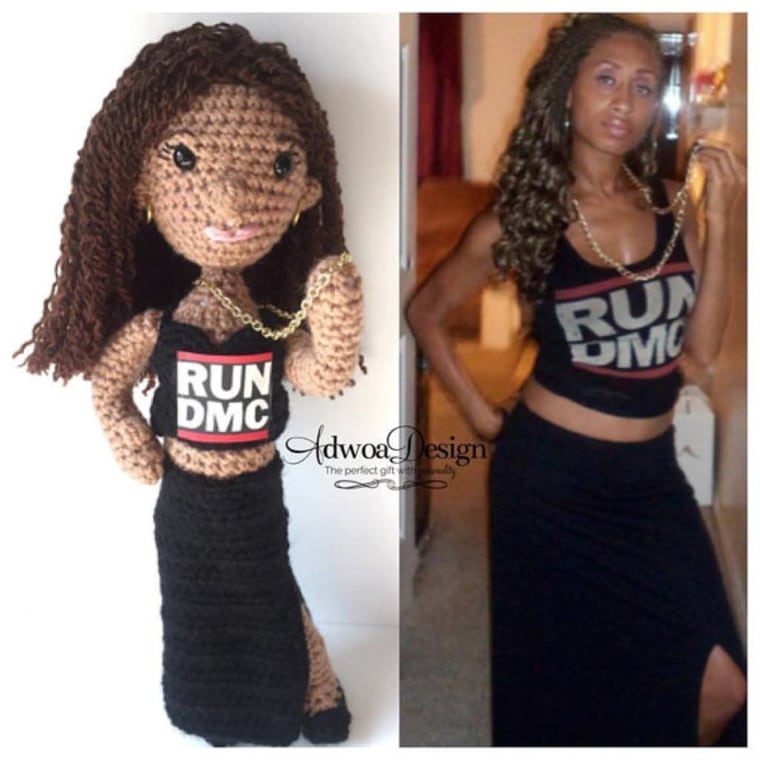 Selfie Crochet Dolls
Is your BFF the type to flood your social media feeds with selfies? Well, if he/she has a sense of humor about it, you may want to immortalize their vanity with these Selfie Portrait Amigurumi Crochet Dolls from the Etsy shop AdwoaDesign.
These customized, handmade gifts aren't for the faint of money, retailing at $150 each, but they're built to last forever. Keep in mind that you don't need to submit a selfie, per se, any clear picture of your loved one will do.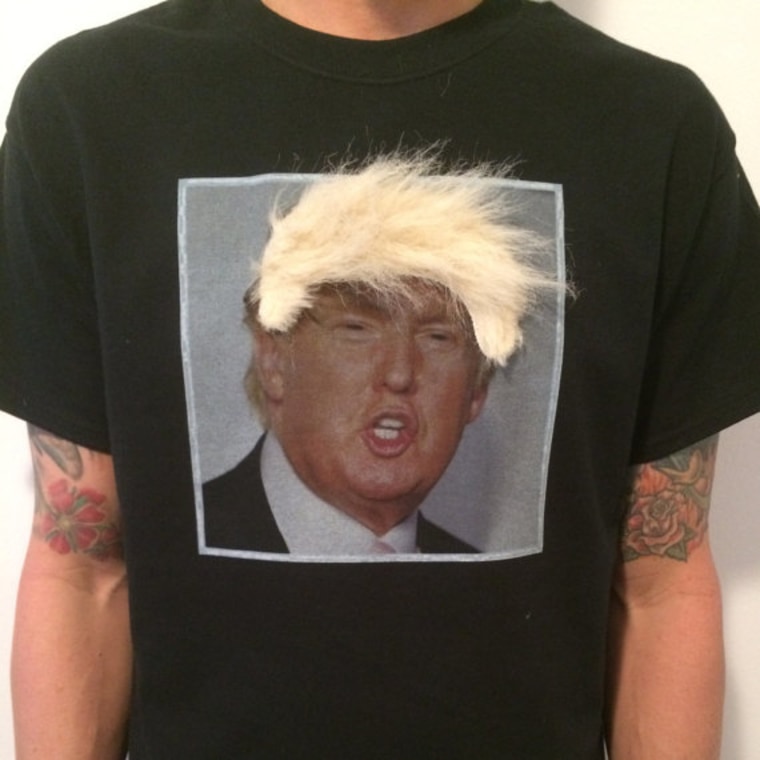 Donald Trump T-Shirt with 3-D Hair
Donald Trump is anything but predictable; even his hair seems to have a mercurial mind of its own. This Trump with 3-D Hair shirt on Etsy shop Trump3DT, celebrates the President-elect's most distinctive physical feature. Retailing for $25, the shirt is 100 percent cotton — while the hair, described simply as "realistic" may be "brushed, petted, or simply billowed in the wind." What better way to de-stress than to run your hands through that wild coif?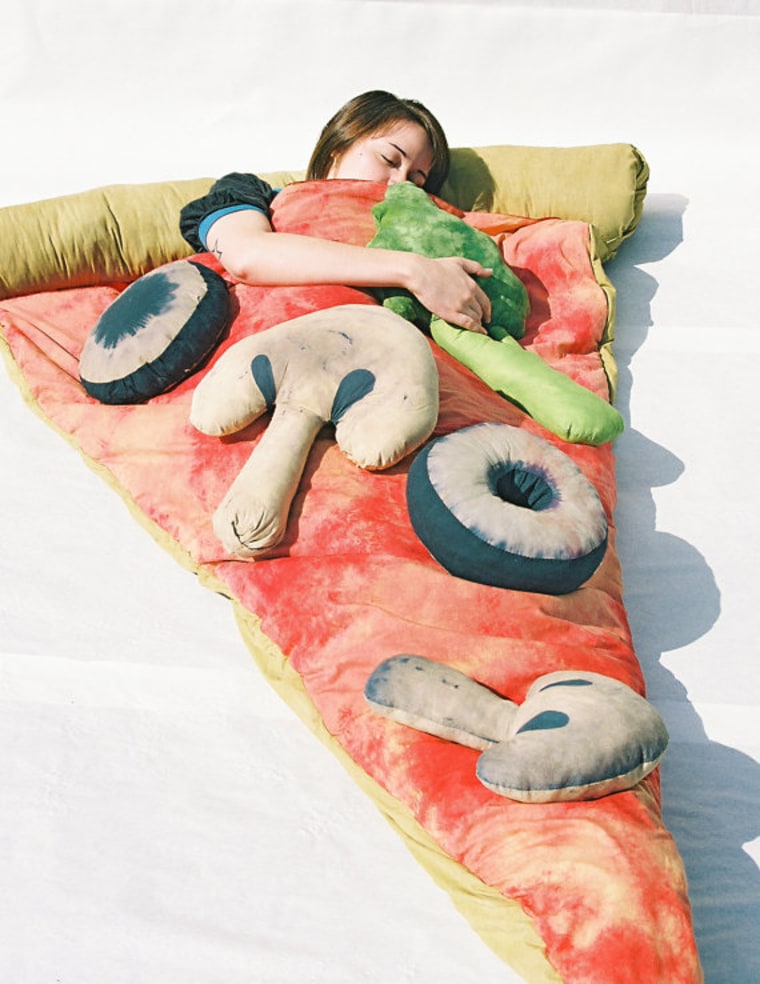 Pizza Sleeping Bag
Who doesn't want to curl up with a big, cheesy slice of pizza every night? Or better yet, physically lie inside the pie while they dream of rich foods? That's the idea behind this sleeping bag, available on Etsy from Bfiberandcraft. At $200, this is hardly a gag gift, but given that it's lined with flannel, it sounds reasonable to use as you would any other cozy sleeping bag.
Note that, like with any reputable pizza slice, the toppings are extra. The detachable mushroom pillow, for instance, runs for $25.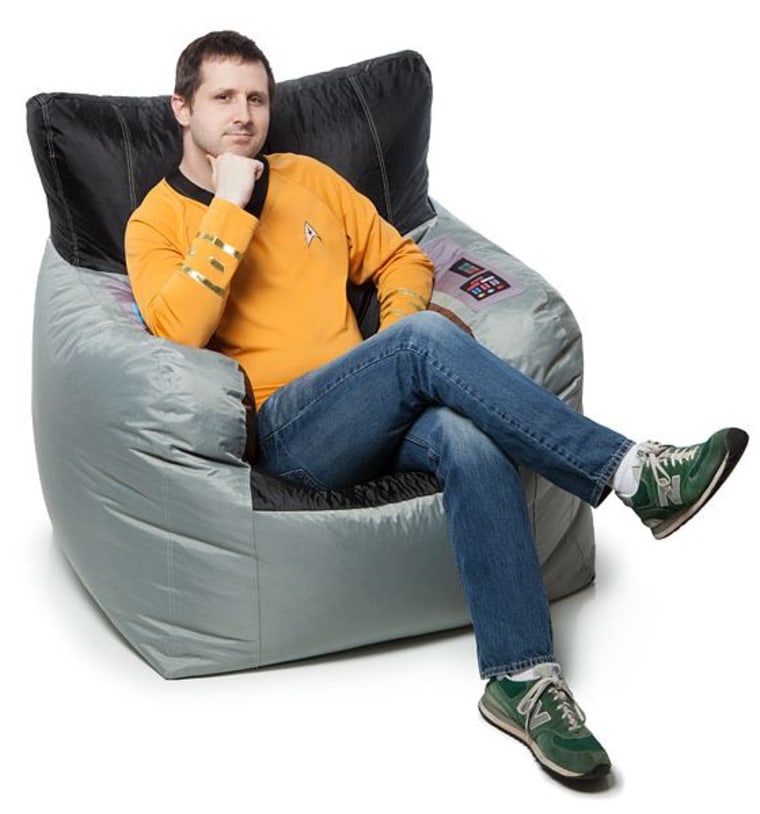 Star Trek Bean Bag Cover
We've all got that "trekkie" in our lives who simply can't get enough Star Trek. If your Captain Kirk has a bean bag chair (or if you're up for purchasing one), you may want to gift him (or her) the Star Trek Kirk's Command Chair Bean Bag Cover, available from ThinkGeek for $90. The silver and black polyester cover has lots of decorative "communications buttons" and other details that any Trekkie will appreciate.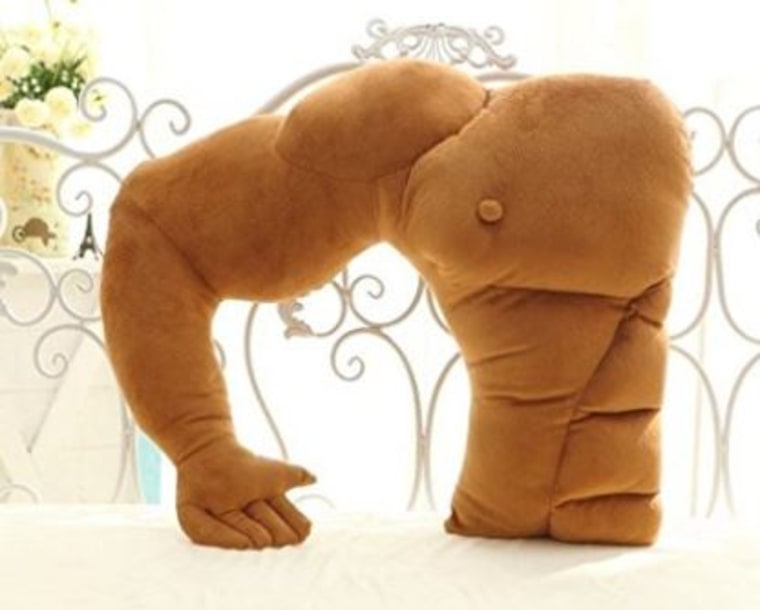 Muscle Man Pillow
Is your boy-crazy pal looking for a buff guy to cuddle with in bed? Let them know that they don't need an actual man to meet this need, just this: the Muscle Man Body Arm Pillow, selling on Amazon for $17.64.
Pillows depicting women tend to be a bit more NSFW, but hey, there's always this Poop Emoji Pillow retailing on Amazon for $11.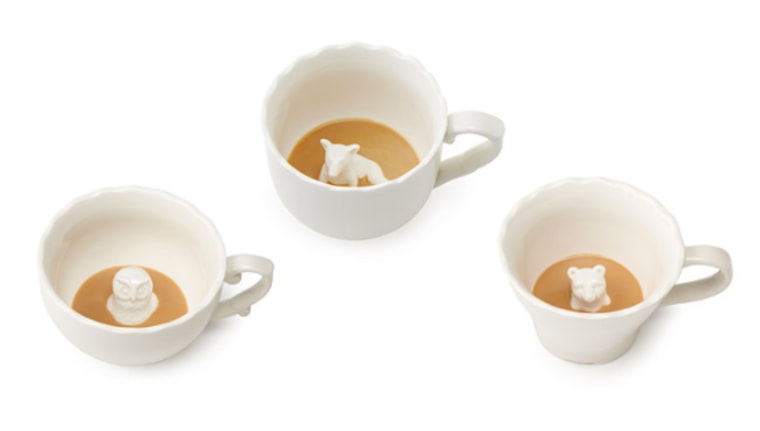 Hidden Animal Mug
What's the best, weirdest way to cheer up the tea or coffee lover when they're in need of a refill? Get them the Hidden Animal Mug.
Created by product designer Ange-line Tetrault, and sold on UncommonGoods for $25, these dainty ceramic mugs are both sweet and strange, revealing a cute, possibly drowning animal head as the drinker drains the liquid. Choose a sculpted owl, fox, or bear — all are dishwasher- and microwave-safe.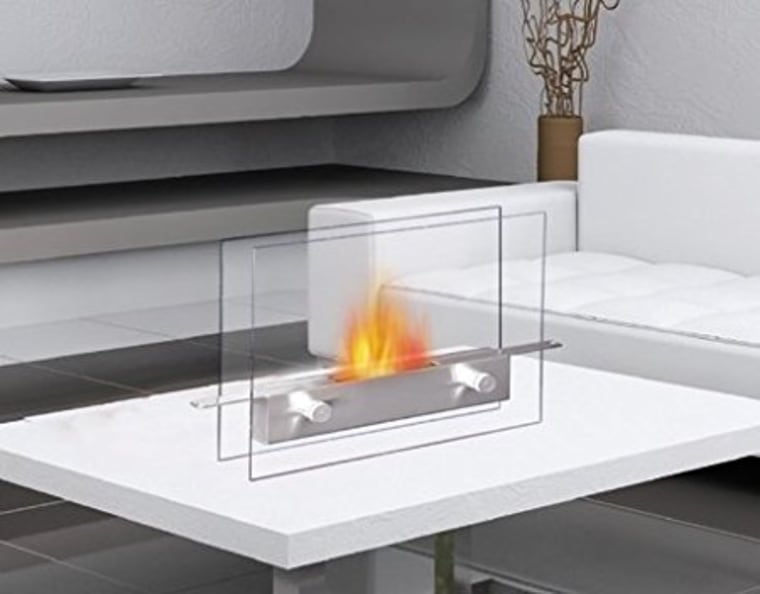 Tabletop Fireplace
What's a holiday gathering without a fire blazing? Alas, not all of us have fireplaces. Don't despair, the Tabletop Fireplace is portable and can be placed on any stable surface either indoors or out. It uses recycled liquid ethanol fuel that emits water vapor and carbon dioxide, and can blaze a bright 7"- high flickering, fume-less flame.
At $159.95 via Hammacher Schlemmer, you may want to make this the main gift for your fieriest friend.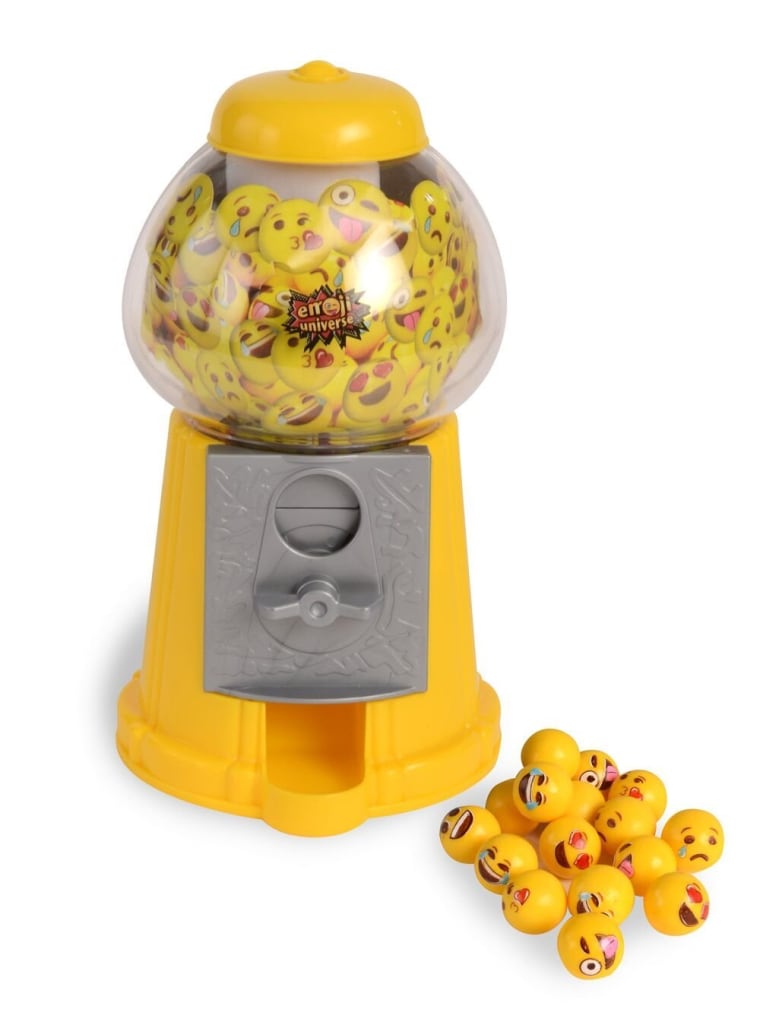 Emoji Gumball Machine
Some of the emojis out there are so cute you could just eat them up! Well, now your gift recipient can literally do so (or at least chew on them) with the Emoji Gumball Machine, available on Amazon for $19.95. The 10" machine comes with six gumball emojis: Tears of Joy, Kissy Face, Heart Eyes, Tear Face, Smiley Face, and Wink with Tongue.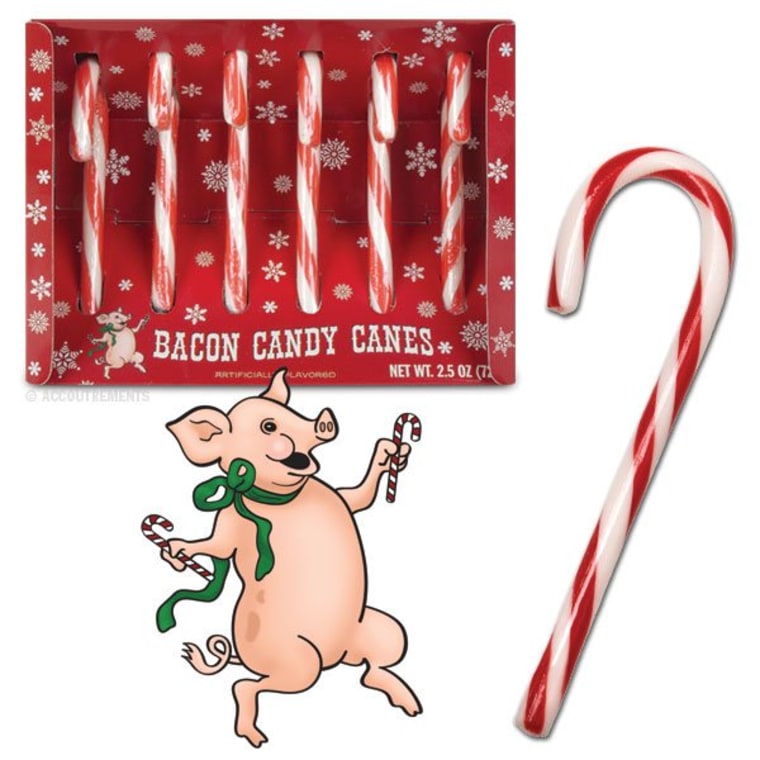 Bacon Candy Canes
Because it's always the season for bacon. Bacon Candy Canes are available on OffTheWagon for $5.99 a pack. Use them as stocking stuffers, tree decorations, or as snacks for yourself during your late-night gift wrapping sessions.