Dozens of major stores said a big "No Thanks" to opening on Thanksgiving, and it all came down to the bottom line.
Costco, REI, Home Depot, IKEA and even the Mall of America are just some of the more than 50 national retailers that pushed back and stayed shuttered on Thanksgiving Day.
According to ShopperTrak, Thanksgiving Day sales dropped 12.5 percent in 2015, giving some retailers a good reason to give their employees the day off.
"They're listening to customers, how they shop, and making business decisions on that," said Ellen Davis, senior vice president of research and strategic initiatives for the National Retail Federation.
For the first time in eight years, Legends Outlets in Kansas City, Kansas, was closed for the holiday, said Jennifer Wojcik, the mall's general manager.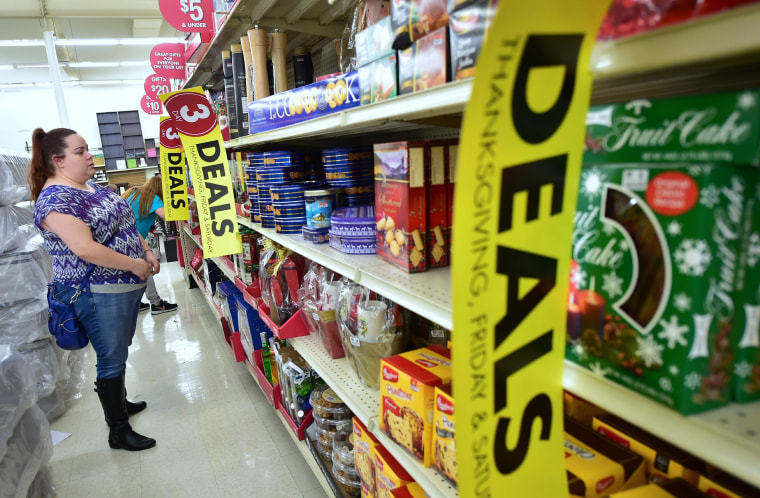 "I think the first couple of years you saw a big boost in sales by opening on Thanksgiving, and then it was pushed earlier and earlier everywhere," Wojcik told NBC station KSHB of Kansas City, Missouri. "But we've seen a lot of shifting the sales around throughout the weekend, and not necessarily increasing them."
In Moorestown, New Jersey, Maria Butkovic got to stay home on Thanksgiving for the first in three years. She manages two malls in the area.
Related: So Which Stores Are Closed on Thanksgiving?
"Well, I'm pretty excited," she told NBC News. "I can relax a little and spend time with my family. I don't have to leave my own party early."
Stores that stayed open saw a huge opportunity to steal foot traffic from their competitors as they face the end of a weak year in the retail industry.
Related: Airports Roll Out Special Holiday Treats for Thanksgiving Travelers
Nearly 6 in 10 Americans planned to shop over Thanksgiving weekend, and overall sales are expected to rise 3.6 percent, according to the National Retail Federation.
For those who are keeping track, many stores did roll out the red carpet to shoppers Thursday:
JCPenney opened at 3 p.m. on Thanksgiving Day and announced that it would give away $500 coupons at the door
Toys R Us opened at 5 p.m. on Thanksgiving Day and announced that it will stay open for 30 hours straight.
Sears is promoting 50 percent off washers and dryers.