The government's $349 billion small business lending program was designed to keep merchants afloat during the COVID-19 crisis. But critics say the structure of the program allowed the haves to scoop up aid meant for the have-nots, shutting out small merchants who were desperate for cash and awarding funds to public companies that could have raised money from investors.
While the government has not yet identified the entities that received the funding under the program, an in-depth analysis of almost 200 recipients by NBC News raises questions about some of them.
The analysis shows three companies with ties to the Trump administration received a total of $18.3 million under the program.
Another recipient received a loan from a bank that previously employed its board's chairwoman. Four companies received more than the $10 million maximum by applying for multiple loans through subsidiaries. Four other companies receiving more than $20 million in aggregate have wealthy investor board members in common.
"The entire program was set up to benefit well-connected, well-banked businesses," said Amanda Ballantyne, executive director of the Main Street Alliance, an advocacy group for small businesses. She called on policymakers to change the program to "prioritize actual small businesses."
The Small Business Administration has said its initial program helped more than 1.6 million small businesses across 50 states. Another $320 billion plan has passed Congress.
Still, the program ran dry on April 16, less than two weeks after its launch. Legions of merchants applied for the assistance, hoping to secure funds to pay workers, utilities and other operating costs. Many got nothing.
Through public company filings made with the Securities and Exchange Commission, NBC News has identified 173 loans totaling almost $600 million under the program.
Download the NBC News app for full coverage of the coronavirus outbreak
At least 15 companies that reported receiving money under the program have stock market values of at least $100 million, according to a report from Morgan Stanley — even though Treasury Secretary Steven Mnuchin said Tuesday the program was not meant to benefit "big public companies that have access to capital."
Among them is Zagg Inc., a maker of cellphone protective gear that received $9.4 million. Zagg's board is chaired by Cheryl A. Larabee, a lecturer at Boise State University's College of Business & Economics. Larabee was previously a high-level executive at KeyBank, the institution that made the loan to Zagg.
NBC News asked KeyBank and Zagg if Larabee had been involved in securing the PPP loan. Jeff DuBois, a spokesman for Zagg, said, "As chairman of the board, Ms. Larabee plays no role in finance negotiations, including with KeyBank. These funds will play a critical role in ensuring we have our team in place as the economy reopens."
KeyBank did not immediately reply to an email seeking comment.
BK Technologies Inc., a maker of public safety communications gear, received $2.196 million. Its board shares three directors with another recipient, Ballantyne Strong Inc., a holding company with cinema products and digital signage operations. Ballantyne received $3.174 million under the program.
Representatives of both companies did not immediately respond to requests for comment.
Hallador Energy, a coal company in Denver that snared $10 million under the program, is among the recipients with ties to the Trump administration. Last year it hired Scott Pruitt, a former administrator of the Environmental Protection Agency under Trump, to lobby on its behalf, disclosure records show.
A lawyer for Pruitt told NBC News, "Please be advised that any inference that Mr. Pruitt had knowledge of or involvement in whatever Hallador may have submitted ... is false."
In an email, Pruitt said he had not had any involvement with Hallador Energy since May 2019. "I advised and represented them with regard to policy discussions exclusively as a subject matter expert regarding Indiana's public utility commission and Indiana statutes," he said.
Hallador also shares a director in common with another loan recipient, Ramaco Resources, SEC filings show. Ramaco, a coal producer in Lexington, Kentucky, received $8.4 million under the loan program. Ramaco is one of the companies receiving PPP funds with a valuation of at least $100 million.
Hallador and Ramaco did not immediately respond to requests for comment.
Crawford United, a holding company based in Cleveland, Ohio, received a $3.7 million loan. Edward F. Crawford, a board member of the company since 2012, was sworn in as U.S. ambassador to Ireland last June. He resigned his board position at that time.
Reached by NBC News, the company's chief financial officer, Kelly Marek, did not immediately provide comment.
Flotek Industries, an energy services company in Houston, said it received a $4.6 million loan. Richard Grenell, Trump's acting director of national intelligence and ambassador to Germany, had worked as a consultant for Flotek, disclosure records filed in 2017 show. The documents did not say when Grenell last worked for the company.
A Flotek spokeswoman said Grenell had no involvement arranging the loan, and that the company, with 118 employees, needs the money as it reels from a weakened petroleum market as well as the economic fallout of the pandemic.
The SEC filings analyzed by NBC News also show three related hotel property companies and one restaurant concern that received more than the $10 million maximum under the program. They did so by applying through subsidiary companies, which the rules do not prohibit.
The Dallas-based hotel owners — Ashford Inc., Ashford Hospitality Trust, and Braemar Hotels & Resorts — received a combined $58.7 million. The companies, which own hotels throughout the country, trade separately on the stock market and are each chaired by Monty Bennett. The companies needed the money because of the sharp decline in the hotel industry, and sought it "exactly how the government intended at the time as the mechanism to help hotel companies that have been hit so hard," said spokesperson Jordan Jennings.
The Nashville-based restaurant chain J. Alexander's, which received $15.1 million, did not respond to requests for comment.
The parent company of Ruth's Chris Steakhouses received $20 million but announced Thursday it was returning the money.
Other recipients under the program also stand out.
MiMedx Group, a maker of skin grafts that received $10 million, is trying to move forward after settling with federal investigators over its accounting and sales practices. Three weeks ago it agreed to pay $6.5 million to settle Justice Department accusations it had overcharged hospitals run by the Veterans Administration. The settlement did not include admission of the allegations.
MiMedx's former chief executive, Parker H. Petit, was Donald Trump's finance chairman in Georgia in 2016. Petit is under indictment for securities fraud and awaiting trial in the southern district of New York. He has pleaded not guilty.
A MiMedx spokeswoman said the loan was "needed to sustain the company's operations" and would not be used to pay the Justice Department settlement costs. In an email, Petit said he had nothing to do with helping his former company get the government-backed loan.
MiMedx is one of the companies receiving PPP funds with a valuation of at least $100 million.
Cinedigm Corp., a Los Angeles-based entertainment concern, received $2.15 million in small business loans. The company is controlled by a Chinese investment firm, Bison Capital Holding Co. Ltd., and provides digital content distribution in China and the United States. The Trump administration has long complained about policies that benefit Chinese companies.
A company spokeswoman did not immediately respond to a request for comment.
Asked for comment about the first round of PPP funding, Treasury referred NBC News to previous comments by Treasury Secretary Mnuchin and SBA Administrator Jovita Carranza. Mnuchin had said at a White House press briefing that 1 million small businesses with fewer than 10 workers had received support through PPP. In a press release earlier this month, Mnuchin and Carranza said, "The PPP enjoyed broad-based participation across the country from lenders of all sizes and a wide array of industries and businesses. … The vast majority of these loans — 74 percent of them — were for under $150,000, demonstrating the accessibility of this program to even the smallest of small businesses."
A senior Treasury official noted that Treasury and SBA had launched the program in just one week and that SBA had processed "more than 14 years' worth of loans in less than 14 days."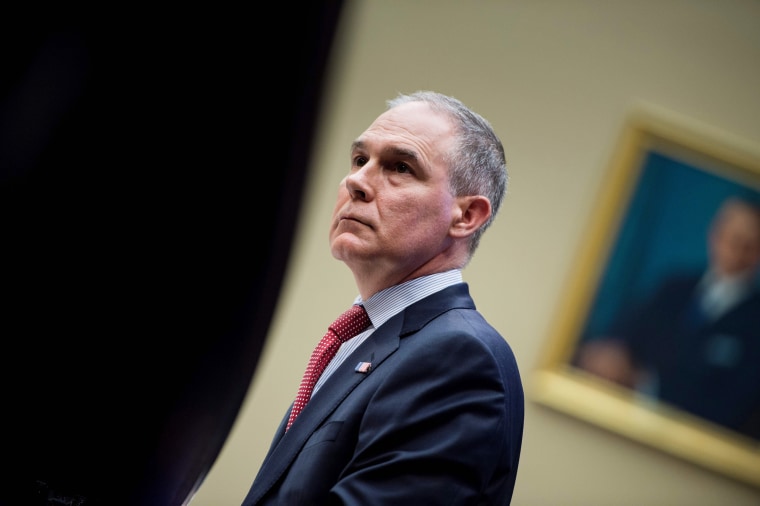 Some merchants are hoping the government's second fund of $320 billion may reach more Main Street businesses. That's possible because the new program assigned $30 billion to small banks and community development financial institutions serving low- and moderate-income communities.
Darrin Williams heads Southern Bancorp, a community development institution operating in Arkansas and Mississippi. His company secured 553 loans totaling $82 million for local businesses under the first PPP program. None went to a public-traded company, he said.
Companies employing between 1 and 10 people received 61 percent of Southern's loans, Williams said. The smallest loan was for $600, he added, the largest $4.2 million.
"Our philosophy is centered around helping customers build net worth," he told NBC News.
Among the recipients of loans through Southern Bancorp was H & T Truss Mill in Arkadelphia, Arkansas, and A Healthy You Medical Clinic, a minority-owned business in Clarksdale, Mississippi.
Dr. Lula Hoskins and her husband Greg own the medical clinic. Greg told NBC News that the loan they received through Southern Bancorp meant meeting payroll for their five employees.
"So many people got loans that didn't need them and it hurts people like me who are small business," Hoskins said. "We were so fortunate. You just don't know how big of a help that was for us and our business."
Rich Gardella reported from Washington.